For music fans of a certain age, hearing the name Tracy Bonham likely conjures up "Mother Mother," an alt-rock MTV hit from the mid-'90s that found Bonham in a full-throated wail backed by a wall of shredding guitars. But that was then. And this is now. Over the two decades since, the singer/songwriter has chased and tracked her sound through the pop/rock gems of Down Here to the complex twists of Blink the Brightest to the playful dance of Masts of Manhatta, releasing albums, essentially, every five years. Right on time, she's back with Wax & Gold, a wonderfully rootsy collection that reflects where she is in life — geographically and personally — and features the work of local musicians — including Amy Helm and Langhorne Slim. (Bonham's local is Woodstock, NY, after all.)
You've gotten some good love on this new record. Four stars from Rolling Stone, a great write-up on HuffPost …
I got some love. It's been nice. It's so funny because it's a different age. You don't know what it turns into. It just feels good to be recognized, but it's not like it's really pertinent to your career except that maybe people will pay attention the next time you put something out … if you don't wait five years. I can't really tell what comes out of it, but it feels nice.
We came of age in the music industry at the same time, so we've seen it totally turned on its ear. But, we're adapting. It took you a while, but you finally got the hang of StageIt.
Yeah. Exactly. Exactly. And it's totally fun. I was kind of surprised — I don't know if you read the Huffington Post thing — but he made it sound like I was so savvy with all that stuff. [Laughs]
[Laughs] Just let 'em think it. The other thing is, most folks probably think of you — like in that article — as an alternative rocker chick from back in the day, but you've always dangled a couple toes in the roots music water. I remember the Wayfaring Strangers when you did that [with Matt Glaser, Tony Trischka, Jennifer Kimball, et al]. Were they your first? Take me back to that era.
Let me see … That was the first recorded … No, actually, I had been kind of interested in gospel music for a long, long time. I was in college, kind of doing everything. I wanted to sing jazz. I thought I wanted to be an R&B singer for a second.
[Laughs] Because a white girl from Oregon … that makes sense.
Uh huh. [Laughs] But I had this big, bellowing voice so I remember I would get the solos in the gospel choir at the University of Oregon. I went there for one term. After I'd done my SoCal thing and my Berklee thing, I went to U of O and was in the gospel choir. I was like [Sings] "Whoa-oa-oa-whooooa!" doing the whole thing and I just loved gospel music. I didn't love some of the cheesy stuff, but … At first it was Aretha Franklin doing her gospel, solo piano stuff. That was probably what got me really interested. And I just took it from there. So I always had that other side of me and it was so totally opposite of what I was doing on Burdens where I wasn't even trying to sing. I was just playing it all down. I was kind of schizophrenic back at that time.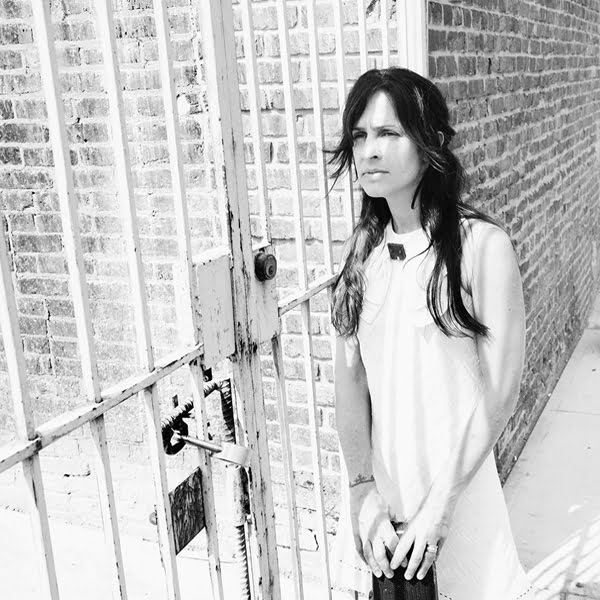 And being the fiddle — or violin – player that you are, it lends a gypsy air to things. That's folksy.
Yeah. My classical foundation gave me a whole world of that kind of stuff. I totally love the Eastern Europeans … Tchaikovsky and all that Russian stuff. It just blended. The boundaries were not very clear.
Then, with your own stuff, In the City + In the Woods was probably your first real exploring of your rootsier side, right? Doing "Crazy in Love" as a gypsy folk bop-along and what not …
Right! [Laughs] Whatever that was.
So how much of that evolution can be attributed to spending a good chunk of your time in Woodstock and not in the city?
Hmmm … It's been almost 10 years that we've been hanging out in Woodstock. It has influenced me hugely. Not even just musically, but mentally. There's more space up there so you can kind of clear the cobwebs. I think it coincided with an era [in which] it didn't matter as much whether or not you had a hit on the radio. So I had this kind of freedom to go up there and create and just be myself. When I was doing my overdubs for Masts, I was in my cute little stone cottage with the fire burning and my ProTools set up — it was the first time I'd ever done my own ProTools thing. I was like, "I can do anything up here!" I recorded the fire, the wood-burning stove, the tea pot burning …
Move over, Alan Lomax!
Exactly! Or like Paul McCartney when he did Ram and he holed himself up in a castle somewhere. I was just enjoying being in control.
Tell me about the musical community up there. Levon's gone, but his legacy of pulling folks together lives on.
It's really true. It's so amazing up there. There are still stories of Levon. The local station up there [WDST] has a pretty far reach and they play the Band all the time. I'll be driving [my son] Selman in the backseat with Levon's grandkids because those are his best friends — Amy Helm's kids and Selman are the three musketeers. I'll be driving them to the pizza parlor and, all of a sudden, Levon's voice will be on radio and I'll be like, "Dudes! That's your grandpa!" [Laughs] It's such a weird phenomenon.
Then, we'll be at the pizza place and who'll walk by but John Sebastian, of course, from Lovin Spoonful, and we'll have a conversation. Then it'll be … Rachael Yamagata. It's just this amazing place where you can bump into so many talented people. We've made a lot of friends at a restaurant called the Bear which is part of the whole Bearsville complex that Albert Grossman started. I've made some of my best friends … a writer who wrote about the Beatles … there are just interesting people. It's 100 miles outside of the city — a lot of people are having some interesting conversations.
And this new record wouldn't have happened without some of those folks …
Oh my God, you're right.
… and your PledgeMusic donors, of course. That combination of the global and the local coming together is about as community-oriented as you can get.
That's nice. That's awesome. And the global feels local because it's really a small group of people.
How many donors did you end up having?
You know, not that many. I'm going to say only a few hundred people were following that whole thing. But I remember sitting with Kevin [Salem, her producer] at the café one time and he said, "Look. If you could find 1,000 Tracy Bonham fans and they each gave $10 to you, you'd be pretty psyched." So I got, like, 600.
My whole conundrum has always been "Where did my fans go?" Probably because I spent five years on this new record, that's probably why and because I had a radio hit that fell off the face of the earth half as quick as it rose. The conversation was always, with management or labels, "Where did those people go?" It was back before you could connect with people on the Internet in '96. Then, when I had to wait for four years, I lost a lot of people.
But that's the shift from … I mean, all of my friends who were on major labels and came off of that lost their people because the major labels — at least back in the '90s — email lists weren't a thing. So those people just vanished and you have to call them up again, somehow. Summon their spirits.
Yeah.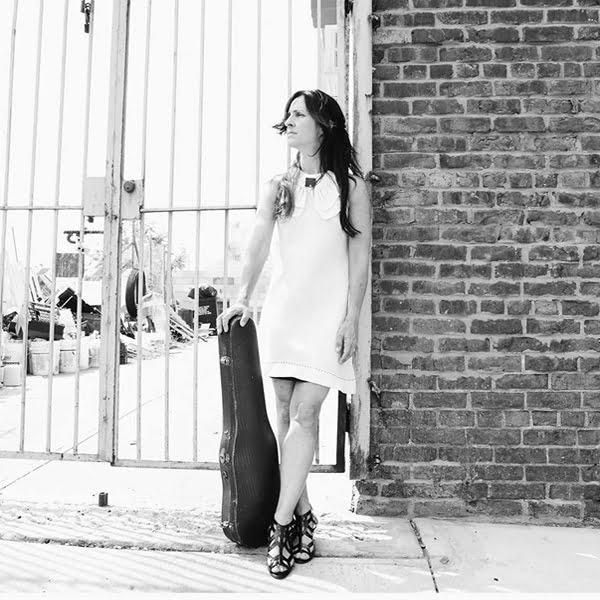 The other main artistic driver for the record was the adoption of your little Selman. His presence is felt on this thing in various ways. You have nods to his Ethiopian homeland, but also several tunes that could easily be on a cool kids' record. Was that intentional or just how it came out?
Which songs are you referring to? Because I like that idea. Oh, I know: "From the Tree to the Hand to the Page."
Sure. Yeah. Of course.
That's one of Selman's favorites.
There are others, though. The repetitive ones: "Lovelovelovelovelove" and "Gonegonegone," maybe?
Oh, yeah. You're right.
They're a little bit of a stretch, but the kind of kids' record that the parents wouldn't be driven crazy by.
[Laughs] Exactly. That's probably because I am writing more for … I have that whole other [teaching kids] project going on. But I think, also, my writing has changed, at least for now, and it's a lot simpler. It's intentionally simpler. This is going to sound funny, but I just don't have time to … I can't explain it. I've often thought of it like moving through molasses, when you're a mom and you're trying to be creative and you have to stop and deal with life and come back to it a week later. You just want to finish the damn song. [Laughs] Just get it done.
I've been wanting to challenge myself to write more simply, although I love what I've done before and what other artists have done when things take left turns or bring something surprising. I still love that. But, for this particular album, I just wanted … "Under the Ruby Moon" is two chords over and over again, and it's one of my favorites.
I would say, Blink the Brightest will always be one of my across-the-board, all-time favorite records.
Thank you.
But, in your canon, I'll put this one second.
No way! Really?
Yeah. And I know the Burdens people are gonna get mad about that, but whatever. They can go kick some rocks. So Rolling Stone singled out "Grandpa's Guitar" as the heart of this thing …
Yeah, I was surprised by that.
… but I gotta go with "Wax & Gold."
Me, too. Me, too.
That's your pick?
Yeah, totally. I mean, "Grandpa's Guitar," as much as I love it, I feel like it's a certain audience. But I totally think "Wax & Gold" encapsulates everything.
It has such a great sound and feel to it. And, thematically, what you're pulling from for it …
Totally. Totally.
Take THAT, Rolling Stone. We just outvoted you.
[Laughs] Yeah!
---
Photos courtesy of the artist