Four of the most accomplished women in roots music were announced as winners at the International Folk Music Awards in Kansas City, Missouri, on Wednesday, February 1. The ceremony served as an opening night celebration for Folk Alliance International, the annual conference that runs through Sunday, February 5.
Janis Ian, a longtime folk favorite, earned Artist of the Year honors, while Molly Tuttle & Golden Highway's Crooked Tree was named Album of the Year. There was a tie in the Song of the Year category, with Aoife O'Donovan's "B61" and Anaïs Mitchell's "Bright Star" sharing the award.
In addition, the Elaine Weissman Lifetime Achievement Awards were presented to honor the cultural impact of legendary folk music figures: one Living, one Legacy, and one Business/Academic. As previously reported, this year's honorees are Janis Ian; the late folk and blues singer Josh White; and Oh Boy Records, the independent record label co-founded by John Prine in 1981.
For more about Folk Alliance, check out our BGS preview about the 2023 event.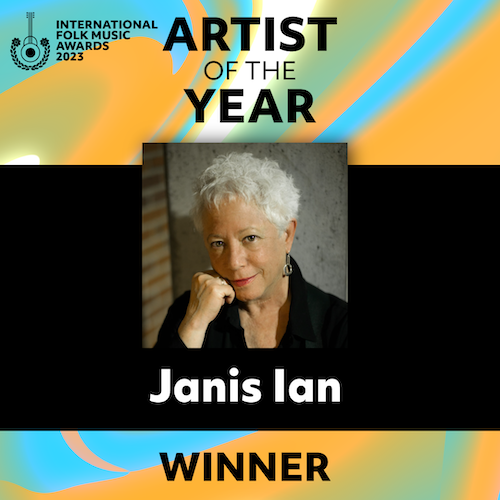 Read our BGS interview with Janis Ian.
---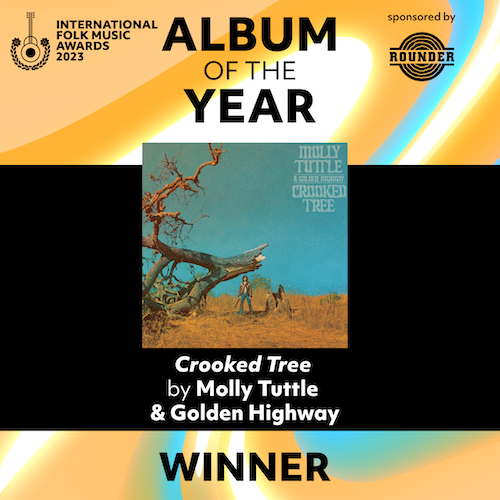 Read our BGS interview with Molly Tuttle.
---
Read our BGS interview with Aoife O'Donovan and our BGS interview with Anaïs Mitchell.
---
Photo of Molly Tuttle: Samantha Muljat