All you folks round home know that, in addition to writing down the local breaking news for y'all, we're also International Music Celebrities and Appalachian-American Cultrul Icons.
After hundreds of thousands of calls and letters from our fans, and despite the International Bluegrass Music Association's COMMIE CONSPIRYATORIN ANTI-MUSIC Board of Directors not hiring us to host them awards like the people had asked, we decided to go down to Raleigh anyway to see all the little tiny people that make us such big people today.
We enjoyed seeing all of our fans and drinking some of that high dollar beer they got there, but it's no wonder why they couldn't keep the whole thing in MUSIC CITY USA like it used to be. Most of them people couldn't pick their way out of a paper sack. Half the banjos pickers we saw couldn't even afford no picks! Theys just framming and cramming and clawing at it and beating on it like our old Aint Gladys who was the only member of our immediate family who couldn't master a Earl Scruggs style forward roll. She never has had much going on "UP THERE" if you know what we mean, but at least she has sense enough to know when to take a shower and when to quit at that framming in D shit and let the men play the banjo. Caint say that for most of them people down there in Raleigh.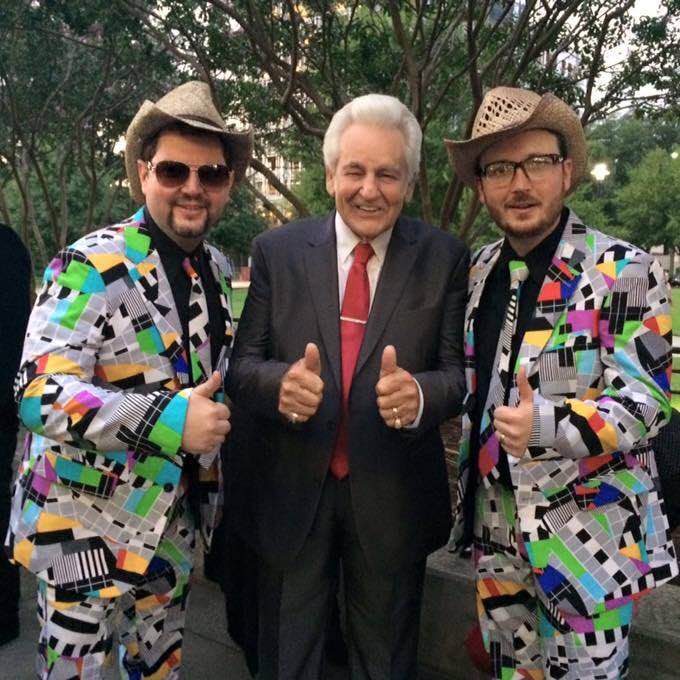 We did, however, have a great time at that awards show despite the two boring and lifeless establishment characters they picked to host it. The people spoke and we won EVERY MAJOR AWARD from Best Dressed and Best Brother Duet Tag Team to Intercontinental Champion! Well … there was ONE award we didn't win and that was Female Vocalist of the Year. That award was split in a tie vote between last year's hosts Eric and Lee Gibson. They caint even win right.
After we won all them awards, we got a phone call from that Jerry Douglas feller asking us if we'd be interested in going into business with him on a new theme park. It's going to be called "Jerry Douglas Presents: Darrellswood featuring Jerry Douglas." More on that next month! Thanks for reading, and remember to check back here at the Bluegrass Situation to find out more news from back home!