"I've never had that moment … where you walk in and a girl has your dress on — that doesn't happen to me. That doesn't happen to the people I get to work with and curate ideas for because we're not using something that's already been mass-produced. We're trying to create a look that someone else will mass produce because we've given them that inspiration." — Nikki Lane
Nikki Lane's passion for rescuing vintage pieces, or puppies as she jokingly refers to them, began when she was a stylist in Los Angeles and New York City. She took note of the vintage items designers such as Karl Lagerfeld were pulling their inspiration from. Those vintage pieces — the OGs, themselves — inspired everything from the fabric weave and color patterns, to the structure of items that hit the runway to become the next mass-produced fad. Seeing firsthand the chain of the fashion industry production, Nikki fell in love with vintage — the inspiration itself. From then on, she worked to create looks, for herself and clients, that others would want to recreate instead of wearing something that's already available in the market.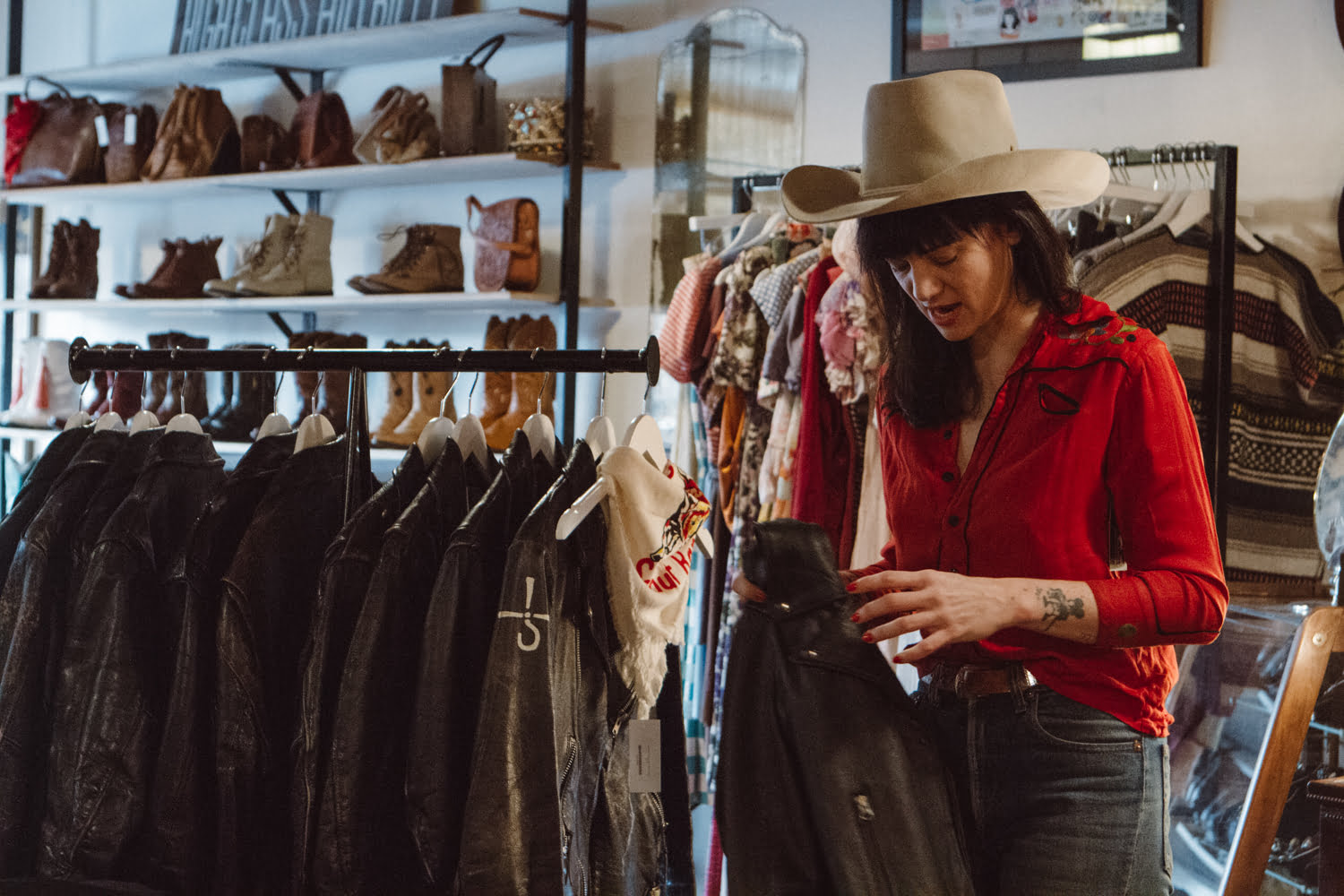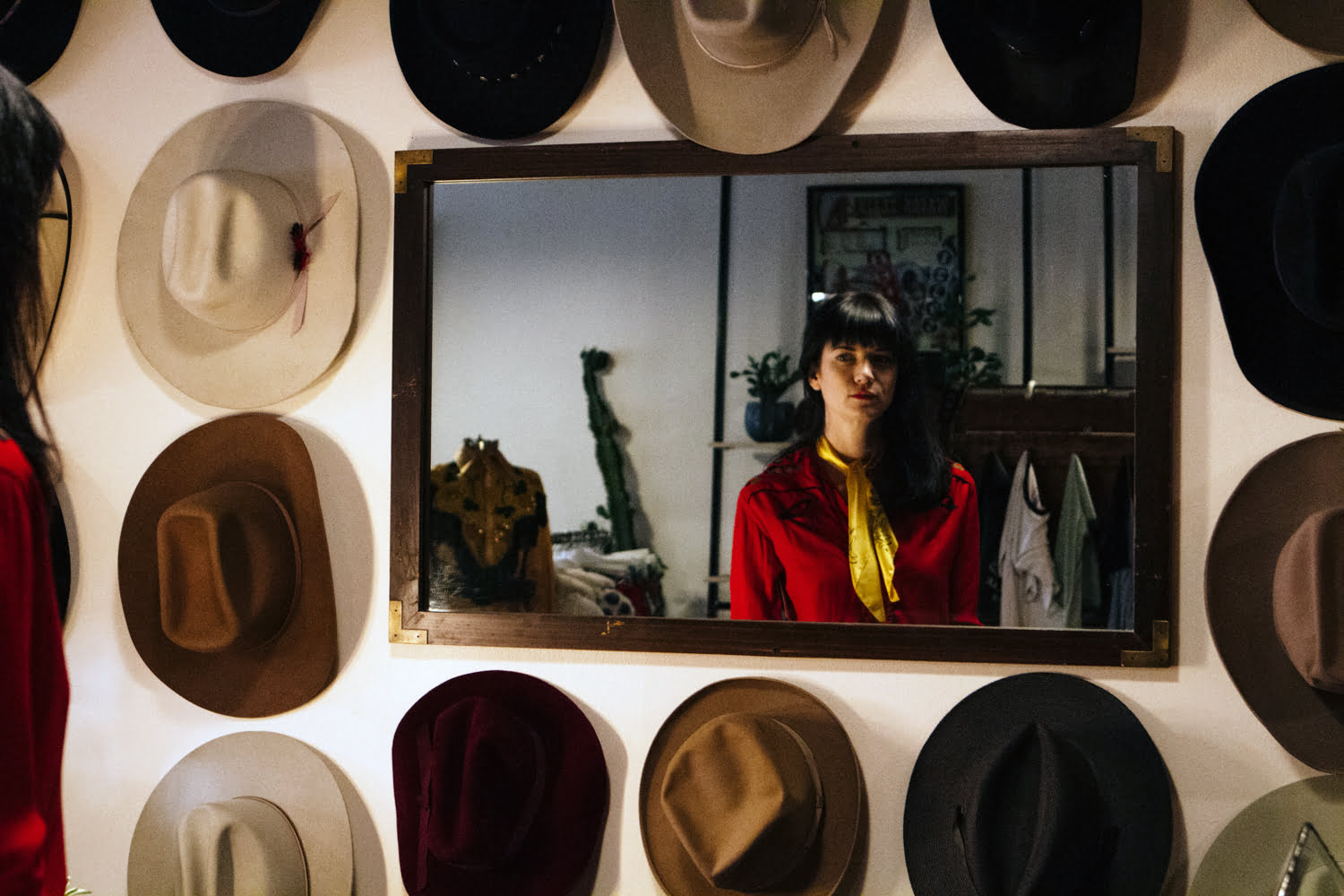 Her love of vintage and drive to create original looks led her to an oversized personal collection of clothes sitting in a backroom, that eventually grew to a horse trailer, and now the 600-square-foot shop that is High Class Hillbilly. All items have been personally vetted by the stylish singer/songwriter and, if it's not something she loves, it doesn't make the cut.
When it come to her personal style, only her shoes, underwear, and single pair of Imogene + Willie jeans are new. Everything else, head-to-toe, is vintage. Juggling a shop and music career, Lane looks for individualized vintage clothing she can function in while she's in town or on tour. She's created an iconic look that follows her lifestyle and plays a huge part in her cohesive brand.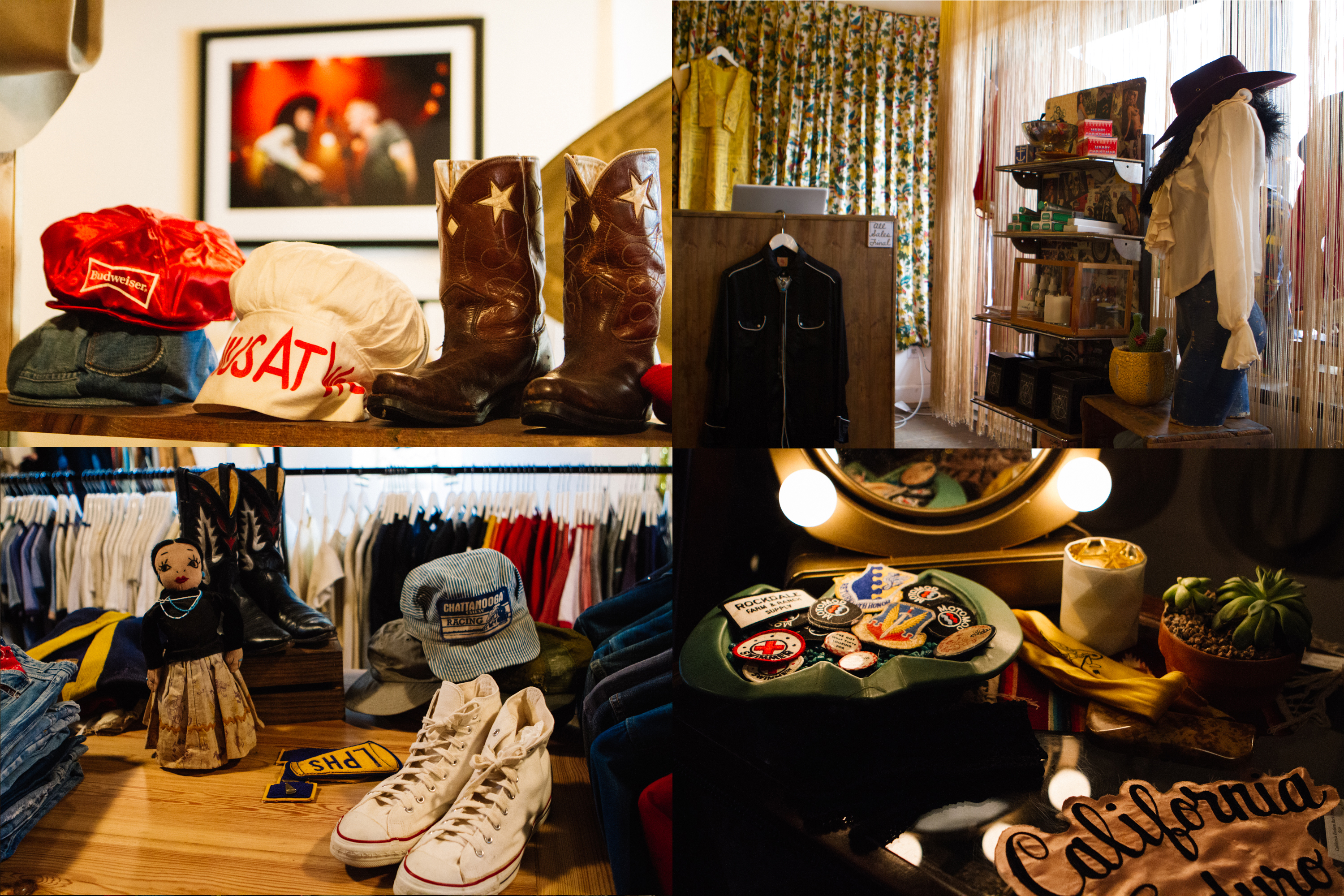 After speaking with Nikki about her vintage pursuit, I have a few bits to pass along to those interested in their own collection:
– Thrift stores and vintage shops are not the same. Sure, every now and then you'll get lucky and find an awesome vintage piece at the thrift store, but most the time, it's just older clothing. Flea markets, antiques shops, estate sales, and High Class Hillbilly are good places to start your vintage collection.
– Good vintage shoes/boots are rare. If you come across a beautiful pair, don't think twice, make them yours.
– If you don't own a pair of vintage Levi's, your ass is missing out. Seriously, they make your butt look amazing and the denim holds up a lot longer than today's Levi's.
– Never underestimate the power of an ol' Stetson. Try to keep one at arm's reach or, at least, in your car.
– If the vintage item doesn't work for you, just re-sell it. It's already be worn for years, so no one will be weird about you trying it out for a few days.
– Classic red nail polish goes with every single outfit.
– When you create a style that follows your lifestyle and interests, you can count on having forever pieces versus trendy pieces.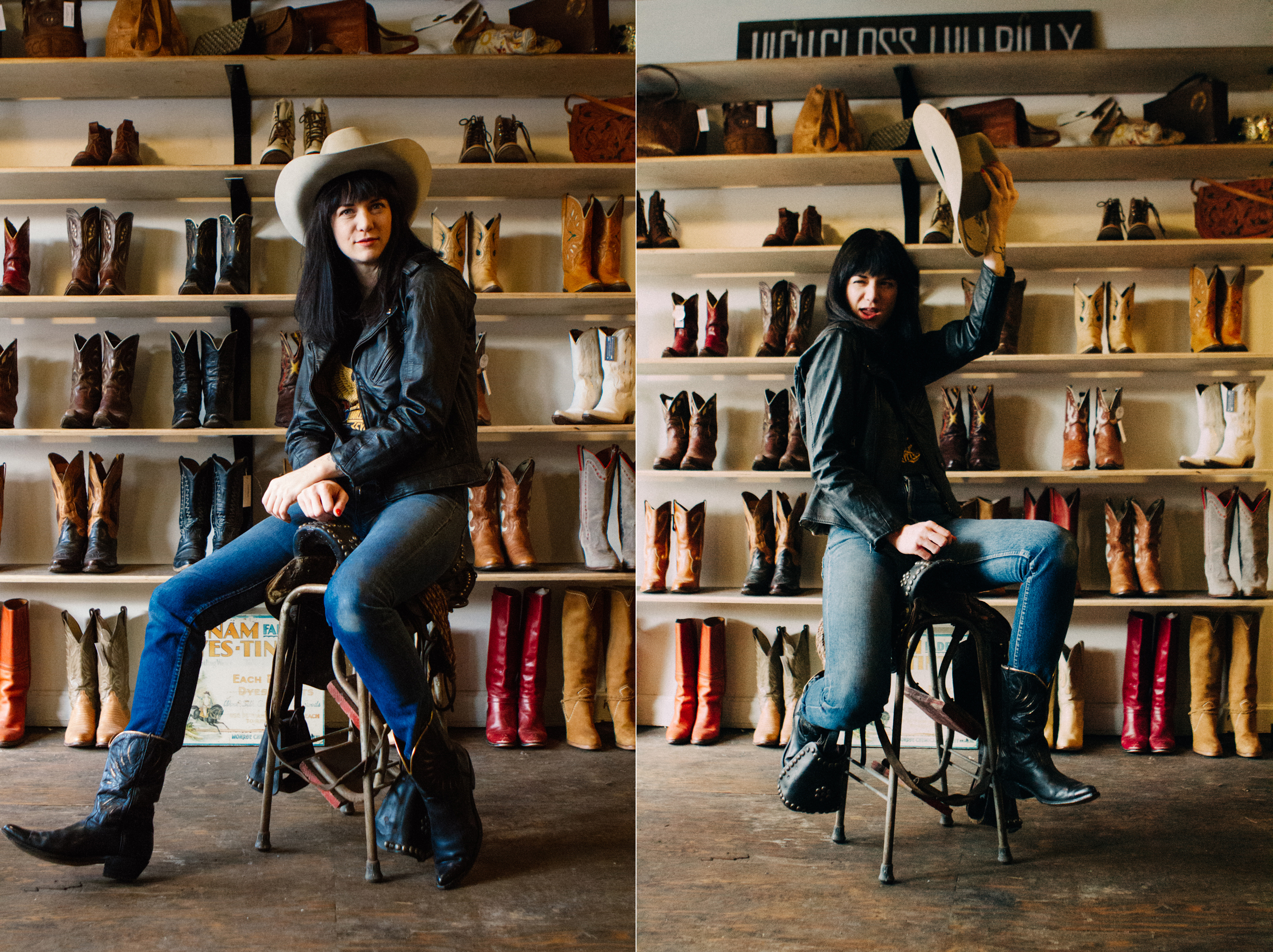 Pro Tip: Chances are, if you start owning more than a handful of vintage pieces, you may find yourself in need of a good Alterations Specialist. I cannot stress how important it is for you to do your homework and read the reviews. Your best bet is almost always taking your prized vintage to someone based off recommendations. If you are nervous about sending your most treasured piece to an alteration shop, start by taking something you are less attached to.
Do you have any favorite vintage spots in town? Any recommendations on a killer alterations shop? Let us know!