Six-piece bluegrass band the Grascals have been a genre staple since they first formed in 2004. What continues to set the band apart in a landscape overflowing with competition has much to do with the sweetness apparent in their songs, which already overflow with driving rhythms and full-bodied harmonies. It's a sweetness that original members Danny Roberts, Terry Smith, and Terry Eldredge have built together over time, and which the band's current banjo player, four-time winner of International Bluegrass Music Association's Banjo Player of the Year Kristin Scott Benson, has helped underscore since joining them six years ago.
Although the band has undergone changes over the years — most recently by adding fiddler Adam Haynes and vocalist/guitarist John Bryan to the mix — they've managed to infuse their modern sound with an exuberant air that refuses to become staid. That much can be seen from their work output. The Grascals released their ninth studio album, and then there's this…, in early January and will hit the road shortly for a series of shows that will effectively keep them on the road until September.
The Grascals have a pretty lengthy tradition of playing the Grand Ole Opry. What's it like getting on that stage … even today?
Yeah, I still remember the first time I played it; I was 19 years old. Needless to say, it's very nerve-wracking. The first time I played it, it was at the Opry House. That's where it is most of the time, and it's still got all the elements that you associate with playing the Opry. It's there at either location, but the Ryman [Auditorium] just happens to be a little special because of the history.
Absolutely. And it's such a beautiful venue. I imagine the acoustics there are tailor-made for this genre.
I heard when Earl [Scruggs] would play a banjo solo at the Ryman, it would just explode, and you couldn't hear what was going on because people were so excited about it. It's easy to envision, and I've seen pictures from that era. It's not an exaggeration. It's a super special place, and it still has a lot of that charm today.
You hear, especially with some of these older auditoriums, that you can feel a sense of the history about it. Do you feel that weight when you take the stage?
Yeah, I think we do. We're blessed to have in the band, with Terry Smith and Terry Eldredge, a couple of guys that are part of that history. We could argue at this point, they started playing the Opry in the 70s. They were both very young musicians and they are part of the history now, when we see the pictures, especially backstage. Terry Smith knows everybody in every single picture. And they have stories. I've listened to some live shows from the Opry before, and they'll actually have been there, so it's even cooler to get to play with some guys who've been doing this for a long time now.
Turning to the music, I'm always struck by the sweetness that comes across in the Grascals' songs. Where does that come from? Does it have to do with each member's different personality?
The material, oftentimes, is driven by the singers. If you're doing vocal songs, we can all bring ideas, but the singer has to feel it and believe it. It's primarily (I think anyway) their decision, because they have to deliver that song night after night. Especially for an emotional singer like Terry Eldredge, it has to be something he believes in because that's how he sings. I think most of our material is driven by the taste of the vocalist.
I do really agree with what you said about personalities. The band is — it's clichéd to say — but it's such a great group of guys. It genuinely is. I've been in the band for eight years now, but they were a band for a few years before I came into it. The thing I admired most about the Grascals is they seemed to have such a great time when they played onstage; it felt like they were happy to be there. Now, as a member of the band, I can attest to the validity of that.
That's such a hard thing to fake.
It is, and I think people can tell when you fake it. People respond to authenticity, whether it's stage presence or vocal delivery or instrumental execution. No matter what area of music you're talking about, whether it's the entertainment side or the music side. They know whether it's real or not. Sometimes the masses will respond to an extreme musical force — even if it's not necessarily a mainstream sound — if it's real and authentic. The Grascals do have a lot of personality. I can say that humbly, because I really don't contribute to that.
No! How can you say that?
I get to benefit from some of the personalities in the band. They really do have a lot of cool personalities; they're personable guys, and people can sense that it's real.
I'm curious how the band continues to push itself creatively in new directions. More and more, you have these different versions of bluegrass popping up. I'm thinking of Punch Brothers and maybe even Greensky Bluegrass. How do you all keep pushing yourselves?
One thing that's certainly sparked creativity is having two new members. We added Adam Haynes on fiddle a couple of years ago, and a huge transition has been adding John Bryan as one of the lead singers and a tenor singer for the band. Adam, Danny, and I all agree on what an instrumental influence adds in a group, but we also agree that a vocalist — primarily a lead singer — is such a crucial aspect of any band. You're absolutely going to change and transition when something like that is different. John has brought a lot of energy and youthfulness to the group, and it's pretty easy to be creative and different when you have a fundamental shift in personnel like that.
As far as the overall style of the Grascals, it's stayed the same; it's actually what we just talked about before. You know, Terry Smith and Terry Eldredge are very much oblivious to the bluegrass scene, as a whole … and I say that lovingly. They are not driven by anyone else. They only do what they like and what they want to do. They're not concerned about trends or what other people like, and it's not because they're snooty or disinterested; they just aren't. The Grascals have always kind of had an identity that reflects what they like in their hearts, which again goes back to authenticity. They aren't even aware of anyone else enough to care to chase after any other thing.
I, personally, am a fan of the different sects in bluegrass, because we have this huge umbrella of acoustic music, and you take the genius of Chris Thile and the Punch Brothers, and Noam Pikelny, and all these people that I just think … I'm fascinated by them. They're so amazing. I really think there's room for everyone, and they're quite different crowds with each of these circuits that you may play and see, as far as live performances.
It's nice to know there's room for growth because a lot of times, with any creative art, you can bump up against egos. It's nice to hear that that's not necessarily the case here.
Yeah, and I think everybody has their own opinion, and that's mine. But I really do welcome it. For one thing, you named the Punch Brothers, and I'm so much a fan of Noam. I think he's a fantastic guy and an amazing banjo player and musician. I can't imagine not being proud to be associated with him, even in a minor way, in that we're both banjo players. Even though we do entirely different things, an association with someone that great? Gosh, I'll take it!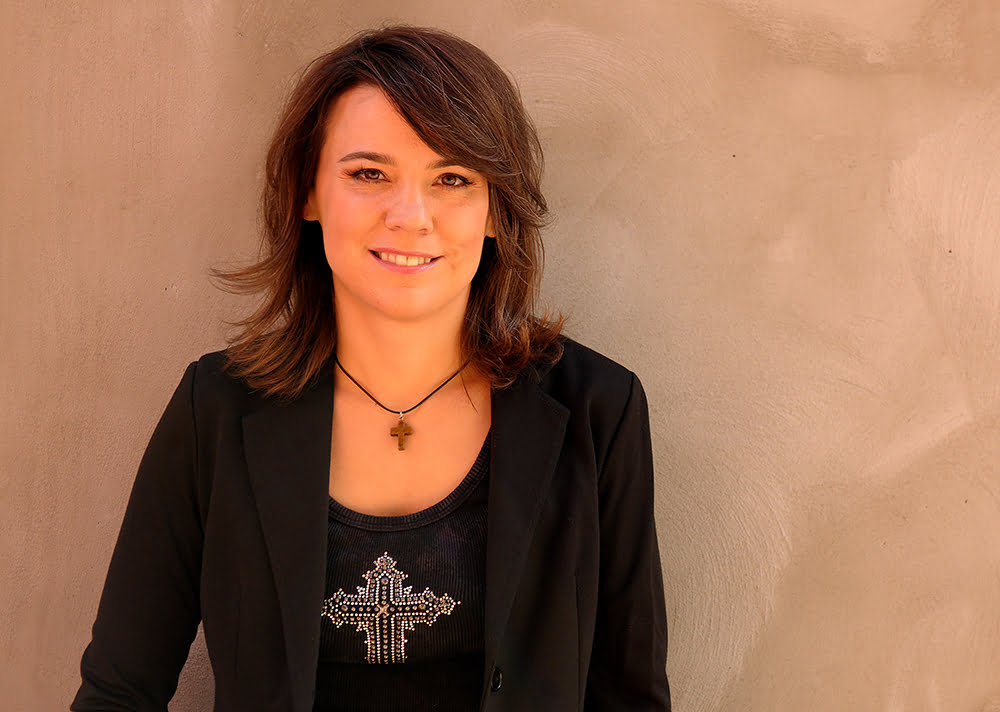 Building off that idea, then, of this collection of banjo players, you obviously sing with the Grascals. What has the banjo allowed you to express that your voice hasn't?
Well, I'm certainly in my comfort zone playing the banjo and not singing.
Really?
Oh, yeah. I don't like to sing. I just like to play the banjo. When I heard a banjo the first time, it was in the context of a bluegrass band. I love the instrument. I like to hear what it can do, and I love its role within a bluegrass group. The first aspect of a bluegrass band that really captured my attention as a kid was seeing Scott Vestal with Doyle Lawson & Quicksilver. This would've been mid-'80s. The part of that group that got me more than anything was Scott's banjo playing. It's certainly what I'm most comfortable doing.
There's a heightened sense of visibility when it comes to singing. Is that what becomes intimidating?
I absolutely feel that increased visibility, and I don't like that. I'm much more content to be on the sidelines and contribute to the band. I certainly would not like to be the center of attention. Thank goodness that there are people the other way, because some people thrive on attention. We all have our places.
I read that you give lessons. How does teaching push you to be a better player?
Well, I could talk a long time about that. It's done so many things. My husband [Wayne Benson] — he's a mandolin player with IIIrd Tyme Out — and he teaches, as well. We were actually a bit reluctant to teach. It wasn't something we envisioned doing, and yet it's grown and become a huge part of who we are. It's almost become an entirely separate entity. There's us when we go play and there's us when we teach.
One thing it will do is shore up your fundamentals. This is a very specific example, but my pull-offs on the banjo have gotten better because I teach people how to do pull-offs all day and when you do 'em slow — time after time for people — they are naturally going to get better when you play. It's also then some more abstract things. For instance, it's put us back in touch with the general public and put us back in touch with our audience. We do associate with the crowds after the shows and stuff, but you don't really get to know people. You just see them for a few minutes and then they're gone. It's been a healthy reminder to me that people really do come to shows to enjoy themselves and they try to play these instruments to enjoy themselves, and that's the reason you start playing an instrument. It's a therapy and it's an escape, and it's something that you look forward to doing whether you're going to come from school or work.
It's easy to become jaded as a musician because it's so associated with you're living; it's a job. Students help refocus me to the original intent I had when I played the banjo, and it was just to be excited about wherever I was. I see students in their 60s who get through a song, and they're so excited about it and they're invigorated. That's how I used to feel when I was learning and I still feel that way sometimes, but the students reminded us of those super pure parts of music, which haven't been corrupted by being overworked or being overtired, or having to travel too much, or not traveling enough. These students are such great people, and that's how you become successful as a teacher. The skillset for that is entirely separate from performing. You really become a better teacher when you get to know your students and care about them and want to help them enjoy their instrument and help them get better. Then you really tap into a fullness where you're not going to burn out and get tired of teaching, because it becomes personal to each of the students.
What a lovely idea, and it builds into my next question, which is something we kind of touched on earlier. You're traveling so much; you're playing show after show every night. In addition to having your students serve as this reminder about what the music can be and the way you can approach it, how do you keep things fresh? I feel that's always the risk you run when you do a creative endeavor for a job.
That's absolutely right. Anytime you're passionate about your job, there are a lot of advantages to that. There are a few disadvantages; it's hard to detach, if you're not necessarily happy with something about your job. Whereas, if you just go and mindlessly invest yourself for the paycheck, it's easier to keep things separate, I think. Because music is art, it becomes very personal. It's tough to stay fresh and excited when the passion and the creativity of art is drug down by the mundane facts of life, as far as you're just tired or you're homesick.
A couple of things that help me personally — one is, there is always this underlying thankfulness I get from playing music. It's not what I intended to do; I just started playing the banjo and one thing led to another, and I've been so blessed to do it, and so thankful for it. That actually doesn't go away. Even if it's stale, or we can't hear each other, or whatever the circumstances may be, that underlying thankfulness is always there and I don't lose sight of it. Now we have a son — he's nine years old — and he's still little, but we are all praying that he can do something for a living that he's passionate about, because it can greatly determine how you feel about your life.
The other thing is, being in a band with guys that are overall happy guys. Like any other band, we have things going on and it's a job, and there are things that try to pick away at the creative parts of it, but they're good guys. We're all pretty happy; we're all pretty even-natured. I stand next to Terry Eldredge on stage and he's always in a good mood. It's kind of hard to not give it your best, when you're up there with people who you feel like they're doing that. It helps you have a right attitude and a right outlook on each and every night. And, then, remembering that the people who came … it's one of many nights for us, but it's one of one night for them. You owe it to them to try your best.
Creatively, again, having [Adam and John] come into the band, it totally changes everything. When you have a new fiddle player and singer, everything about the dynamics — personally and musically — everything about it is different. I was the last band change before Adam, so we had about six years, I guess, of complete continuity, and that's a great thing. But you make the best of things when they happen and you just have to embrace it. We've been really blessed to have Adam and John come into the band, and help us move on. Now this is the new version. It's still the Grascals, but it's with some new people, and they have something new to bring to it.
It's an ever fluid, changing process. How exciting.
Yeah, it is. And, when it's people-driven, you don't have to force it. It just is.