Banjo player Max Wareham is telling the little-known story of a pioneering bluegrass musician in his upcoming book, Rudy Lyle: The Unsung Hero of the Five-String Banjo. Set for publication on August 23, the book features exhaustive and largely never-before-published transcriptions and analyses of every break Lyle recorded with Bill Monroe, the Father of Bluegrass. Lyle's historical significance is explored in the final interviews given by banjo legends Sonny Osborne and Bill Emerson, as well as interviews with other prominent banjo players and members of Lyle's family. Beautiful portraits of each interviewee are included alongside several never-before-published photos of Lyle himself.
In addition to the 19 main transcriptions, the book features chapters on Rudy's style and its historical importance, his approach to backup playing, a thorough comparison of his breaks on every alternate take of Monroe's classic "Raw Hide," and several live transcriptions from before and after his time as a Blue Grass Boy. Tony Trischka provides the foreword.
"I began this project as a way to root my own playing more firmly in the tradition," Wareham says, "but quickly came to realize that despite Rudy's tremendous influence on the development of bluegrass music, he's been nearly forgotten."
To wrap up BGS Banjo Month, the Bluegrass Situation is proud to present an excerpt below from Max Wareham's Rudy Lyle: The Unsung Hero of the Five-String Banjo.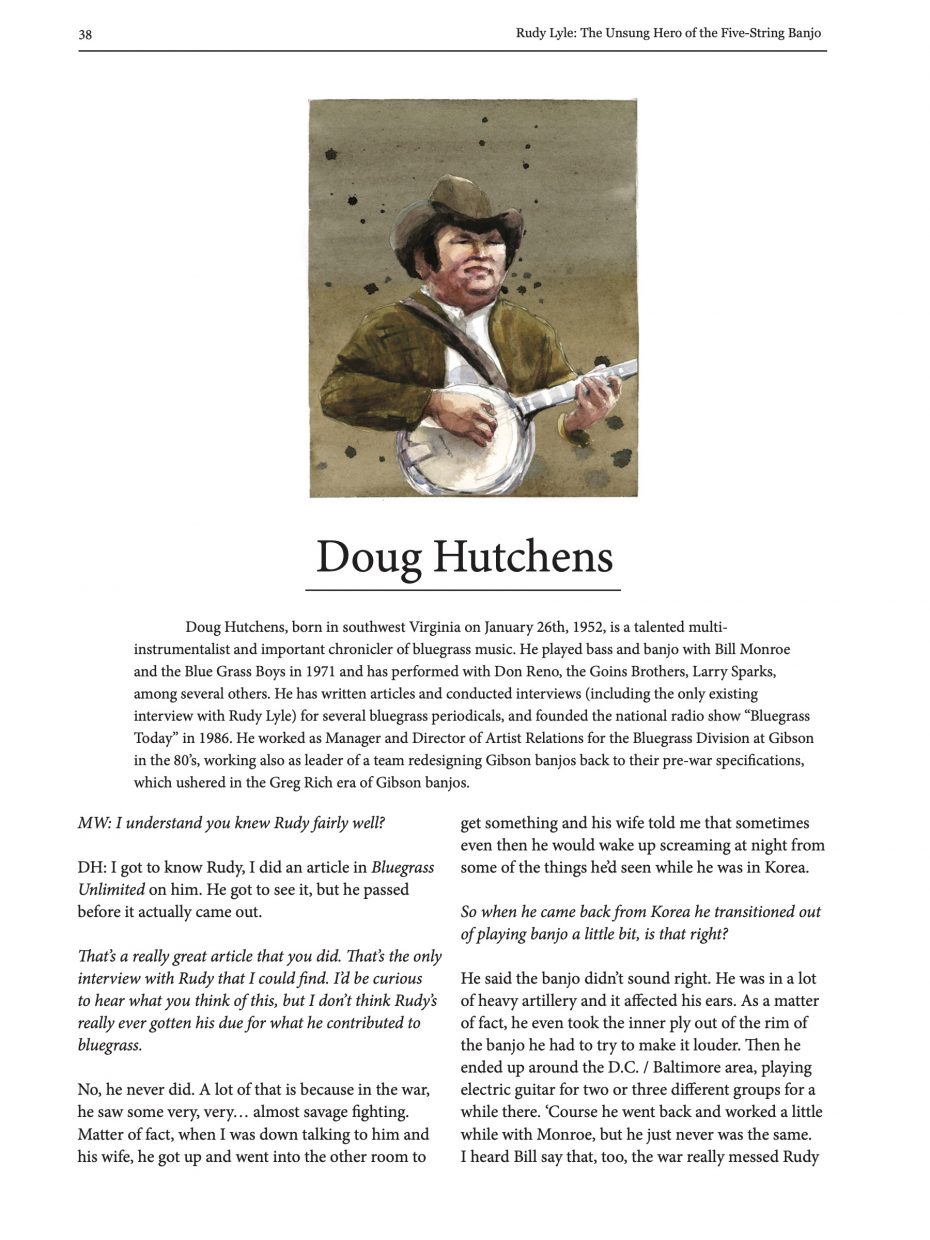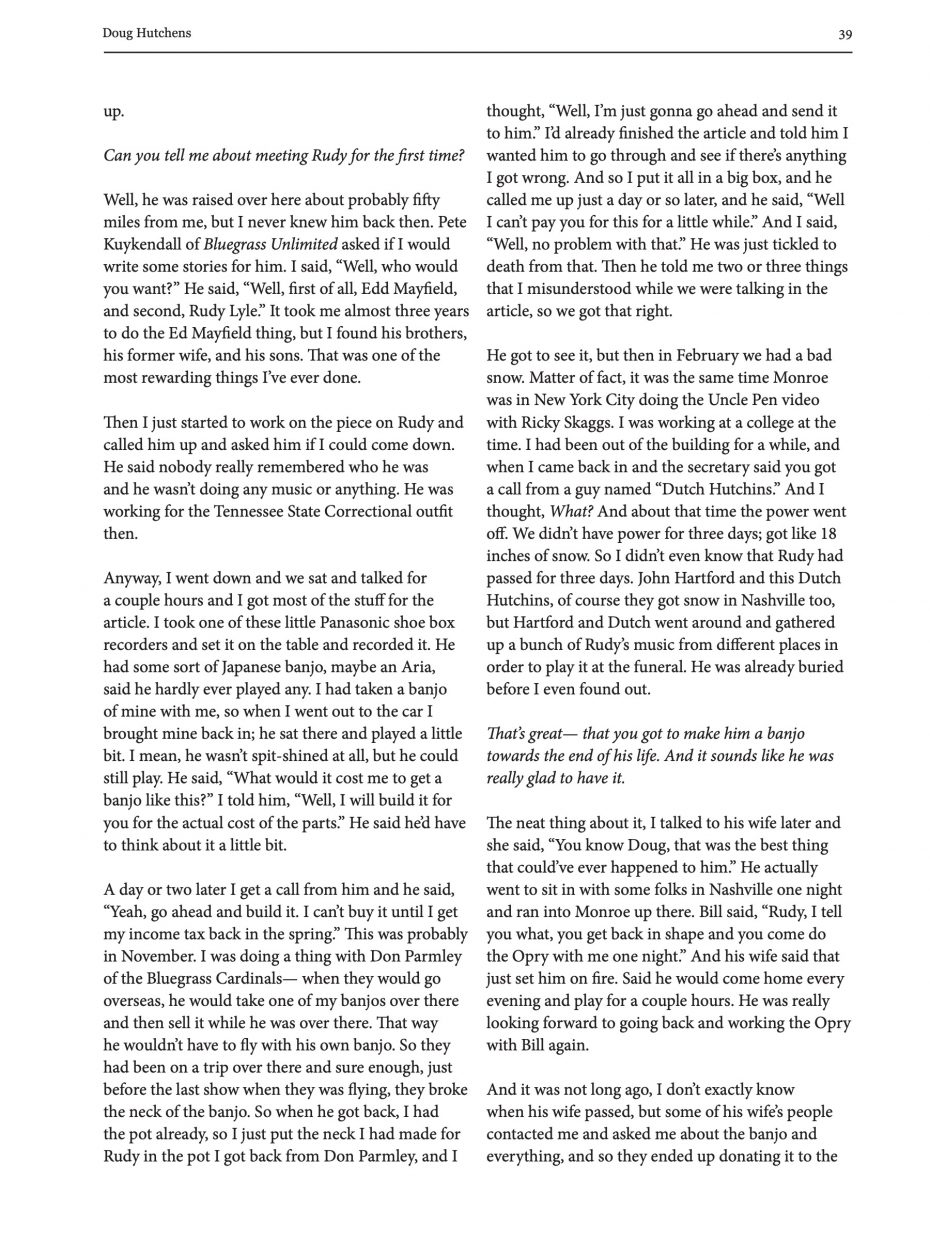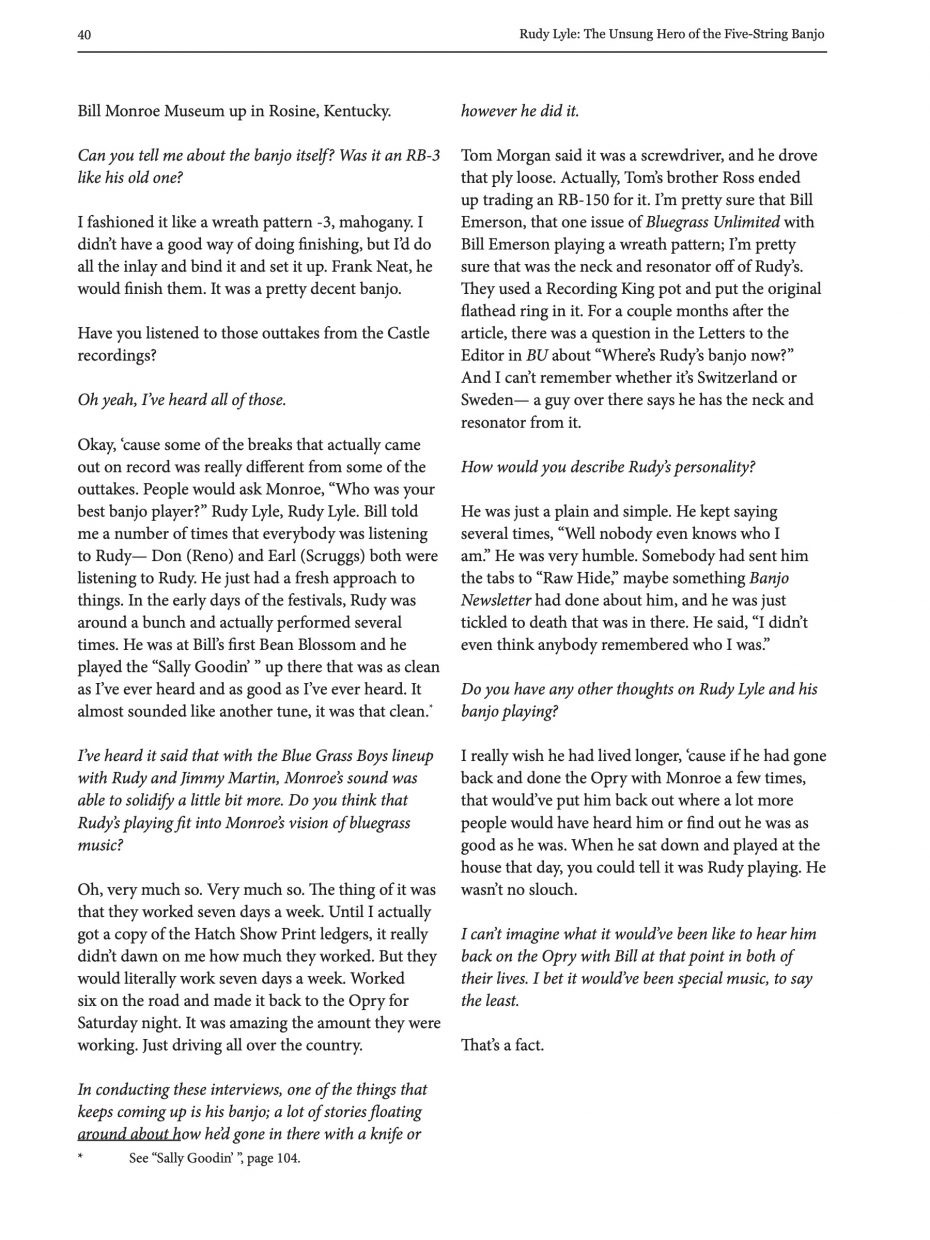 ---
Illustration by Giselle Harrington. Excerpt reprinted by permission of the author.