Producer and sound engineer Jamie Mefford sort of fell into this whole music thing. Recording friends' bands for free ended up snowballing into a fully fledged career. Aside from having produced a handful of excellent records — notably Gregory Alan Isakov's This Empty Northern Hemisphere and Nathaniel Rateliff's Falling Faster Than You Can Run — he also hits the road with many a touring band, offering an expert touch to the house boards of rock halls across America.
One of the reasons I'm enjoying writing this series on producers that I secretly want to be Quincy Jones. What producer would you secretly like be?
I'm a big fan of Daniel Lanois and Ethan Johns. There are a lot of them, actually, but those are the first two who come to mind.
What is it about their work that impresses and inspires you?
They seem to have a sound that's theirs, especially Daniel Lanois. It's a sound I recognize and appreciate. He has an ethereal quality to his work, especially the stuff with Brian Eno. I've always enjoyed that.
Is there an album he did you're particularly fond of?
Some of the U2 stuff. The Dylan record [No Mercy] that he did. Emmylou Harris's Wrecking Ball is a record I love.
Those are the three I would pick, too. They're his iconic records. And Ethan Johns did Ryan Adams' Gold album, right?
Yeah, and the one I really gravitate toward is Heartbreaker. It's an album I always reference when I'm working. I really love the sounds on it.
Give me a short bio on Jamie Mefford, starting with the first song or album you remember hearing as a kid.
[Laughs] I don't know. I grew up with two older brothers and they listened to a lot of harder rock and metal — weirdly. That's what I grew up on: AC/DC … stuff like that … Pink Floyd. Heavier stuff than I would listen to now.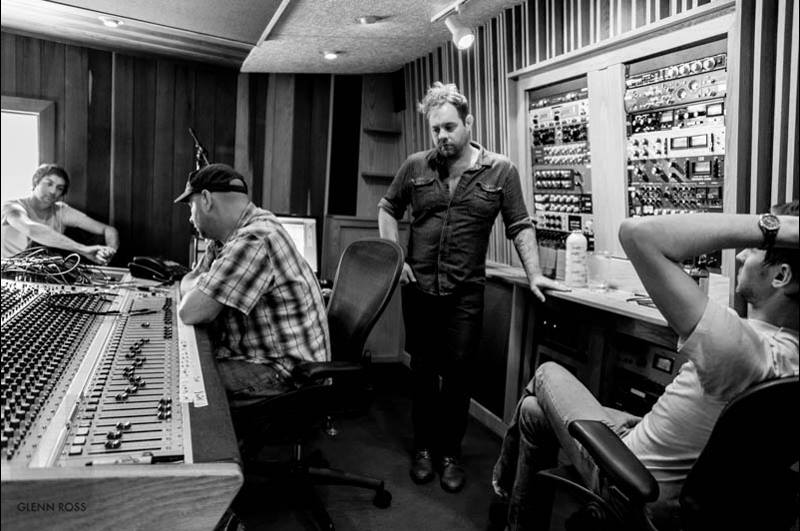 Did you play in a band? Was "rock star" at the top of your career list or did you always want to be a producer?
When my first band went into the studio, it just fascinated me — the whole process. I wanted to learn how to do it myself because I thought I could do it better. So slowly, over time, I just kept learning and learning. I've gotten good enough at it now that people call me to do it for them.
It's been a slow process, really, of me just learning sound, learning how to record things, how other people made things, trying how things fit together, listening to other people's records. It took me a while to figure it out.
Every producer I talk to says almost the same thing: "I was fascinated when I went into the studio and I'm always trying to figure out how things are done." Seems to be universal.
Yeah, I hear other people's records and I think, "Man, how did that happen? What is it about this that I really love? What draws me in?" And then I try to pinpoint it. I feel like I never get there — like everyone else's work is always better. I'm always trying to translate that emotional quality into the recordings.
When I talked to Steve Berlin, we referenced Arif Mardin's production on Hall & Oates's Abandoned Luncheonette. He said the same thing: "I'm always trying to reach that level of work." How did you win your first job?
I started recording friends for free, just to learn. It kept snowballing. I owned a studio, at one point, worked as just an engineer for a long time. There was really not one moment where I was, like, "Oh, this is it." It just evolved into this thing and became a full-time gig. When I look back, I guess that was the moment where I thought, "Wow, I'm doing this." I didn't have another job. [Laughs]
That seems to the qualifier — when I didn't have to do anything else to make a living. Let's talk about a couple of your productions, starting with the "West" portion of Stephen Kellogg's new album. I like to learn about the process behind the production.
I co-produced it with my friend Gregory Alan Isakov. It was the two of us, working together and separately. Stephen basically showed up with nothing; he didn't even bring a guitar. We just worked on the songs first. Gregory worked with him on lyrics; we found tempos, we found sounds, figured out where we wanted to go sonically with it. Then he picked up a guitar and we built the record up from just guitar and vocal tracks, mainly with Gregory and me playing the other stuff. At the very end, we brought some friends in to sing and play some extra things we couldn't do. It was a thoughtful record in that we didn't record it live with a band. It was about what works — what we wanted, how we wanted to build it up.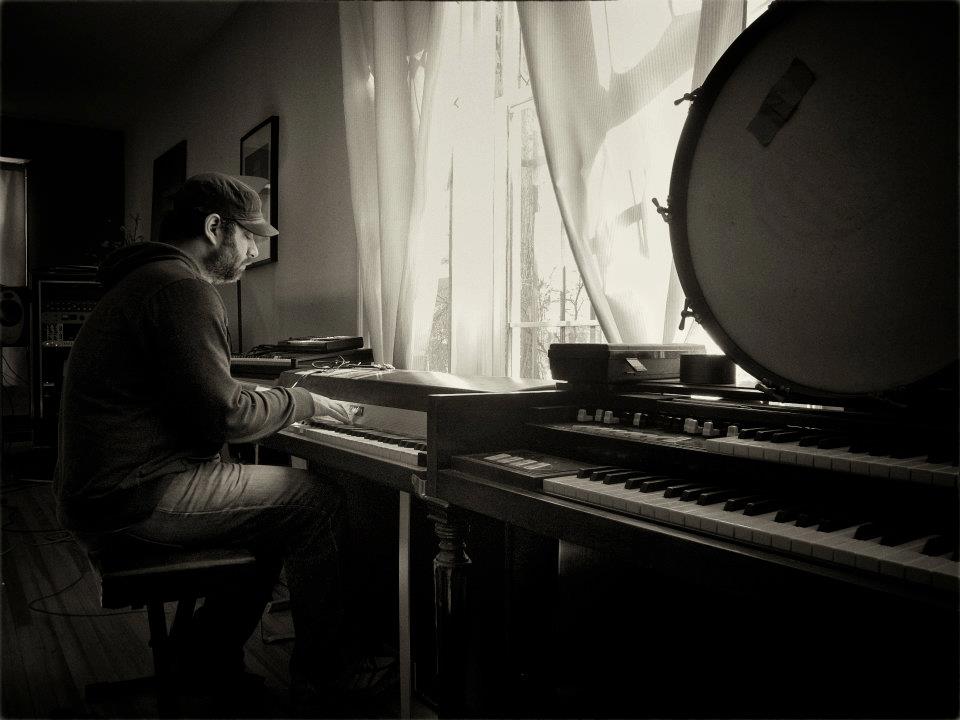 I assume that having an artist show up at the studio without a guitar is somewhat unusual.
[Laughs] Yeah. That's the first time that ever happened. I think it was because he was on tour at the time and his guitar was on a tour bus. It wasn't an intentional thing. He also knew we had a lot of great, old, vintage guitars that he could play.
This morning, taking my kid to school, we were listening to Gregory Alan Isakov's The Weatherman record. He actually had his earbuds in listening to something else, then he said, "Hey, wait, that's Weatherman, isn't it?" So that record appeals to 15-year-olds and 50-year-olds equally.
I've actually been out of the road with a few of the bands I've worked with in the studio, just doing live sound, just to get out of the studio a little bit. It's been interesting to see the fan base because I get locked away in the studio. I make these records and move on to the next one and never see what they do. Then I go out with these artists in the real world and think, "Oh, people really like this work." It kind of hits me in a really interesting way.
And that record specifically … it's kind of a slow, thoughtful record, and I really loved it. But it wasn't until I went out with him and saw the reactions to the songs, that I realized how good it is. For that one, we went into a studio in the mountains of Colorado — just the two of us — and worked really hard on it, off and on, for about a year. It was kind of the same process as with Stephen. We started with acoustic guitars and vocals and were really thoughtful about how we wanted to build the songs. Some of them we recorded 10, 12, 14 times to really get them right. We weren't afraid to throw anything out. We actually threw out an entire record we made at the same time, just as part of the process of searching for the right songs.
Besides the symphonic album I know you're producing with Gregory, what else is coming up for you?
That's the main thing on my schedule right now. I have a few other things in the works, but nothing that's super-solid. And right now, I'm out on the road with another friend of mine, Nathaniel Rateliff, doing live sound for him. Then I'm heading back to finish Gregory's record.
---
Photos courtesy of Jamie Mefford