We're on our way to the Bluegrass State for this weekend's Bourbon & Beyond, but there's so much more to explore beyond the two day festival in beautiful Champions Park. For the very best local recommendations we spoke to Kentucky native Ben Sollee (who plays the BGS Bluegrass Stage at B&B on Sunday).
According to Ben, who was born in Lexington and moved his family to Louisville in 2015, "For me, the arts community is a little more cohesive, a little more collaborative. I never really had an instance where I had an idea that I couldn't accomplish in this city. Whether that's something as small as collaborating with some dancers for a storytelling event, or something as big as developing a virtual reality app for music. I've been able to pull all that off in this little city. And of course being able to travel – Louisville is manageable for me as a touring music. As an artist who is adventurous, I can live affordably. It's not a hard hustle."
EAT & DRINK
Ben says: "I'd start with stopping by Quills Coffee, probably the one in the Nulu area. It's based out of an old firehouse. Pretty cool. In the fall and wintertime, I like getting a miele – a good, honey-based drink with cinnamon and nutmeg. It warms the belly a little bit. So I'd get that and pick up the LEO – the Louisville Eccentric Observer – and check out what shows are happening, and what artists are doing around town. And of course what silly business is trying to do something wild. That's how I'd get my day started.
View this post on Instagram
"Lately I've been going to an Ethiopian spot here in town called Abyssinia. They've got a really fantastic buffet. It touches on Louisville's amazing international food scene. And if I wasn't close to downtown, I'd probably swing by the south end of Louisville and hit up Vietnam Kitchen, which is probably our most famous international fare food place. It's a really, really, really good spot! I like to order K-8 – their spicy pork noodle soup.
"The place that comes to mind for dinner is a place called MilkWood in downtown Louisville on Main Street. It's a place by the chef Edward Lee, who was featured on Iron Chef. It's a mixture of Korean and soul food cooking. I like to go there whenever I can. They have really good drinks, and it's next to Actors Theatre so if the theater is in season, you can catch a really cool show."
BGS ALSO RECOMMENDS:
Proof on Main (at 21c)
Jeff Ruby's Steakhouse
Pizza Lupo
The Silver Dollar
STAY
BGS says: Louisville is the home base of 21c Museum Hotels and this location is one of our favorite boutique hotels in the country. While there are several 21c locations you can visit throughout the South, the original Louisville location is like none other (even if you just get a chance to stop in for a bite at Proof on Main, check out the modern artwork collection, and ogle the giant copy of the David out front…. It's worth the visit).
View this post on Instagram
BGS ALSO RECOMMENDS:
The Brown Hotel
Seelbach Hotel
SHOP
Ben says: "I certainly love thrifting and there's the Flea Off Market that happens every once in a while. That's a cool thing to look for when it happens. It's a moving, modular market – Louisville's bazaar in a way. And my favorite picking shop is over in Middletown (a suburb of Louisville) and it's called the Middletown Peddlers Mall. I always find really good stuff in there."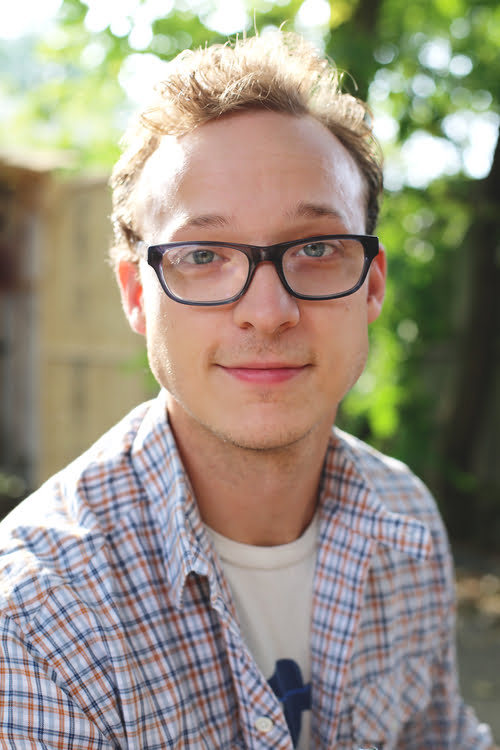 SEE & DO
Parks
Ben says: "Louisville's got a huge, wonderful park system and we've got a bunch of parks designed by Frederick Law Olmsted, the very fellow who designed places like Central Park. He did a lot of park design in Louisville. You can easily swing up to Shelby Park, which is an Olmsted Park, and do a loop through there. If it was a nice day, you could hang out there for a little bit and then stop by Red Top, which is a new boutique hot dog place. It's in Smoketown, which is a working-class neighborhood. They make some really fantastic hot dogs and they've got a lot of local beers on tap.
"A lot of people like to go visit the Colonel and see where Colonel Sanders is buried, and now Muhammed Ali's there too, in Cave Hill Cemetery. I think walking the Big Four Bridge is a nice tourist attraction. That's a nice spot because you can walk over to Indiana."
Museums
Ben says: "Everybody needs to visit the Louisville Slugger Museum. You gotta go see how the bats are made and you gotta get yourself a little bat. I think that one of our most unique museums is the Portland Museum. And of course the Speed Art Museum is incredible. They just finished that. It's really, really beautiful."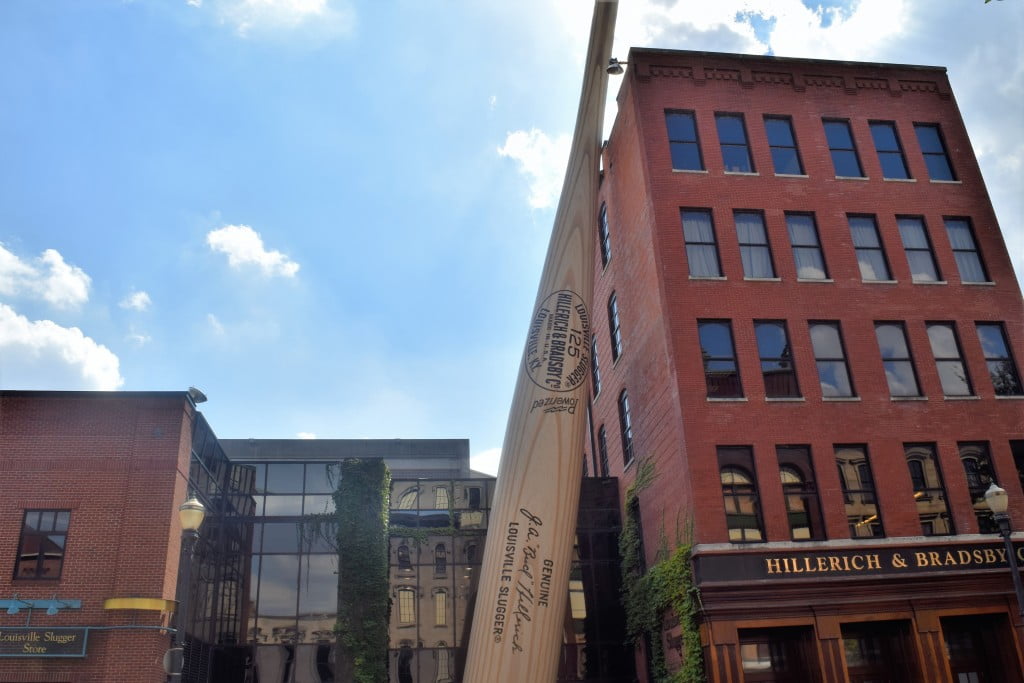 MUSICAL POINTS OF INTEREST
Ben says: "I like to go play music as much as I like to listen to it. So, I'd hop in the car, or hop the bus, and go to Guitar Emporium and check out their guitars and maybe some of the pedals, and see what they've got in stock. Right next to that is Louisville's famed Books & Music Exchange. That's a great place to get used records and movies and comic books and all that jazz. You can ruffle through the stacks as long as your heart desires. It just goes on and on and on."
You can still join us this weekend, September 22-23, in Louisville for Bourbon & Beyond! Get tickets.
Check out Ben's Sitch Session below, and discover more of his music at BenSollee.com.
Don't miss the full BGS Stage Schedule for Bourbon & Beyond.
---
Photo of Big Four Bridge courtesy of GoToLouisville.com