San Antonio is a multicultural city with a rich history and vibrant art culture. A museum goer's dream, the second largest city in Texas is packed with evolving and impressive museums and galleries galore. San Antonio's music scene attracts outlaws, the art scene attracts Picassos, and the culinary scene attracts Mexican food perfectionists. Plus, who wouldn't want to go to the city which holds a world record in tamale making?
Getting There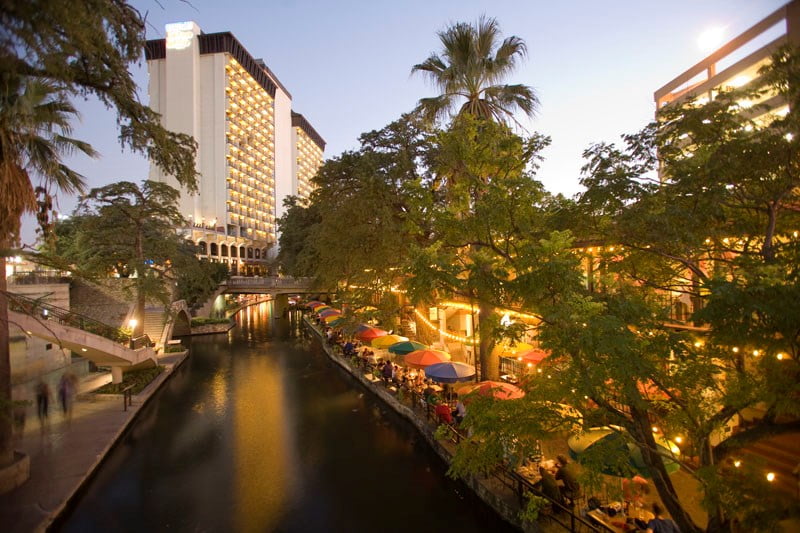 River Walk at Dusk. Photo credit: Tim Thompson
Located in south central Texas, San Antonio is nearly nestled against the Mexican border. San Antonio International Airport (SAT) is located northeast of San Antonio proper, offering plenty of nonstop flights in and out daily. If you want to tack onto a trip to Austin or Houston, San Antonio is a one- or three-hour drive, respectively.
Where to Stay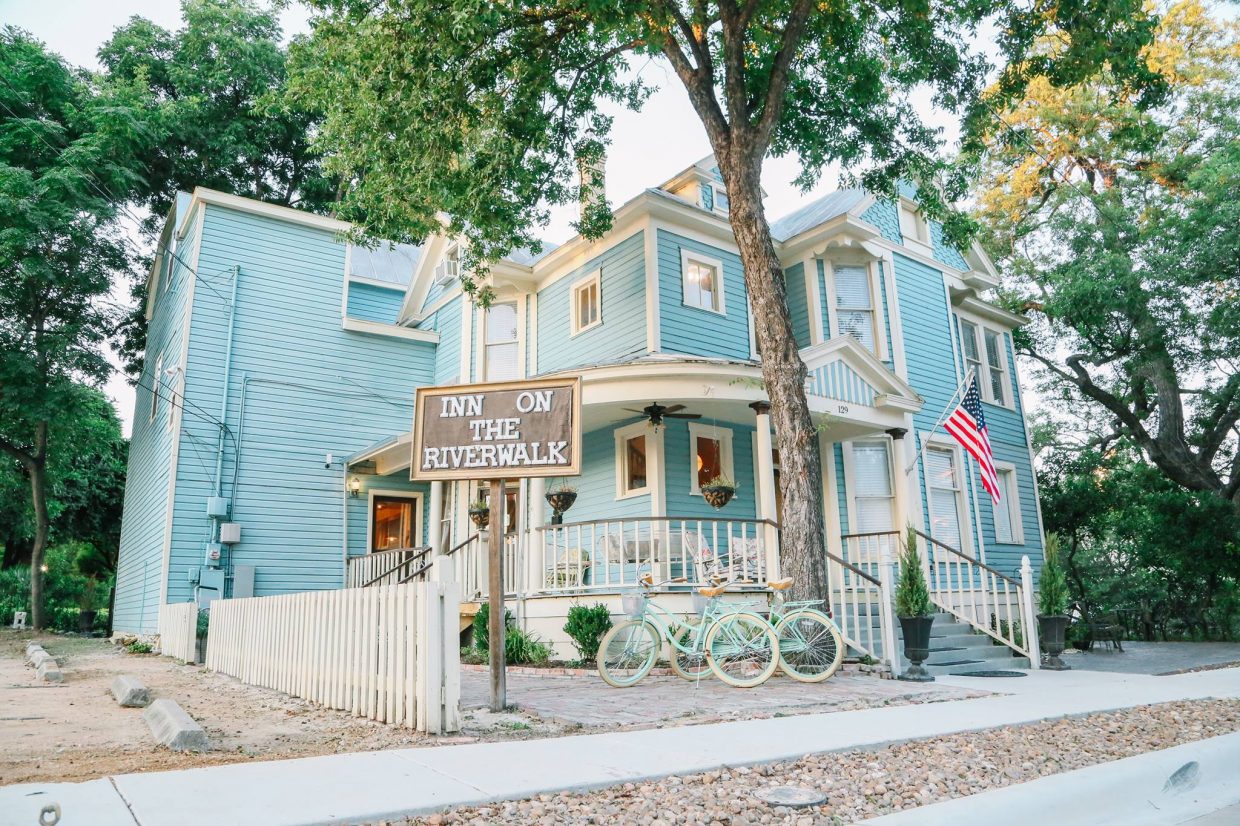 Inn on the River Walk
The Inn on the River Walk is a classic bed & breakfast, sprawling throughout three 1900s homes along the famous River Walk, while Hotel Havana is a boutique hotel overlooking the River Walk with a noteworthy bar called Ocho. There are plenty of affordable Airbnb options, too. Stick to looking in the downtown and River Walk areas, East San Antonio, Alamo Heights, and the King Williams Historic District for staying in lively areas.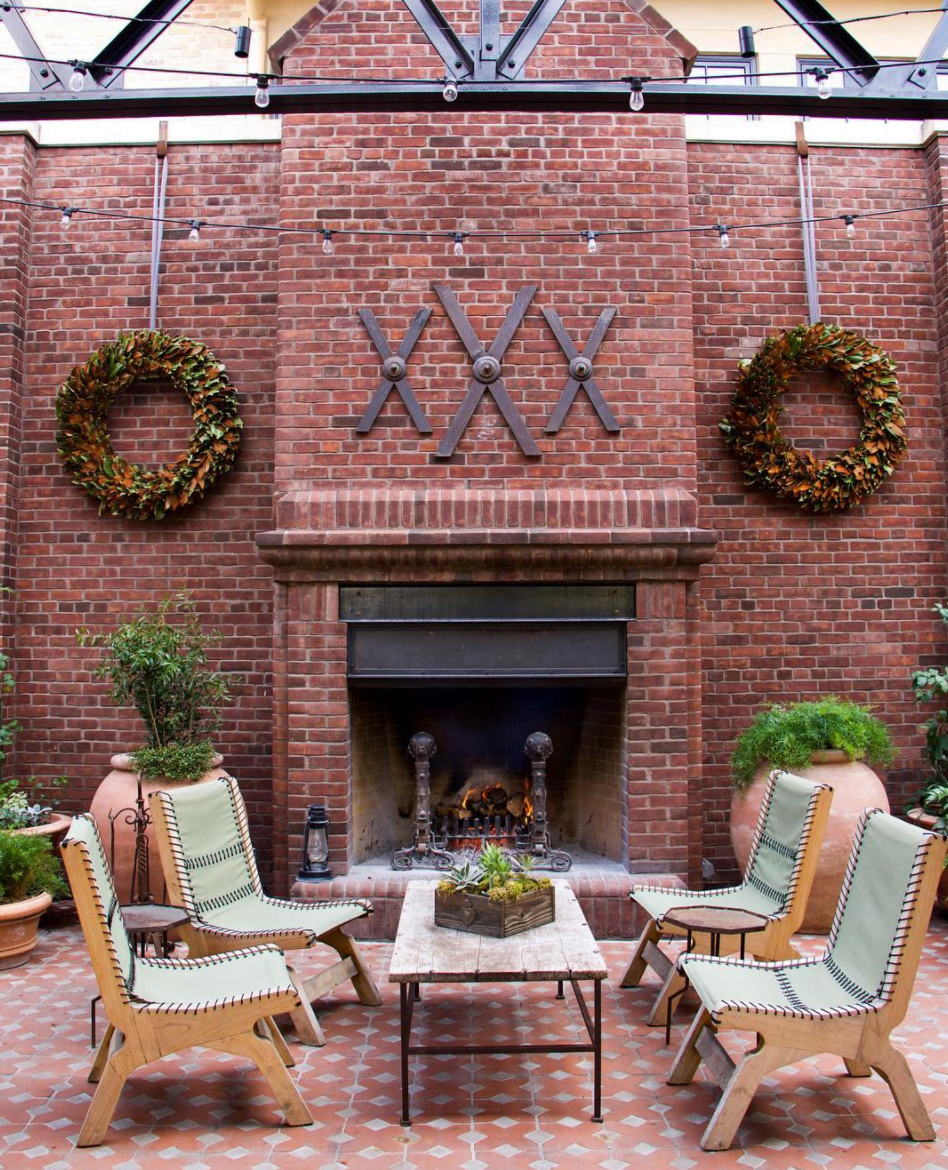 The Hotel Emma
The Hotel Emma is a destination in and of itself because of its unique trappings and in-house upscale restaurants. It's worth a meal just to peep the decor inside.
What to Do
McNay museum. 
San Antonio is museum central. Everything from Picassos to O'Keeffes reside in the McNay, a world-class modern art museum with more than 20,000 works. The Witte Museum is an interactive science-meets-nature-meets-culture experience, and the brand new DoSeum Children's Museum features STEM-centric, hands-on exhibits for kids like Spy Academy and Sensations Studio.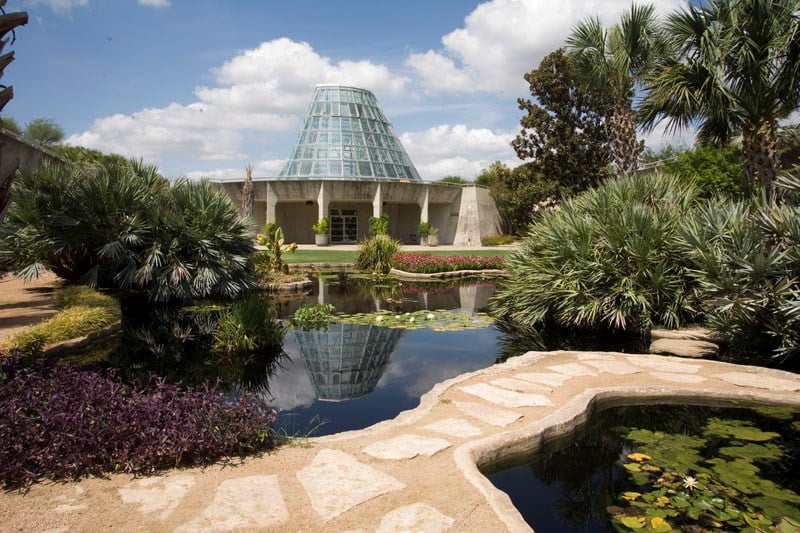 Botanical Garden. Photo credit: visitsanantonio.com
Freshly renovated, the San Antonio Botanical Garden includes a family garden, Texas Native Trail, bird watching opportunities, and a tropics-heavy conservatory.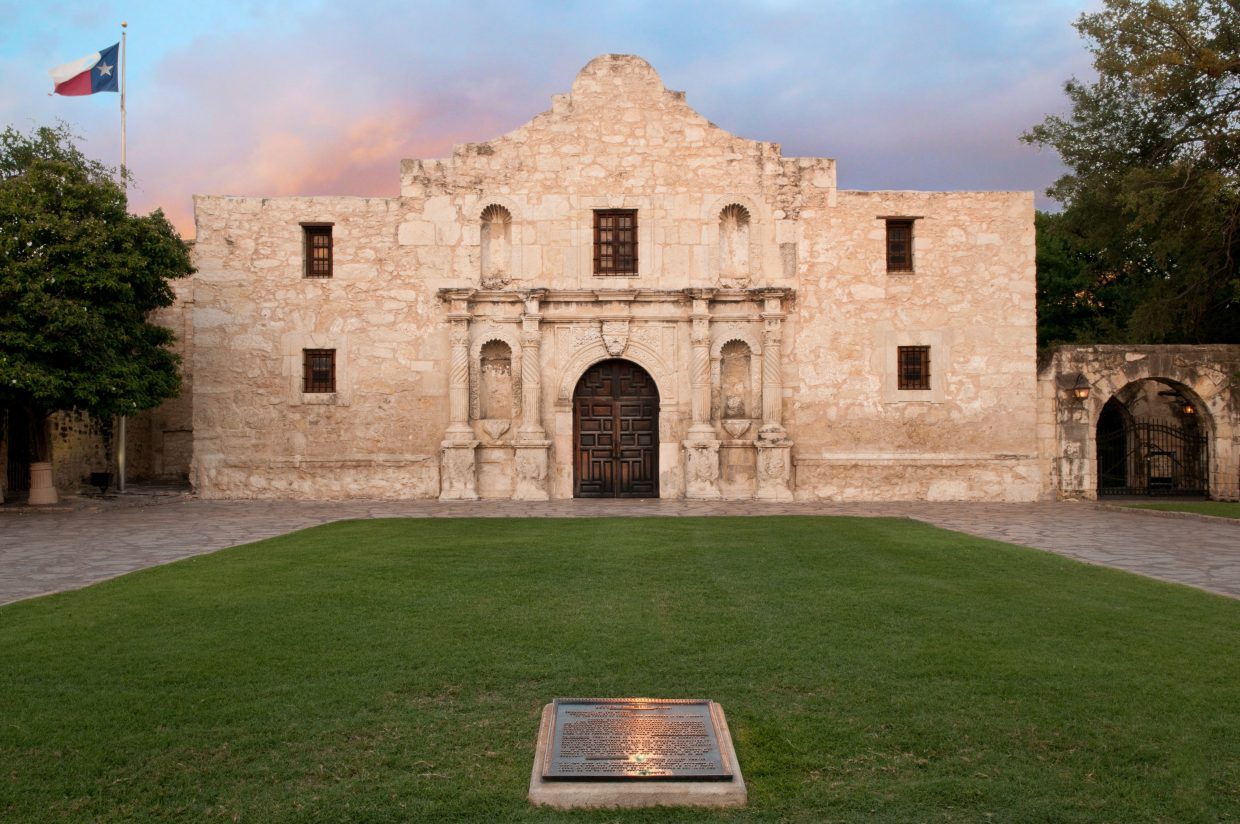 The Alamo. Photo credit: visitsanantonio.com
Though San Antonio is a history nerd's playground, the Alamo is a given stop on any traveler's itinerary. Originally established as a one of the early Spanish missions in Texas, the fortress has had many uses and is now preserved as a UNESCO World Heritage Site. It's free and spans four acres, so it'll take a few hours to cover the grounds. San Antonio Missions National Historical Park is home to four of the city's five Spanish missions — outposts that date back to the 17th century.
Under construction and opening in 2019 is Ruby City, a contemporary art center designed by Sir David Adjaye — the same architect who designed the Museum of African-American History and Culture in Washington, DC.
If you like your learning with a side of live music, check out Jazz, TX at Pearl, Paper Tiger, and Willie Nelson's Luck Reunion fest every March.
Eats & Drinks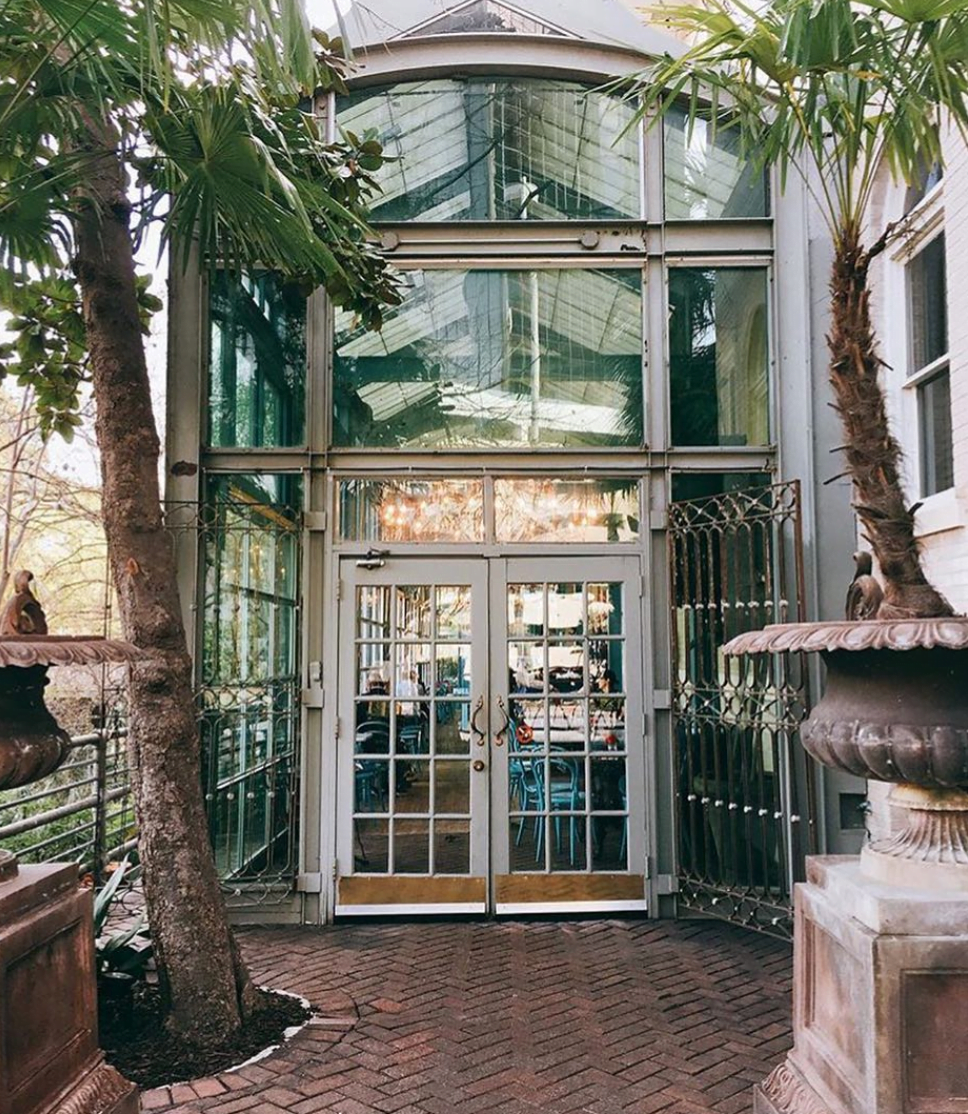 Hotel Havana
With more than 1,000 Mexican restaurants, authentic Texas BBQ, and international cuisine from every corner of the world, San Antonio's culinary scene is robust. The Pearl District and Southtown are restaurant-rich parts of town where you can point to pretty much any spot on the map and strike gold. Grab a drink at Ocho (in Hotel Havana), and you'll be situated in a glass conservatory overlooking the River Walk sipping locally inspired cocktails.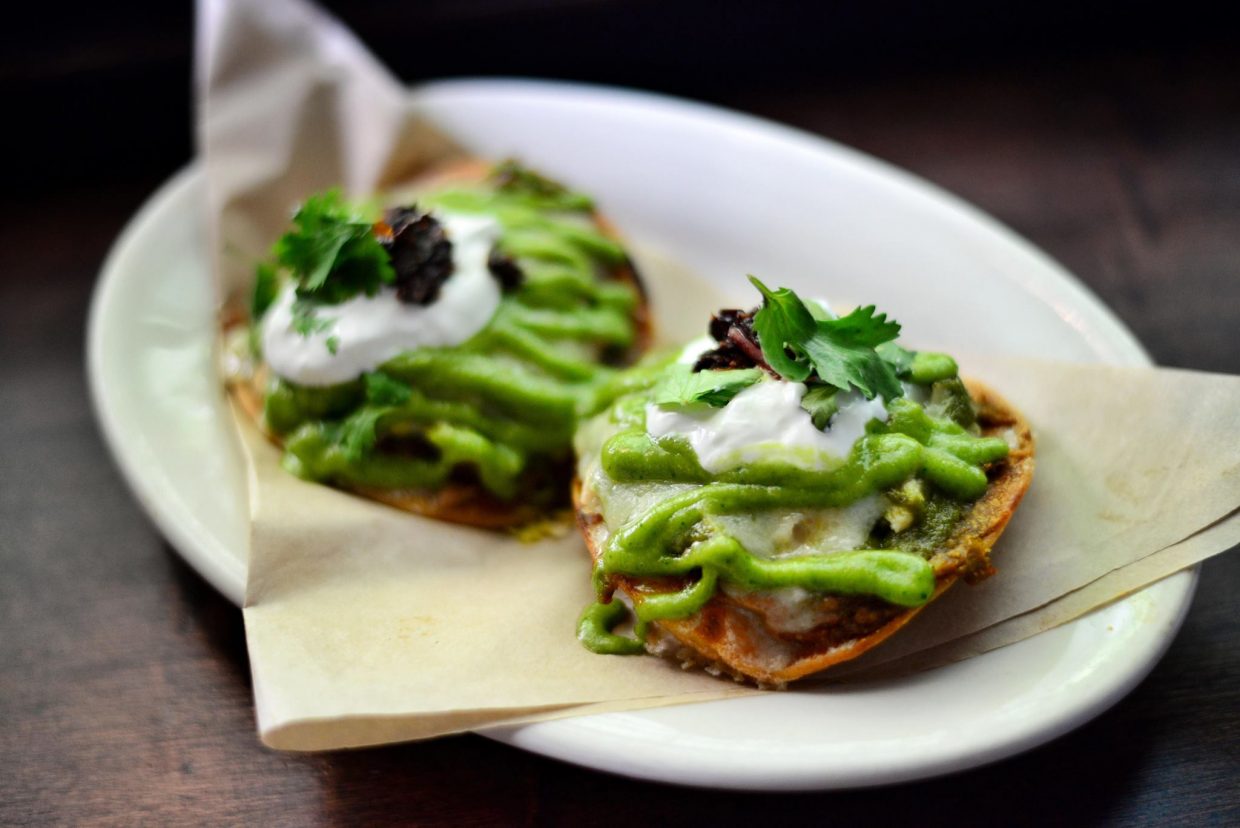 The Esquire Tavern
The Esquire Tavern is a James Beard-nominated bar with the longest wooden bar top in Texas. Its vibe is informed by the year it opened — 1933. Don't miss their smoky, chimichurri-doused chalupitas.
Breakfast options include Bakery Lorraine, which moved from the San Francisco area to the Pearl in San Antonio and offers renowned tarts and macaroons. Chef Johnny Hernandez is a local celeb and his Frutería-Botanero will prove why. This Southtown gem serves fresh-pressed juices and smoothies by day and transforms into a Mexican-style small plate bar by night. If you're feeling a good ole' American meal of BBQ & beer, hit up the Granary.
Luck Reunion Tips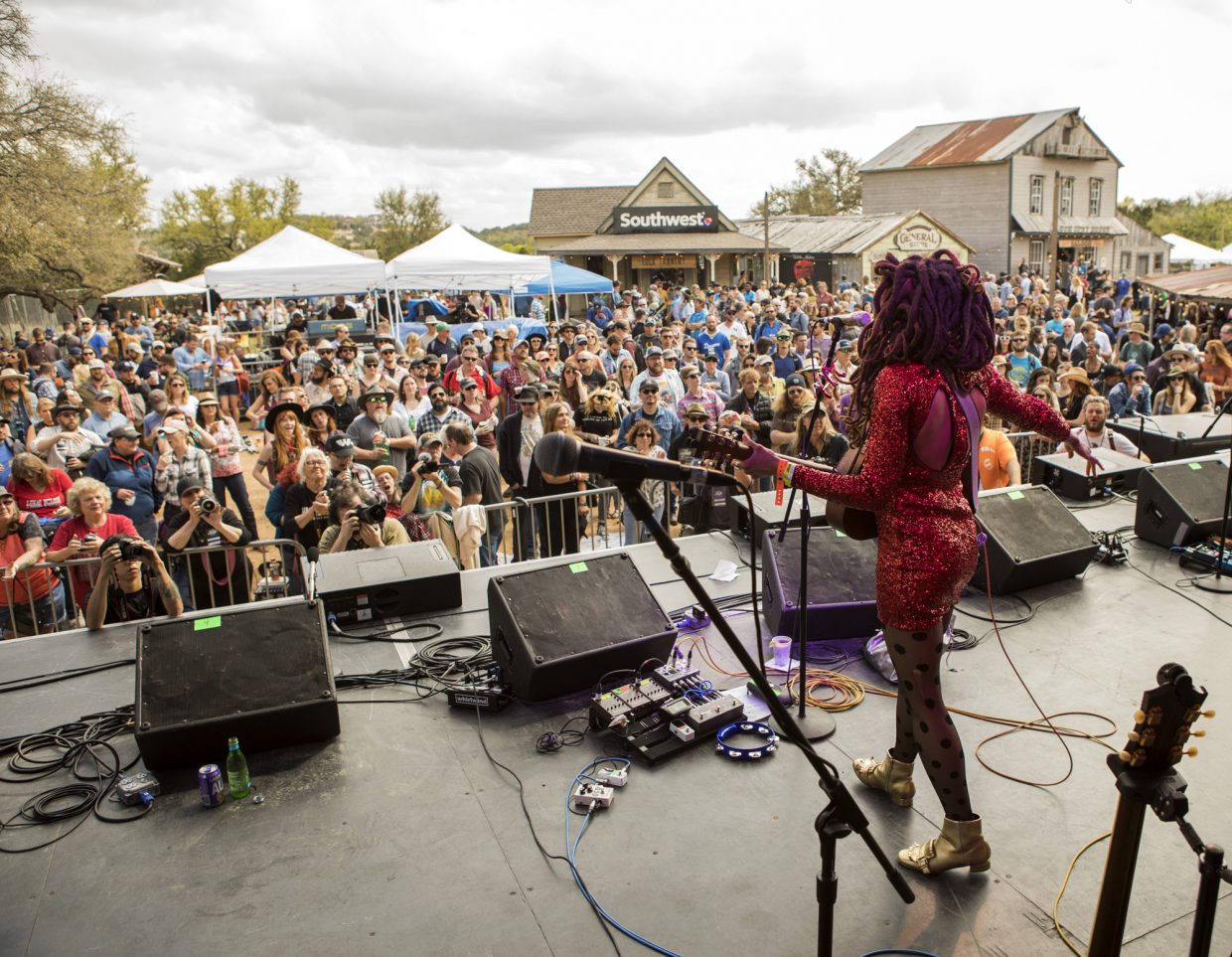 Valerie June at Luck Reunion. Photo credit: Nathan Poppe
An hour-and-a-half north of San Antonio, musical outlaws gather every March among the fading movie set facades for a musical reunion. Luck Reunion was originally Willie Nelson's brainchild, beginning on his ranch in Luck, Texas.
Sure, the Reunion's lineup is stacked with big names, but the fest is equally as dedicated to encouraging music fans to experience rising acts who are doing it all on their own terms. The festival organizers program the early slots to be filled with the artists they believe will be the next crop of rogue music legends.
The Nelson family's cardinal rule is "Don't be an asshole," and that rings true during the festival. Don't take the historic property, the people you're surrounded by, or the music for granted while you're (literally) in Luck. And, no, that is not a skunk you smell.