Located in the middle of the Lower Coastal Plains and salt marshes of Southeast Georgia, Savannah — founded in 1733 — is one the oldest cities in the American South. With its rich colonial history, diverse Southern architecture, and growing reputation as a regional haven for arts and culture, Savannah has long been a popular tourist destination. Affordable, nonstop flights that clock in at under two hours from New York make for the perfect trip from the Northeast.
Lodging
There are countless hotels in the touristy, downtown historic district. If you're looking for more local flavor, try staying at any of the countless bed and breakfasts or Airbnbs in more residential neighborhoods for roughly the same price as most of the mid-level hotels. Look for a rental in the Starland District, the rapidly gentrifying neighborhood located south of Forsyth Park and the historic district.
Coffee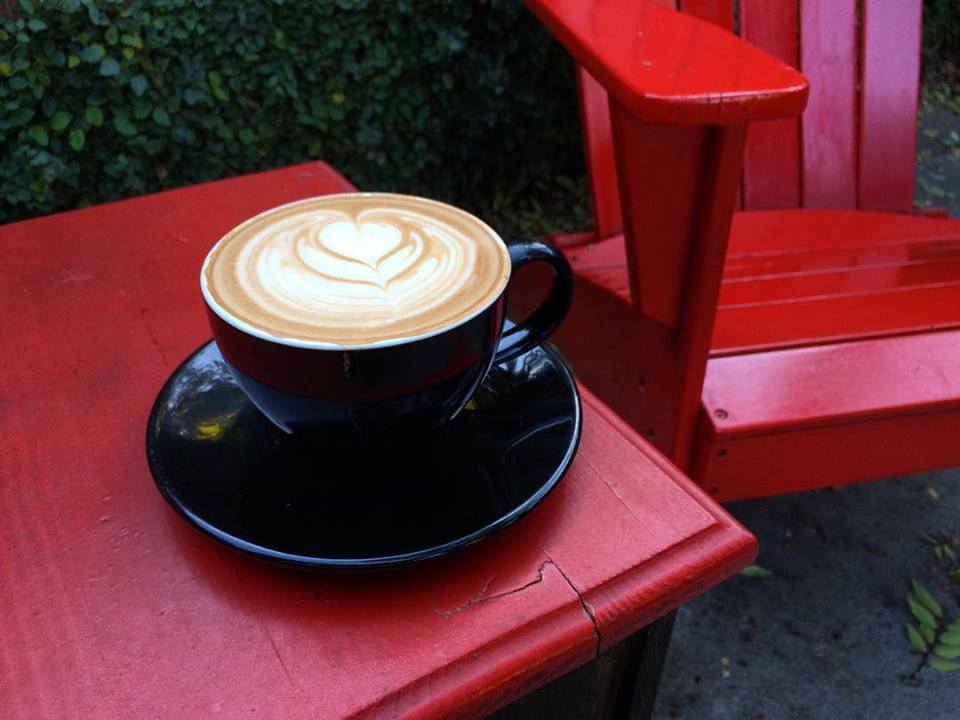 [Coffee at the Foxy Loxy Café. Photo courtesy of Foxy Loxy]
As a tea drinker, I deferred to my girlfriend on the matter of coffee during our four days in Savannah. She says the best coffee she had in town, bar none, was at the Foxy Loxy, the Tex-Mex-inspired café that takes up an entire two-story house in the Starland district. Every Tuesday night, Foxy Loxy hosts an evening of acoustic music from local songwriters and artists. The Coffee Fox, located downtown on Congress Street, is the shop's flagship location. Also recommended: Shop the Fox, the sibling gift shop next door.
Food
[Southern cooking, family-style. Photo courtesy of Mrs. Wilkes Dining Room]
It may be touristy, but lining up at 10 in the morning for the 11 am opening at Mrs. Wilkes Dining Room is the best decision you can make in Savannah. For $20, you'll get seated at a large table with fellow diners where you share over a dozen dishes — family-style — of the best Southern cooking you've ever tasted … sweet tea included, of course.
Goose Feathers Café is another solid, cheap option for breakfast. The Bird's Nest — which features two poached eggs, salsa, and cheese over a bed of grits — was particularly great. The best lunch we had in town was easily Zunzi's, a take-out sandwich spot that sells gigantic hot sandwiches with a combination of South African, Swiss, Italian, and Dutch cooking. The Chicken Conquistador sandwich was massive, delicious, and well worth the $12.
Drink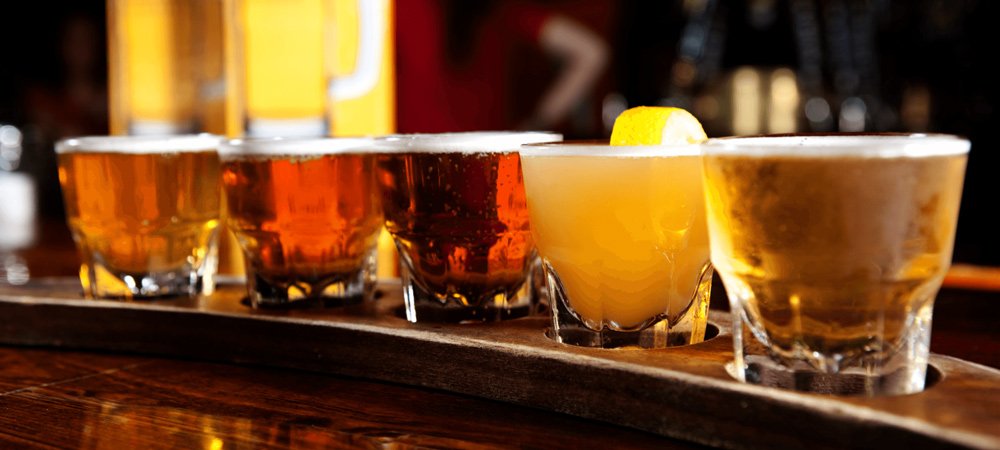 [The sample pack. Photo courtesy of Moon River Brewing Company]
Savannah is a serious beer-drinking town, with several craft beer bars conveniently located downtown, from Savannah Taphouse to Moon River Brewing Company. With drinking on the street legal in the city's historic district, the to-go cups that any bar or restaurant offers is surely an added bonus. Another newer restaurant, the Distillery Ale House, is also worth a visit with an excellent beer selection and first-rate chicken wings.
One of the stranger, most enjoyable drinking experiences in Savannah can be found at the Savannah Bee Company, which offers mead tastings for just $5. The company offers various delicious tastings from many of the relatively few meaderies that produce the fermented honey-based drink throughout the United States.
Located right in the heart of downtown and recommended by a local, HangFire was the most charming bar we went to in Savannah. It's a hangout for musicians and young folks from all over town, and the bar regularly hosts a diverse array of local bands and singer/songwriters. If you're looking for a fun night, I highly recommend ordering a couple of Scorpion Teas, one of the bar's specialties. With an expiring lease fast approaching, the bar is currently scouting new locations to open in somewhere else in town, so make sure you look up HangFire, wherever it soon may be, next time you're in town.
Arts and Culture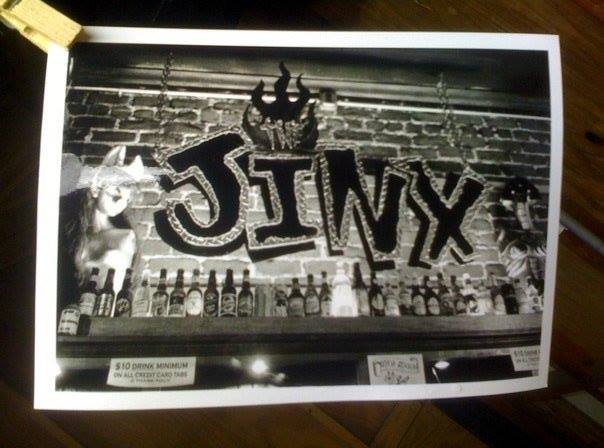 [Photo courtesy of the Jinx 912]
With the Savannah College of Art and Design (SCAD) located right downtown, Savannah has long been a hotbed of arts, music, and culture. "Savannah has always been a creative enclave," writes local music writer Bill Dawers in a recent issue of Oxford American. "Today, it's common to see metalheads at country shows or punks supporting hip-hop." From venues like the Wormhole to HangFire, there are more clubs and stages than ever for local musicians. For bigger shows, the Johnny Mercer Theatre and the Lucas Theatre host touring acts like Jackson Browne and Jason Isbell.
Much of the city's local music scene revolves around the Jinx, the downtown rock room that has been operating since 2003. The divey, intimate club is the most important gig in town for local bands, as well as a regular stop for countless national touring bands. The club has a storied history with the town's local metal scene, but its bookings are wide-ranging and cover a number of styles and genres.
For books and records, your best bets are the Book Lady, which offers a great mix of new and used books (and sports a solid music section, to boot), and Graveface Records, located just a block from the Wormhole. Graveface is run by Ryan Graveface of Black Moth Super Rainbow and the Savannah-based Dreamend. Graveface also runs the small, independent record label, Graveface Records, which puts out a great array of indie releases.
Local Flavor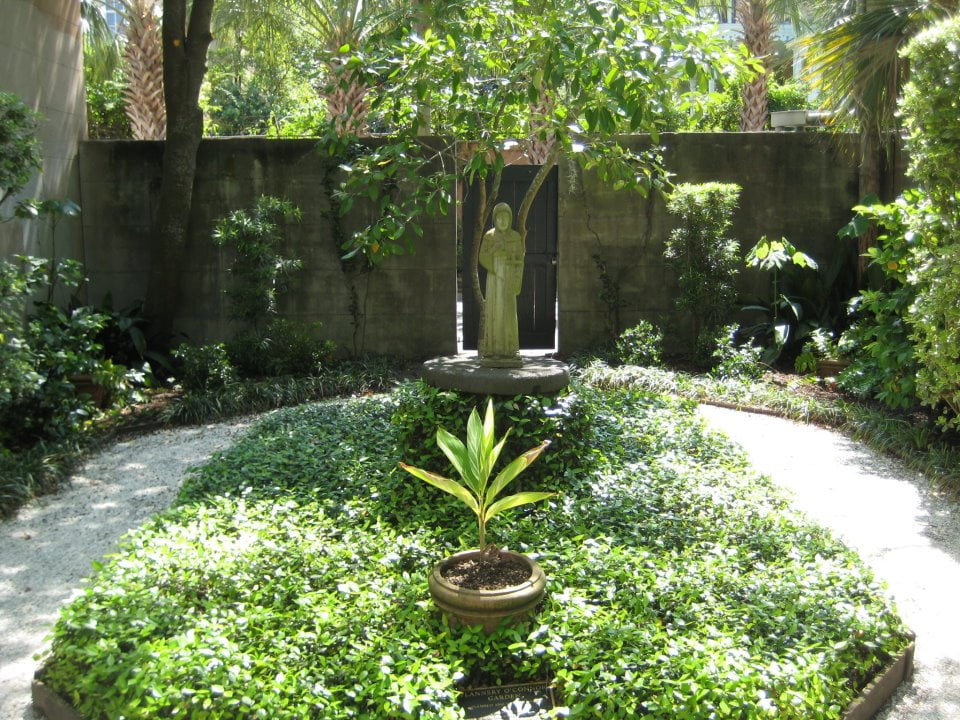 [Photo courtesy of the Flannery O'Connor Childhood Home]
The mix of history, architecture, and arts give Savannah a unique feel unlike any other small Southern city I've ever been to. Some of the most popular tourist attractions are the many ghost tours throughout town, which is often called one of America's most-haunted cities. Like many historical destinations throughout the South, Savannah effectively whitewashes — both literally and figuratively — a large portion of its long history, and our biggest regret on the trip was not being able to take the city's walking tour with Johnnie Brown, a longtime Savannah native who offers a historical walking tour focused on the African-American history that the city does not readily present to the general tourist.
Otherwise, the city is highly walkable, so the best way to absorb the city is to spend a couple of days wandering among its countless squares, parks, and cemeteries. If you're a literary nerd, taking the 20-minute tour through the Flannery O'Connor Childhood Home, a restored 1920s house that the Georgia writer lived in until she was 13, is a must. Another essential stop is the SCAD Museum of Art. Expanded and renovated in 2011, the museum is a gorgeous, expansive, world-class art museum featuring everything from photography to furniture design, and hosts an impressive rotating exhibit from the Walter O. Evans Collection of African-American art.
---