Allison Russell's first solo album offers an intimate look into her life, yet it's far more than just her musical vision that elevates Outside Child to one of the year's most eloquent albums. Working with Dan Knobler in Nashville, she populated the studio with musicians like Joe Pisapia, Jason Burger, Chris Merrill, Jamie Dick, and Drew Lindsay, as well as exceptional guests such as Yola, Ruth Moody, Erin Rae, and the McCrary Sisters. She describes them as her "chosen family," accompanying her as she shares stories about other families in her life.
Enjoy the second half of our BGS Artist of the Month interview with Allison Russell. (Editor's note: Read the first half of our AOTM feature here.)
BGS: You can feel that sense of community between the musicians on this record. Can you talk a little bit about what it felt like while you were tracking?
Allison Russell: These songs were recorded in four days. Everything that you are hearing, I sang live with the band. We did it at Sound Emporium Studio A. There's a lovely, big room with glass doors that you can open up. Everyone was in a semi-circle. It was a magical experience. We would gather in the center of the room and work out an arrangement together and then we would record the song. Most of what you are hearing is the second take. That was sort of when it magically coalesced, when everyone was communing and free flowing.
Dan [Knobler] shares my deep conviction that it is not about perfection. It is about capturing the communication in as honest and as true of a way as you can. That has been my approach ever since working with Joe Henry four or five years ago on a record called Real Midnight. So what you are hearing is a community choosing to come together to uplift these songs. I will be grateful for that for the rest of my life, even if no one ever heard the record. That experience of getting to record that way with chosen family. I can't imagine a more healing, supportive environment than I experienced.
This is your first solo record and though you've made many records with groups, I'm wondering if the feeling of picking the songs and the sounds was different for you as a solo artist?
I don't know that I really picked them. I think that the songs just poured out. So much of the sound is my community of artists. I would never dream of telling any of those artists what to play. I trust their ears and I trusted Dan Knobler's ears, who produced the record. And I trusted my own ears too, of course, but really what we did was cast the room with people who we love and trust. What was different is that I'd never worked with Dan before and I trusted him bringing in two of his brothers, Joe Pisapia and Jason Burger to join the family of musical kindred that I've been part of. A lot of the artists who played on the record were artists that I'd met over my many years and different projects. …
And then since I moved to Nashville in 2017, I've been going to hear the McCrary Sisters and loving them. I really got to know them through Yola, because they formed a friendship at a festival in Scotland and I got to know them through her. I'm a huge admirer of them and their work and their harmonies. I reached out to them thinking I wouldn't be able to afford them and they were so generous. They came and sang for way less than they are worth and worked within my budget. I was honored that they came. So it was really a matter of casting the room and then letting people shine the way they do.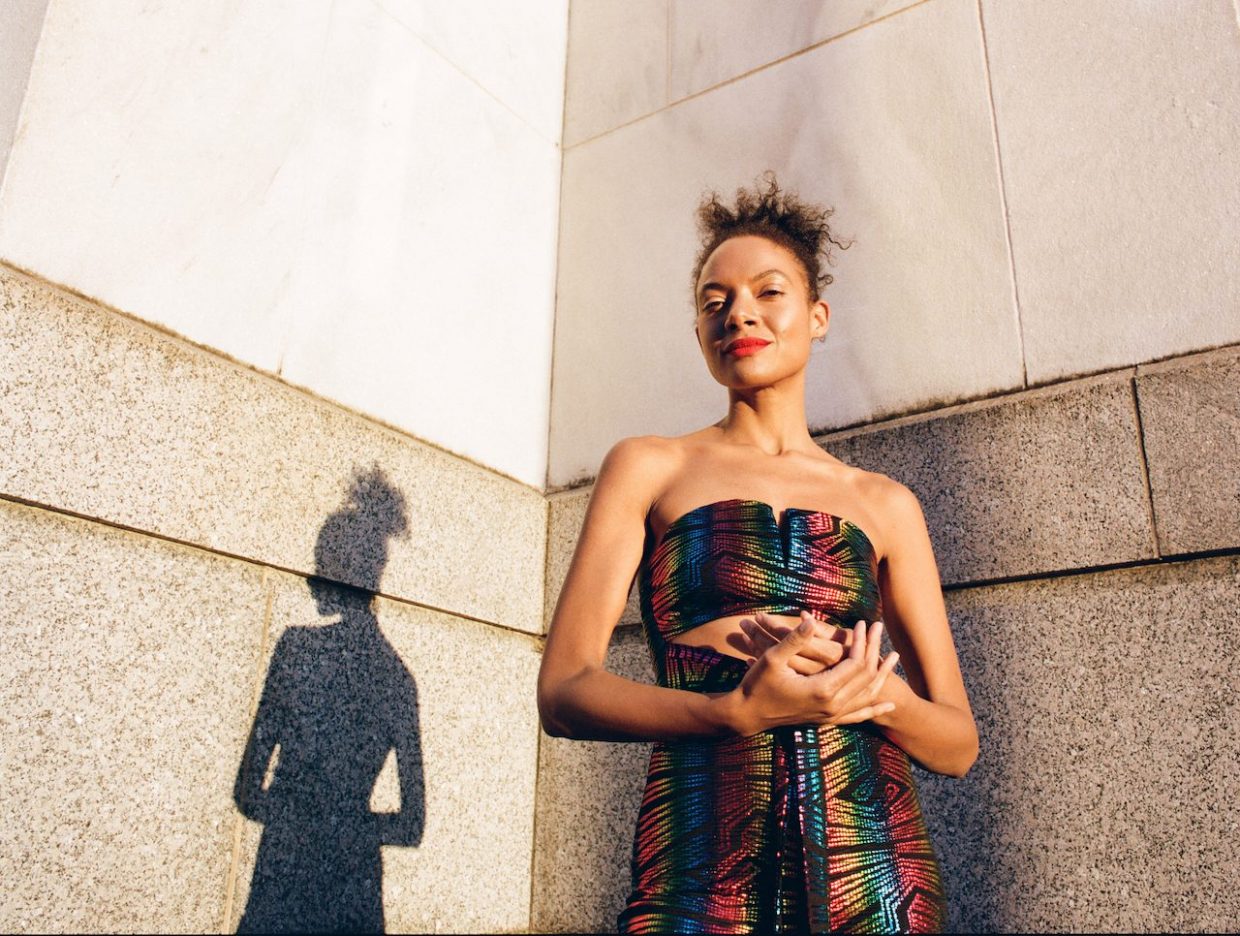 I read your speech from the [2020] Women's March [in Nashville]. It is really gorgeous, thought- and emotion-provoking. In it you mention that you are the hero of your own story which is wildly inspiring and important for us all to remember – that there are some things we can save ourselves from. Can you talk a bit about ways in which you save yourself?
I feel like connection with a loving community is what saves me every day. Art and music save me every day. I've been a book worm my entire life and I can't emphasize enough, I don't think I would have survived my childhood if I hadn't had the escape of literature. Being able to go into other worlds and other imaginings and literally inside of someone else's mind and take refuge and find inspiration and comfort and strength. Disappearing into books was the first kind of way that I learned how to try to be brave. It was reading about brave protagonists and people in situations worse than I could imagine. I got very obsessed in my tweens with reading first person accounts of survival of the Holocaust. It put into context what was happening to me, that if people could survive that, then I could survive what I was experiencing.
Being in a community with people that uplift you and see you and value you and you do the same for them, that is life-changing. I have that with my partner J.T. I have that with my sisters in Our Native Daughters. We wrote a whole record together, uplifting each other and bringing forward the perspective of Black women within the diaspora and within the historical record. Our particular demographic is so often left out of any kind of historical record in any kind of first-person way, with agency and lived experience. That has been a source of great strength and resilience.
And then to connect with my ancestors. To delve into all of the history. With all of the intergenerational trauma and abuse, there is also incredible intergenerational strength and resilience and transcendence. The ability to overcome circumstances I cannot even dream of. My many-times-great-great-grandmother Quasheba survived being enslaved. She survived being ripped away from everything she knew, her family and language and home. She survived the horrible Middle Passage. She survived multiple plantations and having her children taken. If she can survive all that, I can get through this.
Do you remember what prompted you to pick up a banjo for the first time?
I was in a band called Po Girl, that was my first baby band and the woman I started the band with, Trish Klein, played the banjo. She taught me my first few chords and I just kept playing from there. I met Rhiannon Giddens in 2006 at the Vancouver Folk Music Festival and I was so excited to meet another Black woman that played banjo, because I was the only one that I knew. She told me about the Black Banjo Gathering, which I never got to attend. I've met so many dear friends who were a part of that, like Valerie June. All of us in Our Native Daughters play banjo and that has been a deep communion for us.
I think Rhiannon's minstrel banjo is one of the most beautiful sounds I've ever heard. I've adapted my little Americana Goodtime banjo to sound as much like that as I can by adding gut strings and a fiber skin head. I've modified the bridge a bit to give it that deeper resonance. For me the banjo has allowed me to access my songwriting in a different way. I've noticed this over time as I've picked up more instruments. Different songs come through on different instruments and now for me, the banjo has become my primary songwriting instrument.
This album is coming out hopefully at the tail end of the pandemic so I'm guessing some of the songs have not been performed in front of an audience yet. Are there songs you are particularly excited about presenting on stage and on the flip side are there songs you are nervous or trepidatious about presenting to an audience?
Basically none of them. Of course I've done some virtual performances here and there of a couple of them. But they have not been played live. I am always nervous about everything. I'm just a very anxious person most of the time. But where that stops, usually, is on stage, when I get to be in communion with my fellow artists and with the people who have come to listen. That is very much a two-way exchange. The answer is, I'll be nervous about all of it right up until the moment we are playing and then I will be in the happiest place I know.
(Editor's note: Read part one of our Artist of the Month interview with Allison Russell here.)
---
Photo credit: Marc Baptiste (top); Laura E. Partain (in story)