In the fourth episode of the new FX thriller, The Patient, a therapist played by Steve Carell wants to soothe a fellow prisoner while they are being held captive by a serial killer. So he sings this:
"Almost heaven, West Virginia/Blue Ridge Mountains, Shenandoah River/
Life is old there, older than the trees/Younger than the mountains, growin' like a breeze."
The song is "Take Me Home, Country Roads" by John Denver.
The choice makes sense. His music is timeless, earnest, comforting and certainly underrated by critics during his lifetime. These are qualities that made Denver, our BGS Artist of the Month for October, one of the most successful stars of the 1970s and also a bit of an outlier in popular culture.
"I've been a fan of John Denver since my very beginning love of music," said Jason Ringenberg of Jason & the Scorchers, a country rock band as hip in the 1980s as Denver wasn't. "John Denver's greatest hits on 8-track was the first recorded music that I purchased with my own money."
The Scorchers even performed "Take Me Home, Country Roads."
"It was sort of a joke for the other guys, but I was serious," Ringenberg said. "In fact, record companies and publicists and managers told me I shouldn't talk about John Denver in interviews as an influence." He did so anyway.
This year, the 50th anniversary of the Rocky Mountain High album is a good opportunity to reassess the legacy of Denver, who died in 1997 at 53 years old. The album has been reissued by Windstar Records on blue vinyl to mark the occasion.
Released on September 15, 1972, Rocky Mountain High was Denver's first Top 10 album. The title song was written while Denver was camping in the Rocky Mountains during the Perseid Meteor Shower. It was declared the second state song of Colorado in 2007. The title cut is the only hit from the album, but half a century later, it's more than worth a listen. Besides leading off with one of Denver's best-known hits, it features thoughtful interpretations of songs by The Beatles ("Mother Nature's Son") and John Prine ("Paradise") and concludes with "Season Suite," a stellar five-part composition about nature, Denver's favorite topic.
"I have been looking up video of John talking about the Rocky Mountain High album," said Amy Abrams of 7S Management, the company that oversees Denver's entertainment career for his estate. Denver was "a really curious, thoughtful person who had a lot of heavy issues on his mind and really wanted to see good in the world," Abrams said. She pointed out that "Prisoners," a Denver song on the Rocky Mountain High album, was about prisoners of war during the Vietnam War when it was a controversial conversation to be having.
"There's John on the Johnny Carson show talking about his anti-war status," she said.
Denver was a folk singer who took that genre to a much larger audience. Early in his career in 1965, he replaced Chad Mitchell in the Chad Mitchell Trio — later called Denver, Boise and Johnson — folkies known for protest songs like "The John Birch Society." He then placed one of his earliest compositions, "Leaving on a Jet Plane," with celebrated folk trio Peter, Paul & Mary.
Denver was also a skilled 12-string guitarist who played Yamaha custom L-53 steel-string acoustic guitars on many television and concert performances. He presented a "cheerful and optimistic" persona, Abrams said. "That was not perceived as cool," she added.
How uncool? How about this? Denver, a socially conscious artist about the environment, hunger, war and other issues well before it was commonplace, was turned away when he asked to take part in the "We Are the World" benefit recording in 1985.
"That really did hurt John Denver," said Chris Nole, a keyboard player who toured with Denver in the latter part of his career. "Some of those flavors of the year (on 'We Are the World') had moved on from guys like John. Little did they know he was going to be around for a while and had a lot to offer."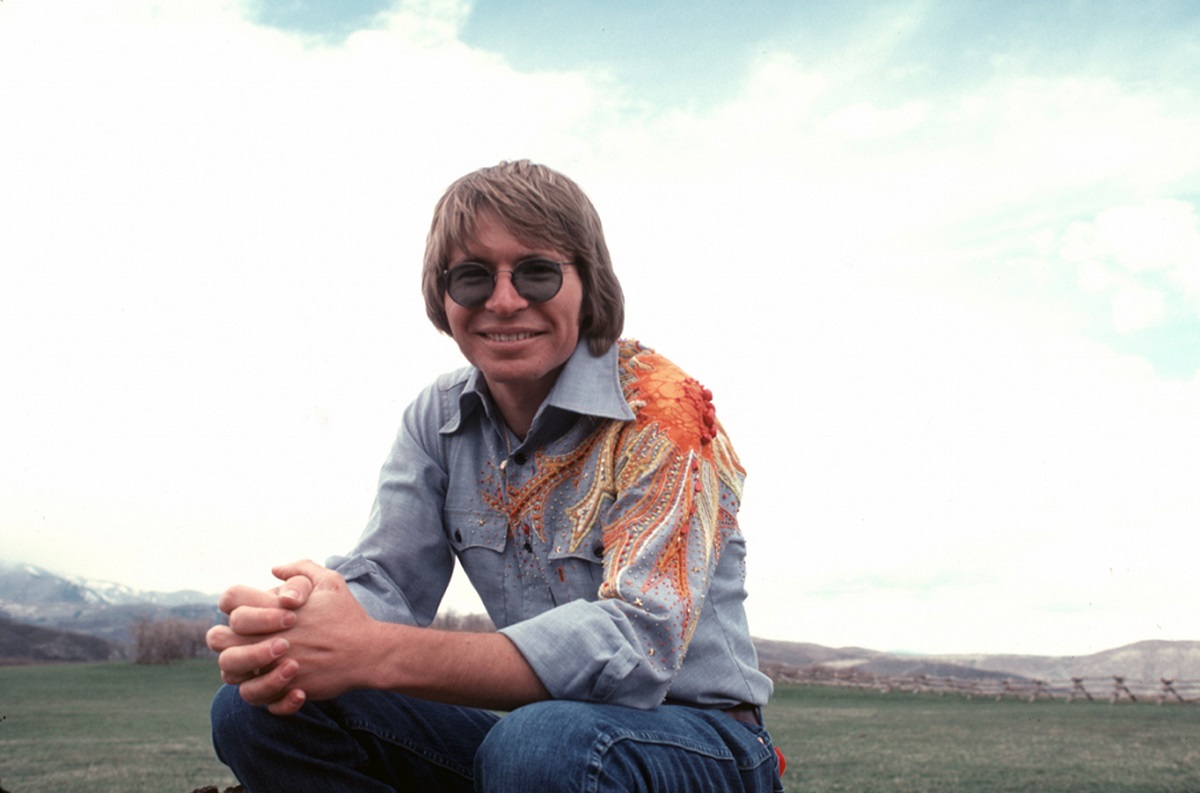 Another example: When Roy Orbison died in 1988, Denver asked musician Jim Horn, who played with both Denver and the Traveling Wilburys, to inquire about replacing Orbison in the supergroup, which had George Harrison, Bob Dylan, Tom Petty and Jeff Lynne of Electric Light Orchestra as members.
"I mentioned it to (Harrison), but their style of playing and singing was totally different," said Horn, who toured and recorded with Denver for 18 years. Harrison said he would think about it, but the call never came.
Instead, Denver did projects like a Christmas album with The Muppets. He appeared in network television specials doing goofy skits and was known for his "Far out!" catchphrase. He also guest-hosted The Tonight Show several times and did a successful movie with George Burns, Oh God!, that further spread the dorky image.
"When he was going through that 'Far out!" phase, I think he was trying to do what management wanted him to do," said Stephanie Horn, Jim Horn's wife and a friend of Denver. "They were trying to get movies and TV shows and so forth. I think that was not really him. He was doing a bit. But he got to the point that it constantly stuck with him."
The focus on television was partly a path around U.S. radio programmers, who resisted playing Denver's records for a time after his 1971 breakout hit "Take Me Home, Country Roads." That strategy sustained his visibility at a time when his music had fallen out of favor. In May, Lyle Lovett told Forbes, "To hear John Denver play, to see John Denver on his television specials in my high school years, stand on national TV and play a song with just his guitar, and for it to sound complete and beautiful and emotional, that was important to me."
However, Denver became a punch line to rock 'n' rollers. Denny Laine of Wings took a shot at him on the Wings Over America live album and Denver was one of the victims of Pete Townshend, famous for withering interviews.
"Just because you're happy, it doesn't mean you become John Denver," Townsend said in an interview with Rolling Stone published in 1982. "If you're unlucky enough to be born John Denver, there's not much you can do, really."
Sometimes lost in all of this was his commitment and skill as a vocalist, guitarist, performer and songwriter. His fans knew, and helped him earn seven multiplatinum, 13 platinum and 20 gold albums. As a writer alone or in collaboration, Denver wrote a string of classics: "Annie's Song," "Leaving On a Jet Plane," "Sunshine On My Shoulders," "Back Home Again," "Take Me Home, Country Roads" (written with Bill Danoff and Taffy Nivert), and "Rocky Mountain High" (written with Mike Taylor).
A song that probably didn't get enough attention from the Rocky Mountain High album is "For Baby (For Bobbie)," Ringenberg said. The song was first performed by the Chad Mitchell Trio when Denver was a member.
"That could be a song to your lover or it could be a song for your child," Ringenberg said. "It could be about God."
Ringenberg said he ranks Rocky Mountain High as Denver's second-best album, behind Windsong (1975), which had a hit single inspired by ocean explorer Jacques Cousteau, "Calypso." Back Home Again (1974) is a close third, in his estimation.
"There is a whole plethora of other records, but those three were just brilliant pieces of work," he said. "Anyone that doesn't hear that, they're just letting their own prejudices get in the way. It's fantastic music, really beautiful."
Nole, Denver's keyboard player, said, "He was a gentle man coming from the folk scene. He carved out his own genre. There's folk artists and there's pop artists, but is there another pop-folk artist?"
The Wildlife Concert, a live album and television special in 1995, was a turning point, Nole believes. The show featured a more mature and nuanced vocalist and performer. Denver, whose tenor voice had deepened slightly and gotten better with age, had also ditched his trademark granny glasses and boyish haircut.
"With The Wildlife Concert, he was starting to be recognized for the American icon that he was," Nole said. "He was feeling like there was a future again."
Denver was on the verge of a career resurgence when he died, Nole believes. An experienced pilot, Denver crashed his small plane into Monterey Bay near Pacific Grove, California, on Oct. 12, 1997. The cause may have been a mishap when he attempted to change fuel tanks.
Who knows what music he might have made with two or three more decades to work with? That wasn't to be, but Denver's talent and especially his songs may have finally outlived the image.
"Those melodies hold up," Nole said. "They're beautiful and they're ingrained in our psyche. … John had God-given talent and it can't be explained.
"John was a miracle."
---
Photos Courtesy of the John Denver Estate