The only place I would ever call home, outside of the Lone Star State, would be Tennessee. Sure, one is in the South and has the best fried green tomatoes and hot chicken. The other is in the West and has breakfast burritos and endless amounts of Topo Chico (if you don't know, now you do), but there is definitely a common thread between these two states when it comes down to the people, music, and style.
Being the clothing junkie that I am, one of my style connections between Texas and Tennessee is the love of hats and boots. (We will save boots for another day.) Much like a graphic tee, a hat can tell you a lot about a person without spelling it out. With the switch of a hat, you can take your look from Doll to Outlaw, and vice versa. (Speaking of Outlaws … any fellow hat lovers crushing on the Waylon-inspired collaboration between Stetson and Midnight Rider? I can't wait to get my hands on the Lash Stetson.) That's why I never leave home without one on my head, in my car, or stuffed in a bag.
One of my most-favorite style secrets is my hats. It's especially great if you are a traveler, like me. You would be surprised at how different your look will change based on a few items. When I pack, I am often limited to one bag so I have to be mindful of what I pack. This isn't such a bad thing — who wants to lug around a ton of stuff anyway? In my bag I put my favorite hat, a pair of boots to compliment the hat, one pair of denim, a jacket (denim or leather, depending on season), and I fill the rest with various top options.
Amanda Shires is one of my favorite people to travel with and she happens to have a killer hat collection. Also from Texas, she's a lover of quality hats like the Stetson, and is always introducing me to new hat makers and designers. When I met up with Amanda a couple of weeks ago, she was rocking an awesome, wide-brimmed hat from White's Mercantile. What really set the hat apart for me was the thin gold metal hatband. Needless to say, this lead to a fun afternoon of trying on the Mercantile's great selection of hats. The two beautiful hats shown in the photos are James (brown) by Janessa Leone and the Floppy Brim Fedora by Rag and Bone (black). Amanda wears them with some of her favorite Midnight Rider t-shirts.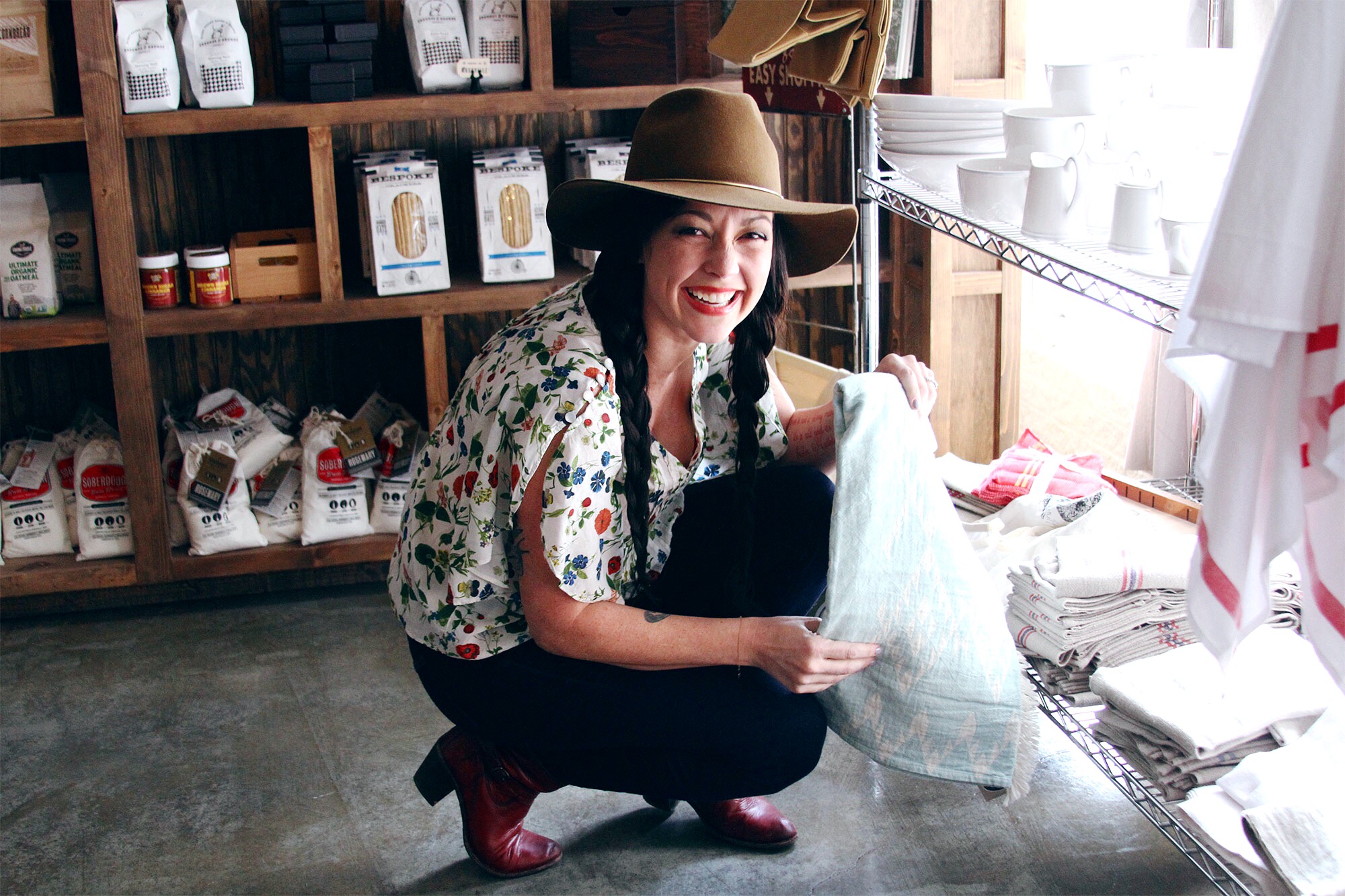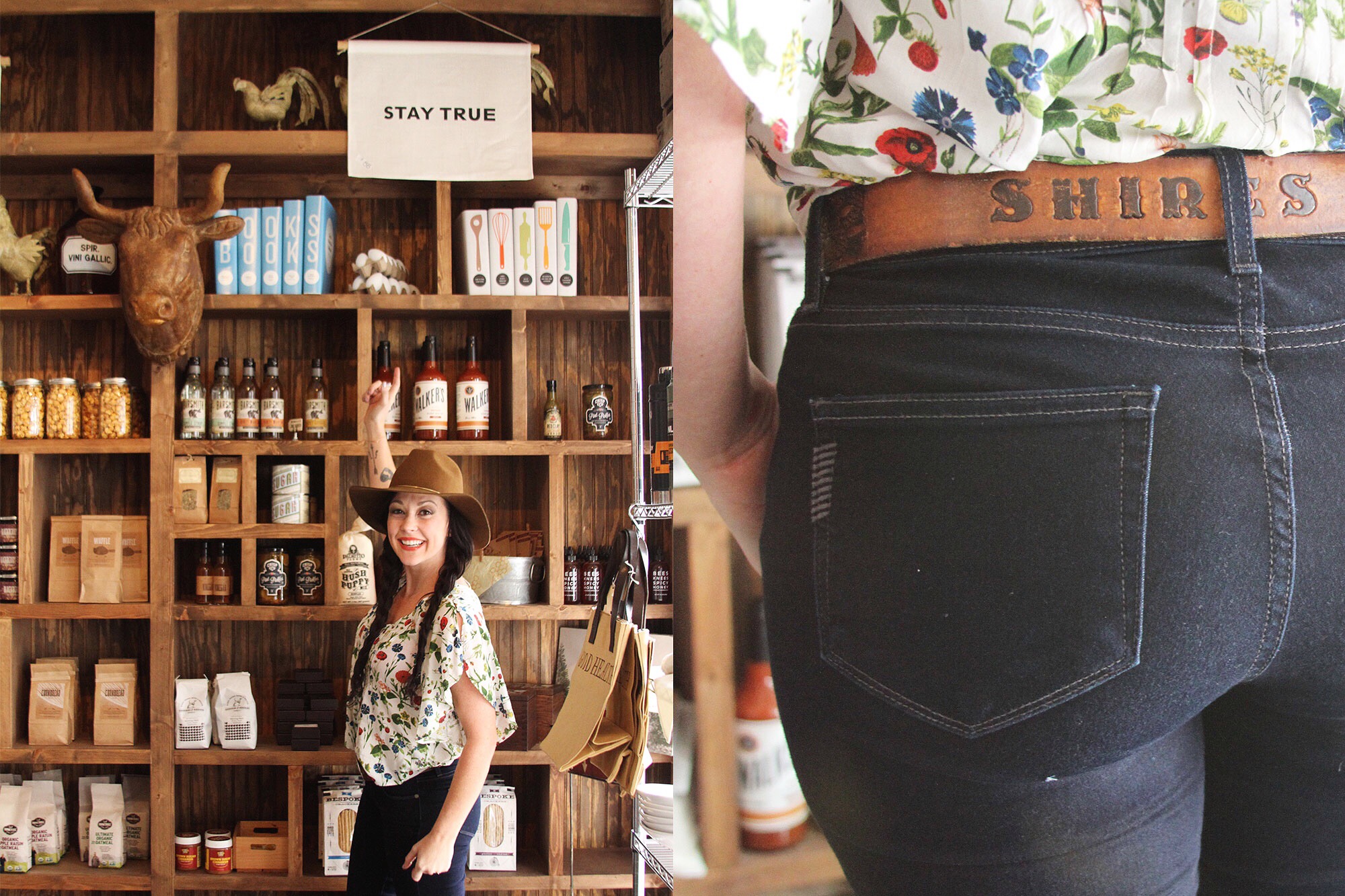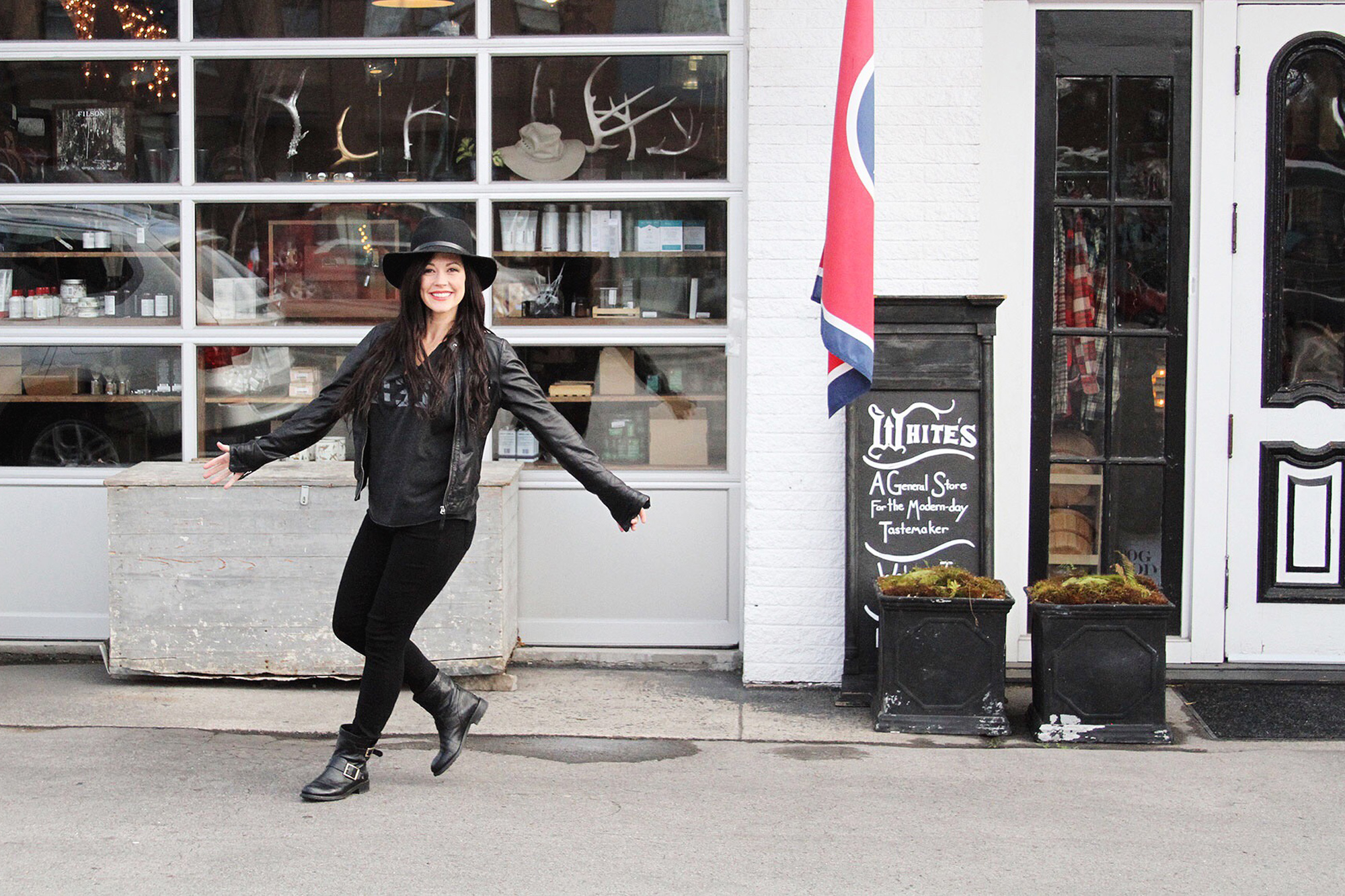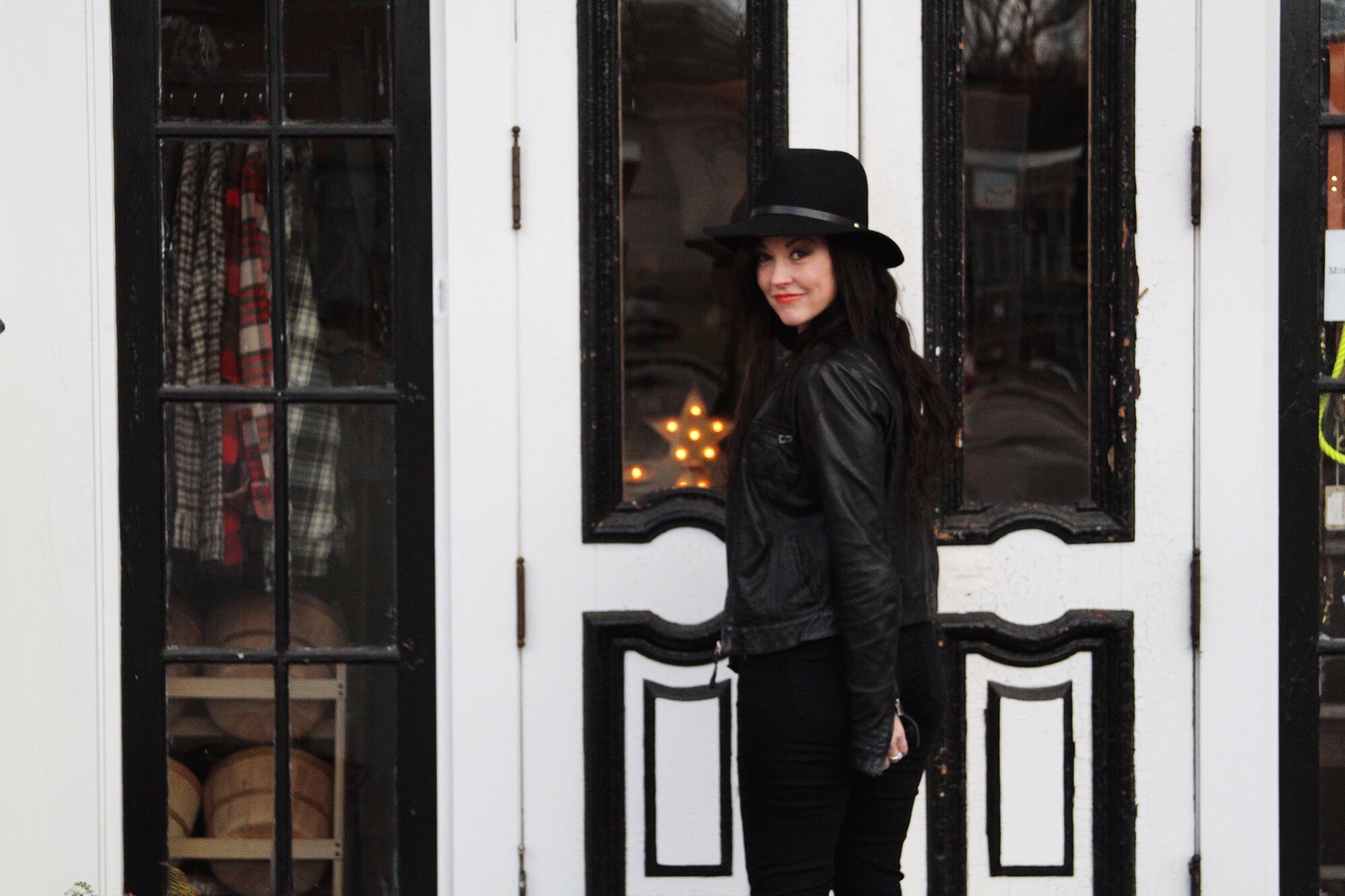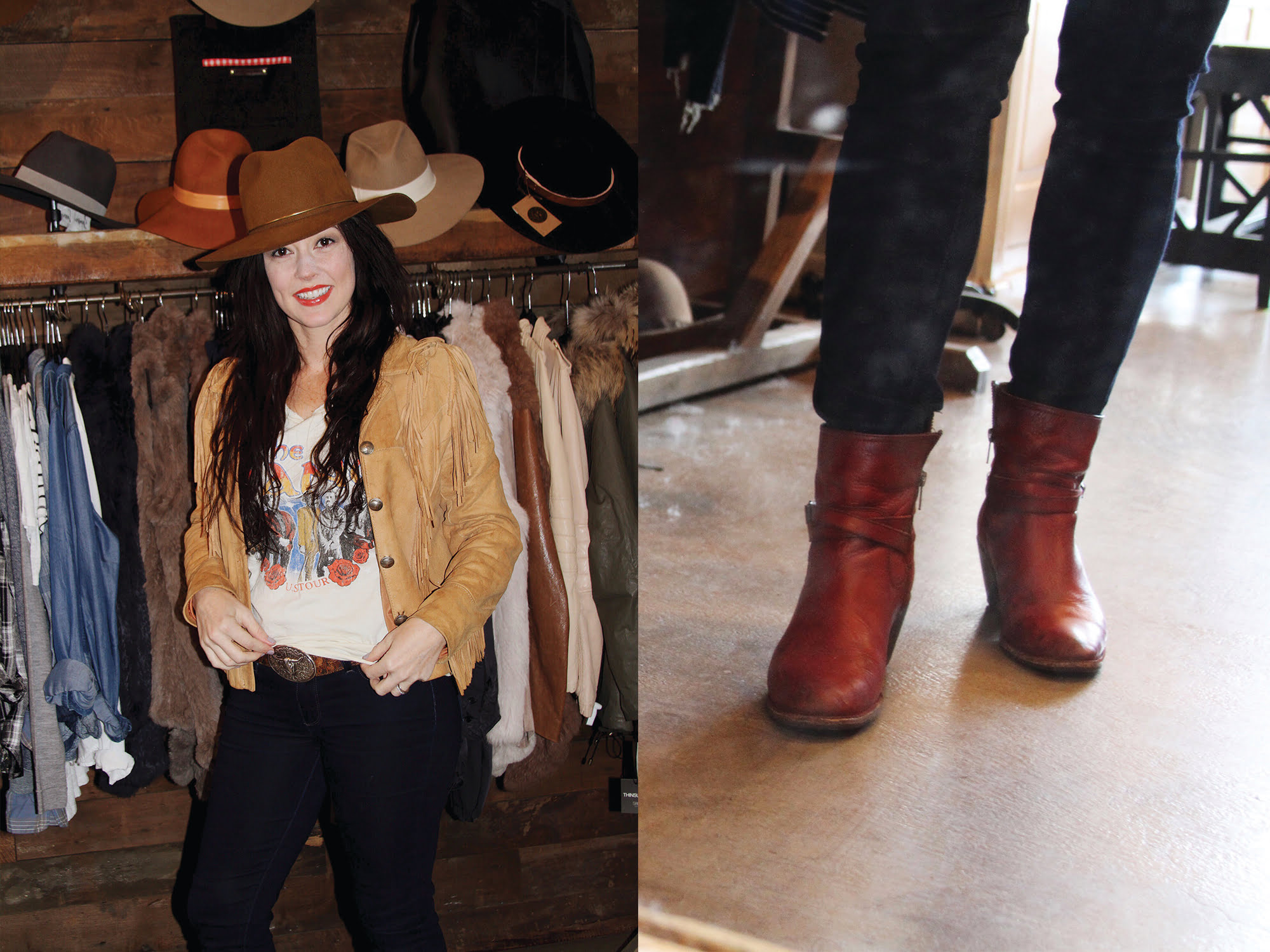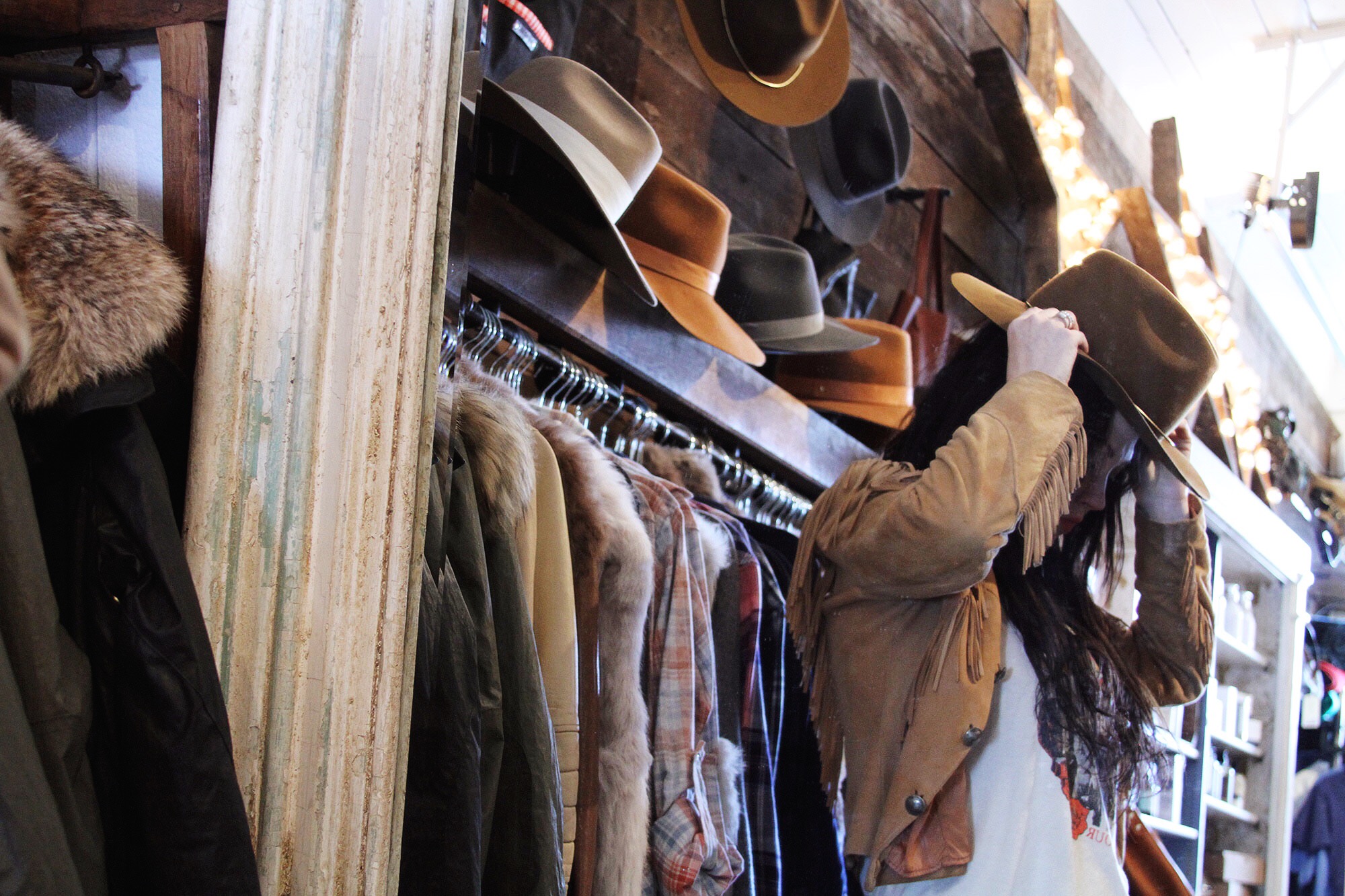 Grab your best friend and go try on some fun hats. Pick something you wouldn't normally go for. Maybe that means a larger brim or brown versus black. I promise you'll walk away with a big smile and rocking a new style. I'm interested to know where you are finding your awesome hats. Let us know!