After a dozen years of success, Dailey & Vincent are currently in a period of transition. Building on the popularity of The Dailey & Vincent TV Show on RFD-TV, their next album will be the first straight-up country record they've ever done – following up last year's holiday album, The Sounds of Christmas, which provides the playlist for The Joys of Christmas Tour happening now through December 15.
In the second portion of our interview with BGS Artist of the Month, Dailey & Vincent, we catch up with Darrin Vincent.
(Editor's Note: Read our BGS interview with Jamie Dailey.)
BGS: How does the musical division of labor work with you two?
Vincent: We collaborate together on pretty much everything, looking for songs and arranging and producing. But this country album, I don't think we'll do that the same because we'll have an outside producer [Kyle Lehning] for the first time. It will be different to be just artists this time, throwing ideas over to him. It's exciting and also scary to let go of complete control, and it will be interesting to see how this goes, to let someone else drive the bus.
We prayed on it, that we'd be led to the right person who has the same vision, and it seems like he does. You have to have faith and move on it. If it does not do well, OK, we'll go back to what we did before. For now, it's kind of fun to not have quite so much to deal with because we've got plenty on our plate with the TV show.
How close are you and Jamie offstage?
We live too far apart to really hang out, but I love him like a brother. Yes, we're business partners, but if either of us is hurt or needs prayer, we're there. Both of us know that if either of us needs anything, night or day, just call. We're very close, but we also have to have space away from each other just like any other family. He's a good man and I love what he stands for, even if we don't see eye-to-eye 100 percent of the time.
Before Dailey & Vincent, you played in Ricky Skaggs' band. What did you learn from him about running your own band?
Quite a lot about what to do, and also what not to do. But a lot more about good things to do, like rehearse in a nice facility, go first class, don't cut corners. It drove home the importance of creating records that will last. When you're recording, do it right the first time and not because you want to be friendly with someone or promised something to this or that person.
We've all been there before, cutting corners because you don't have the money or getting some friend to play on something even though they might not be as good as Stuart Duncan and you don't want to hurt anybody's feelings. But you have to do what you feel the song needs and don't back off, whatever other people think. Keep the integrity of music to the highest possible standard because once you put it on a CD, it's forever and never goes away. Get whoever best fits the song.
Do you ever miss just being a hired hand?
Oh yeah. I'd show up, do my part and go home. Today, we've got 20-some people who rely on everything we do. It's as simple as eating healthy, because these people all rely on our incomes to pay the bills, their mortgages, support their families. It's a lot of responsibility and it takes a toll.
Whenever we have to fire a musician or a bus driver, it really bothers me. I'm emotional anyway, but I'll cry about it when it happens, worry about people. It crushes my soul and we both take it to heart. Being an owner, there's always a family tree behind it all where a ton of people are relying on your health and business to make sure we've all got jobs. There's so much to it. Playing onstage is the fun part.
What do you think of the state of bluegrass nowadays?
It seems that bands like the Infamous Stringdusters and Old Crow Medicine Show are more popular and lucrative than the genre and structure of the basic bluegrass festival. A lot of the older folks are dying off, unfortunately, along with the festivals with the camping and the jamming and all the things that go with it.
I think the five-piece bluegrass band will survive, but the bluegrass scene seems to be getting smaller and smaller. As a promoter of our festivals and cruises, I see acts with very high standards that do a great job performing bluegrass. I also see acts with bigger egos than they need to have, which is just bad, gives a black eye to the whole bluegrass scene. I'm just talking for me, what I see.
Is it hard to find time to practice, play and write music?
Unfortunately the business side keeps me really busy. But at home, I do have the guitar out all the time. It's by the bed and I take it into the mobile office where I do business stuff. I have to play every day just to keep the motor skills going. I love to hear different things out of the guitar. I get depressed, get happy, and music soothes my soul. So does prayer, of course. I enjoy playing. Not just trying to get better for the show but it's something that satisfies me and what I need that time of my day.
What are some artists you like that might surprise people?
I love Michael Bublé, Harry Connick, Chicago. I think Metallica is amazing. Now I've never heard them sing a gospel song and they'll have some things to deal with at the end times of their lives. But they've got great harmonies, triple guitars and the musicianship is incredible. Iron Maiden is another, even though they have "666" painted on their 747 and I don't like their lyrics. But they're very talented people.
There's even this group from Russia that's as devil-worshiping as you can get, but they have a unique sound. I can't even say their name, but the art value and production of their show is amazing. I'm not trying to give the devil any credit, but I like lots of music for the art value.
It's a common bond through musicians, taking the stage and communicating with people. I love to watch different artists no matter the genre, how they're communicating whether they're kids or older. Mike Snider has just incredible communication with the audience. I sit and cry watching him, it's so funny, but so simple. The knack and ability to do that is amazing and not everybody can. Jamie's great at it, too. A lot of bands have no charisma whatsoever. They play great and sing OK, but there's no charisma for the audience and it just dies. There's an art to that.
Which of your many awards are you most proud of?
By far, becoming a member of the Grand Ole Opry. I've been blessed to win five Grammys, which were enormous milestones in my life. They were the biggest thing I'd done, until the Opry. It's very nice out at Opryland, which is cool with a lot of history. But the ultimate is going back to the Ryman and memories of Ernest Tubb, Patsy Cline, Hank Williams, standing in the same place Elvis Presley stood. Just the history of all the people who walked through there and paved the road to where country is today, that's overwhelming and humbling.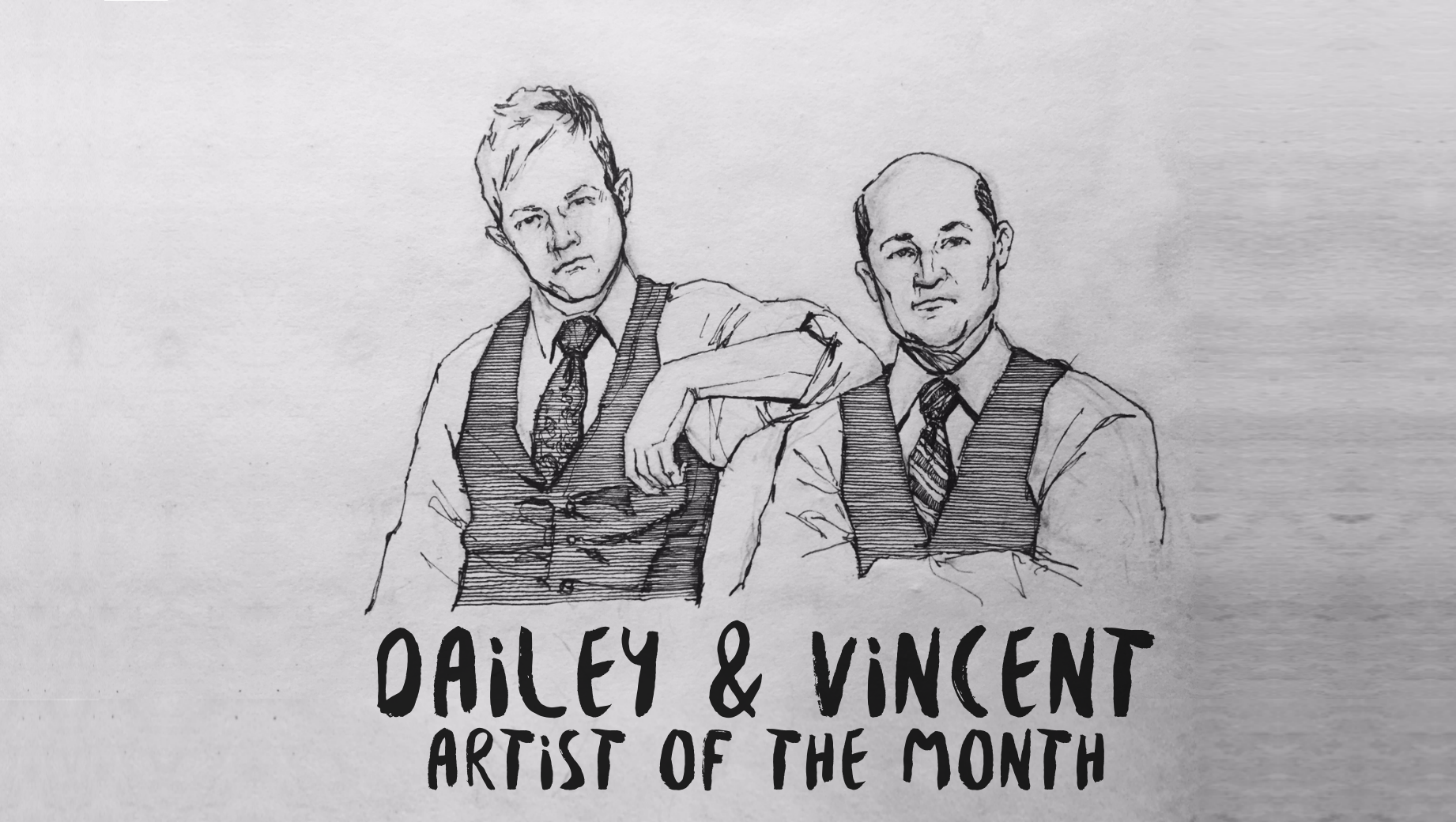 ---
Illustration: Zachary Johnson
Photo: Josh Daubin