Dailey & Vincent, the Nashville-based band led by Jamie Dailey and Darrin Vincent, is among the most honored acts in all of bluegrass. They've won multiple IBMA and SPBGMA Awards, had all nine of their records crack Top 10 on Billboard's bluegrass albums chart and, since 2016, they've been full-fledged members of the Grand Ole Opry.
Their newest release is 2018's The Sounds of Christmas, which they'll be supporting on tour this month. As our December Artist of the Month, BGS caught up with each frontman separately before they hit the road, starting with Jamie Dailey.
(Editor's Note: Read our interview with Darrin Vincent.)
BGS: Where do you think The Sounds of Christmas ranks in your catalog?
Dailey: Well, it was something seeing it between Michael Bublé and Pentatonix in the Top 10 of the holiday chart, and it stayed up there for several weeks. It really is just about my favorite of all the records we've ever done – just the quality of the vocals. It's bragging, I guess, but it's the best-sounding vocals we've ever recorded, for sure.
I am of course a lover of Christmas music, and also Christmas. I grew up in a very modest family that couldn't afford a lot, but we always put up a tree and had Christmas lights all over the property. Mom still cooks a big traditional American family Christmas meal. You'd think my mom would be used to it by now, but I like to sneak into her kitchen, highjack her laptop and put something crazy on Facebook. That's always fun. One time a couple of Christmases ago, her preacher was calling within 10 minutes to ask if she was OK. I could hear her: "WHAT?! Jamie, I am gonna KILL you!"
It's time for another record, what's the story on the next one?
We just signed our first country music deal, with BMG, to do a country album. We've never done one so we're very excited about that. We've said from day one that we never wanted to be boxed in and we wanted to write and play and sing and record whatever we wanted. We're working with Keith Stegall, who has produced Zac Brown, Alan Jackson, and a whole bunch of others. We just signed a new TV deal, too, to do a more mainstream TV show than what's been on RFD all these years.
Out of all the awards you've won, which one means the most to you?
Hands down for both of us, joining the first family of country music in the Grand Ole Opry. It's only 200-some members and 84 of us still living, so it's very special to be part of that family. We work the Opry six to nine times a month between tour dates, which makes us busy, but we're happy to be there. It's always a joy. Hard to explain the feeling you get when you're there.
Before Dailey & Vincent, you spent almost a decade in Doyle Lawson's band. What's the most valuable thing you learned from him?
How to be a constant road professional, and how to be more consistent onstage and not just listen to yourself, but to your fellow bandmates to make up a well-oiled unit. He's a good man. The lessons were priceless. And if you've ever led a group, you also learn things you don't want to do. As leaders, we all run across those times when you're trying something that doesn't work.
You did the IBMA keynote speech last year, on "Branding Bluegrass." What do you think that is?
We live in the most interdependent age in history. Everyone has the ability to reach more people than ever before. We all have to figure out ways to become more involved. I'd tell young musicians to stay absolutely focused and follow your heart. Record labels and managers are right about a lot, but not always about everything. So don't allow yourself to be led down a road you don't want to be on. Be persistent and aware, and learn as much as you can to stay up with what's going on.
The Dailey & Vincent brand is bigger than just bluegrass, which we make no bones about. We're gospel and country as well as bluegrass, and we're happy to do all of that. You can tell from the TV show and the Opry, we've tried to diversify our craft to get into buildings we would and could not have before. We've been blessed to perform at Carnegie Hall three years in a row, which would not have happened if we were doing only bluegrass.
What do you tell people who want to go into the music business?
The business is changing constantly, so you have to stay on top of that. Living in this interdependent world, it's like there are a lot more nets than walls and you can reach a lot more people. We're artists, so let's make music, let those who like it find it and cater to them.
Some years ago, a lot of bluegrass festivals were kind of stagnating without a lot of growth. So we decided to pull back and go into more venues on our own to draw our own crowds and grow that way rather than getting beat over the head for not fitting some narrow mold. We did not want to be in that box, so that's some of the changes we've made the last eight years — out of 12 going on 13. That's what we've done and why we've done it, and it's had tremendous impact on our career and vision.
Who among your peers do you admire and enjoy?
I love Keith Urban, what a good guy and a great musician and singer. Very creative. I love Norah Jones and Adele, too. The music I listen to ranges all over. Sinatra and Tony Bennett, too. I love orchestras and symphonies, and go to [the symphony] in Nashville when I can, and it's what I listen to when I'm reading. I love going back to Guns N' Roses and Journey as well as Conway Twitty. It's a broad list.
You participated in some diplomatic missions to Germany and Switzerland a bit more than a decade ago. How did that happen?
It was terrifying in some aspects, but I learned a lot from my dear friend now passed, U.S. Ambassador Faith Ryan Whittlesey. We met at Yeehaw Junction, a bluegrass festival in Florida, when her daughter took her. I was with Doyle at that time, 23 or 24 years old, and I'd been praying for the Lord to use me to help my country because I regretted not joining the military.
So we do this show and her daughter came up afterward to say she wanted to meet me. Sure. "Hi, Jamie, I'm former Ambassador to Switzerland, on the U.N. Security Council." My eyes are getting bigger and bigger. "I need you to travel with me to do some diplomatic work. Use your country bumpkin charm, sing a song here and there, and engage with foreign and business leaders." I almost passed out.
But she called the following Monday morning and I started flying to D.C. and New York every few months to learn table etiquette, receiving-line protocol and things like that. She was stern and very, very formal. But after she saw how stupid I can act, I got to know her enough to break into her humorous side. I started traveling with her to Switzerland and Germany to participate in some things, which was a wonderful experience I'll cherish the rest of my life.
Do you have any interest in going into politics someday yourself?
At one time, maybe so. But the more I see of what goes on, especially these days, not so much. I believe I can be more effective where I am in my career than in political office, where you have to deal with incoming fire and problems that weigh you down and keep you from doing things. But I can move in and help without having to worry about the politics and trash that goes on now.
I've been asked, but no. Maybe later in life, if a president I can believe in strongly wins and I get involved, maybe I'd consider being Ambassador to another country for a few years. But who knows. There's a lot to it, and a lot can happen. I may end up dying from too much chocolate.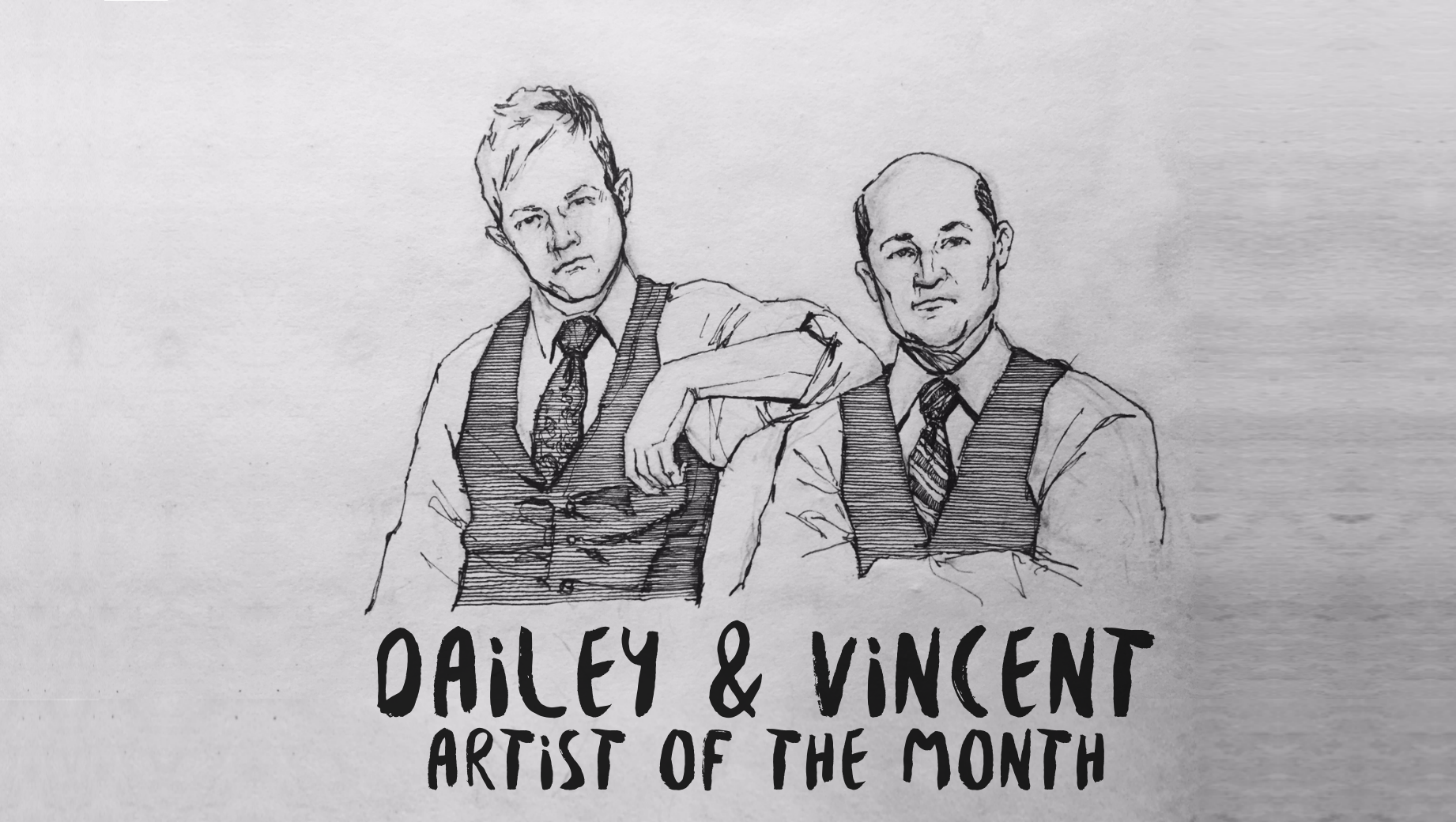 ---
Illustration: Zachary Johnson
Photo: Erick Anderson