Welcome to Gig Bag, a BGS feature that peeks into the touring essentials of some of our favorite artists. This time around, Mike Farris details the items he always has nearby when out on the road.
Nacho Libré pen: How do you follow up a mega hit movie like Napoleon Dynamite? You go and make the greatest cinema classic of all time – Nacho Libré. This pen magically made its way to me in 2007 and I cannot live life without it. I refuse. It even has a little button I can push and it gives me little sample lines from Nacho, like, "I was wondering if you'd like to join me this night for some toast." When that battery dies, exile me to a remote island cave in the middle of the Aegean…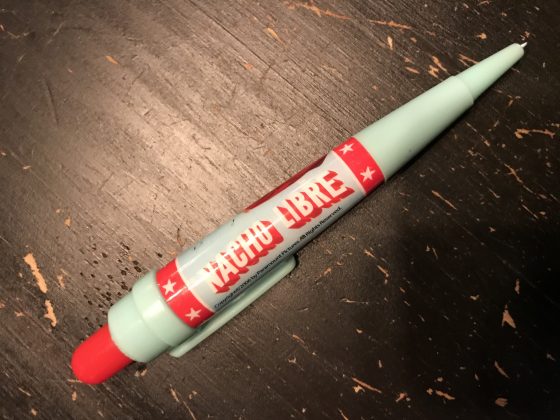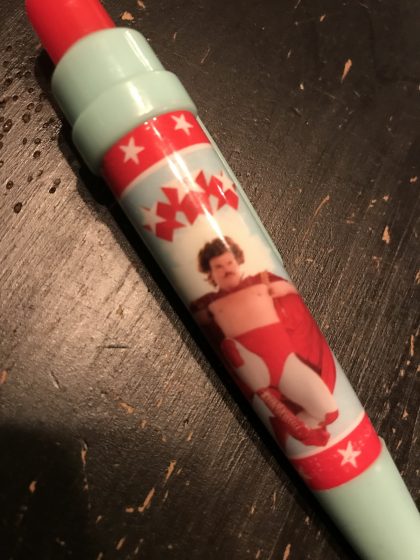 ---
Moleskin Notebook: David Youngsen, proprietor of The Pitchfork Social, a private concert series held on beautiful Salt Spring Island, British Columbia, gave me this notebook a year or two ago and it's become a songbook for me. The shapings of all the songs on Silver & Stone are in here. And of course, any musician/artist can appreciate the Guy Clark quote on the cover…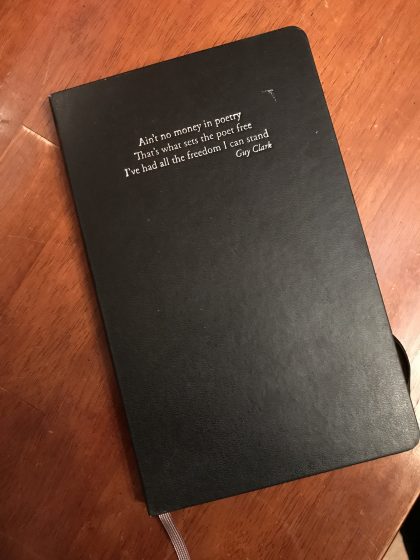 ---
Chicken Liver Shake: You can make music with anything! This fine shaker was fashioned from a former dog snack container and some rice. Just add generous amounts of shake to your pleasin'! I went ahead and added instructions with a sharpie, no extra charge.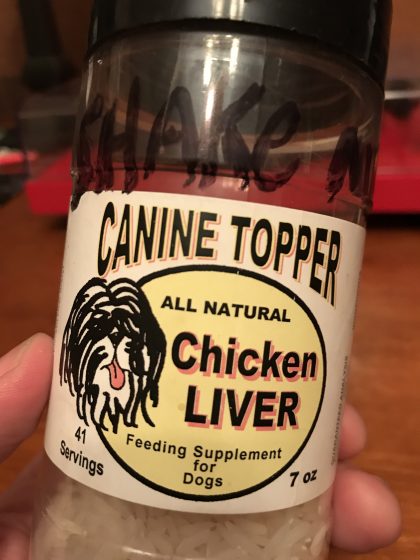 ---
Spoons: So, I came across this YouTube video of a couple playing on the streets. The girl was playing the hell outta some spoons and I immediately recognized them as the couple I see all the time in Asheville. She inspired me to go pick up some spoons for myself. These are kinda cheater spoons I guess. Beginner spoons perhaps. *Disclaimer – As of this writing, I have not taken the spoons on the road, but am encouraged to do so now, because of this little exercise. Thanks Bluegrass Situation!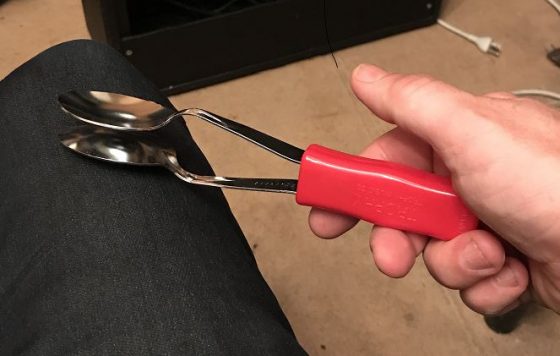 ---
BOSE stereo: Jams…..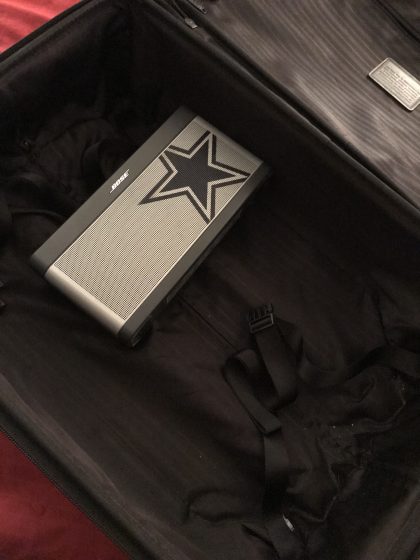 ---
Clif Bars: I started exercising in February. My wife had gotten me a gym membership for my birthday. I was mad that I had gotten a gym membership for my birthday, but the message was clear, after my Cortez-like rampage through the holiday season assortment of Southern culinary delights. I found myself way over the accepted weight limit of an aspiring rock-n-roll sanger! Nowadays, I'm eating healthier, which means no (or fewer) late night meals on the road, so I keep Clif bars on hand for after-show snacks.
Clif bars have actually been on my rider for years, but before the diet, I only ever used them to make fake dog turds. Strategically placed backstage or somewhere on the stage can really, seriously, freak out the local crew, or anyone not privy to how incredibly real a Clif bar fake dog turd can be. I fear this has just become the "Gag Bag"…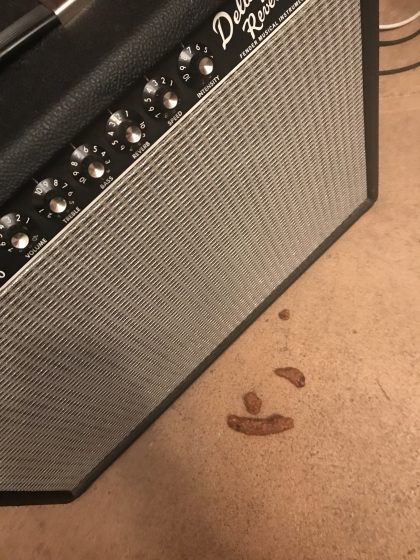 ---
Photo of Mike Farris by Sebastian Smith