For the fourth year in a row, Doug and Telisha Williams will host the Wild Ponies Kentucky Bourbon Trail Ride on July 21-23, 2017. The trail ride is a bourbon-infused, musically inspired fan adventure through the bluegrass hills of Kentucky.
It's a place where great music and the best bourbon come together. That sip … a moment that can take you from the sweet spice of amber goodness on your lips to the hands that planted and harvested the corn. Wild Ponies' music transports in the same way. Sometimes you're not even aware: You're just listening and connecting to your own experiences through a song of universal truth made apparent through the telling of a specific story. So, yeah, you're likely to leave the bourbon tasting room and a Wild Ponies' show with the same feeling of being deeply connected and satisfied. Imagine combining the two in fun-filled weekend touring the Kentucky countryside, filled with horse farms, rolling bluegrass hills, and the world's best bourbon distilleries.
The weekend consists of cocktail parties, concerts, jam circles (BYOBanjo?), great food, distillery tours, and a fair amount of product tastings. Participants leave the weekend pleasantly exhausted with more friends than they came with and an inspired love for the folk-art traditions of distillation and music … and, maybe, with a slight hangover.
We asked Telisha to tell us a little bit about the trip and give us some expert tips on a few of their favorite bourbons and distilleries.
Distillery: Angel's Envy
Whiskey Sampled: Angel's Envy Rye finished in a rum barrel
Neat or Iced: Either way is beautiful
Bottle Design: Sleek and sexy, reminiscent of angel's wings.
What We Love about This Whiskey or Tour: I don't typically fancy myself a rye fan because it's a bit bitey for me. The rum barrel finishing smooths away any of the harsh, leaving a caramel candy and vanilla spice cherry wood bloom with each sip.
Effects on Songwriting and Other Meaningful Magic: This is the kind of whiskey that you share with friends. Sure, you waffle between hoarding every drop for yourself and shouting its glory from the mountaintops, but this is something to be shared and discussed amongst a circle of close friends. If you find yourself with a bottle of this stuff, it's your responsibility to let your buddies try it.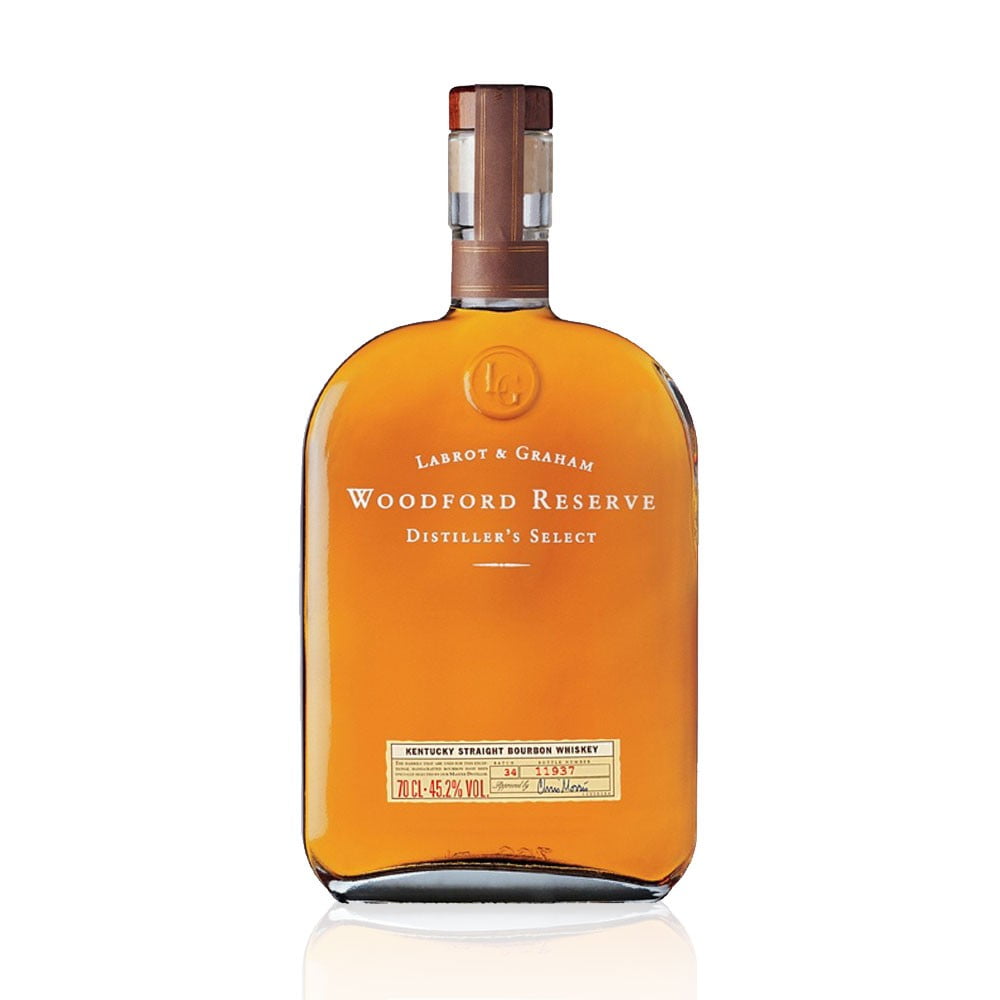 Distillery: Woodford Reserve
Whiskey Sampled: Kentucky Straight Bourbon
Neat or Iced: I prefer this over a large ice cube. The flavors are more open and exposed over ice.
Bottle Design: Sturdy and professional. This bottle says that shirt and shoes are required when sipping this level of bourbon.
What We Love about This Whiskey or Tour: The Woodford Reserve Campus is one of the loveliest along the Kentucky Bourbon Trail. Imagine picturesque stone buildings planted along rolling green hills dotted by grazing thoroughbreds and you'll have the idea. This is the vision that bluegrass bourbon dreams are made of.
Effects on Songwriting and Other Meaningful Magic: We have a song called "Learning to Drink Whiskey," and the first verse describes the first shot burning like the memories of a lost love, the second shot being easier, though the love is still missed, and the third shot makes everything a-okay. During our first Woodford Reserve tour, without prompting, our guide explained that we were actually pretty close to right. The first sip burns, awakening the taste buds with a peppery tingle, and it's not until the third sip that the full and robust flavor of the bourbon is truly appreciated. Science!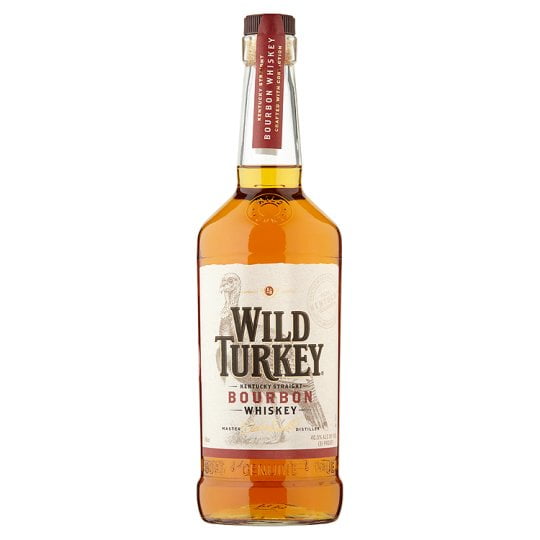 Distillery: Wild Turkey
Whiskey Sampled: Wild Turkey Bourbon
Neat or Iced: Neat and from a flask
Bottle Design: Traditional bourbon bottle shape. This is the kind of bourbon that you're sure to find at any family gathering or tailgating event. Wild Turkey = Tradition.
What We Love about This Whiskey or Tour: Wild Turkey is our final destination for Wild Ponies Kentucky Bourbon Trail Riders to complete their full Bourbon Trail passports. Like the smell of your grandmother's perfume, the essence of Wild Turkey resides deep in our bones, carrying memories of good times with family and friends.
Effects on Songwriting and Other Meaningful Magic: The "Learning To Drink Whiskey" song that I mentioned above? I was drinking Wild Turkey while writing that. Wild Turkey was my first bourbon and, like a first kiss, it holds a special place in my heart.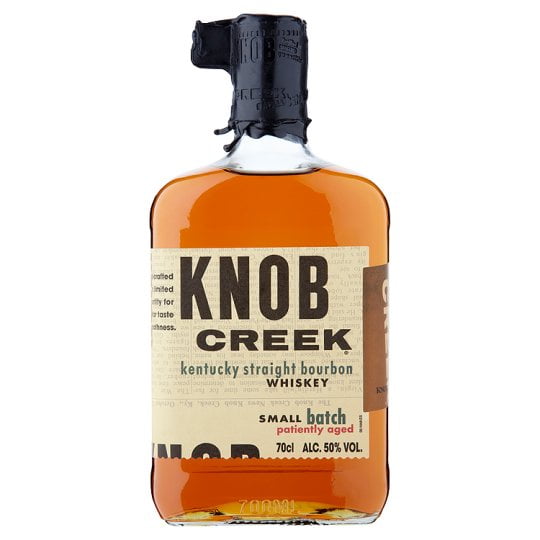 Distillery: Knob Creek
Whiskey Sampled: Kentucky Straight Bourbon Whiskey
Neat or Iced: Neat or iced, depending on the weather and my mood.
Bottle Design: Rugged, refined, and rectangular. The shape and feel of a Knob Creek bottle is like a giant glass flask, making you long to grab your flannel and sit by the campfire.
What We Love about This Whiskey or Tour: The Knob Creek tour takes place on the Jim Beam campus and you get to BOTTLE YOUR OWN WHISKEY! You rinse the bottle, place it on the line, watch it get filled with amber goodness, corked, and dipped in wax. When you retrieve your bottle after the tour, you can even have your memories from this fantastic experience etched into the side of the bottle. Knob Creek is probably the most fun and educational tour on the trail.
Effects on Songwriting and Other Meaningful Magic: Knob Creek is a go-to. Everybody likes it, so you can kind of consider it a bourbon with super-powers.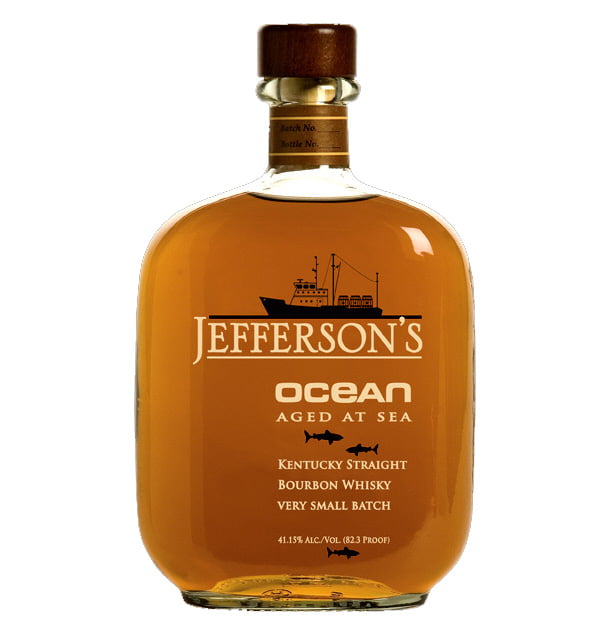 Distillery: Jefferson's Bourbon
Whiskey Sampled: Jefferson's Ocean
Neat or Iced: Over Ice
Bottle Design: Sleek and serious.
What We Love about This Whiskey or Tour: This bourbon is ocean aged, which brings a whole new meaning to "rocking the boat." The movement on the ocean and humid conditions forces the bourbon in and out of the oak barrel, resulting in a salted oak flavor and intense amber color.
Effects on Songwriting and Other Meaningful Magic: Our first experience with Jefferson's Ocean came from a fan of our music. She created a sample box of some of her favorite bourbons with stories to share. As we tried each one, we read over her words, sipping and enjoying the connection that we share. Songs inspire bourbon inspire more songs, and songs make me thirsty. The circle is beautiful.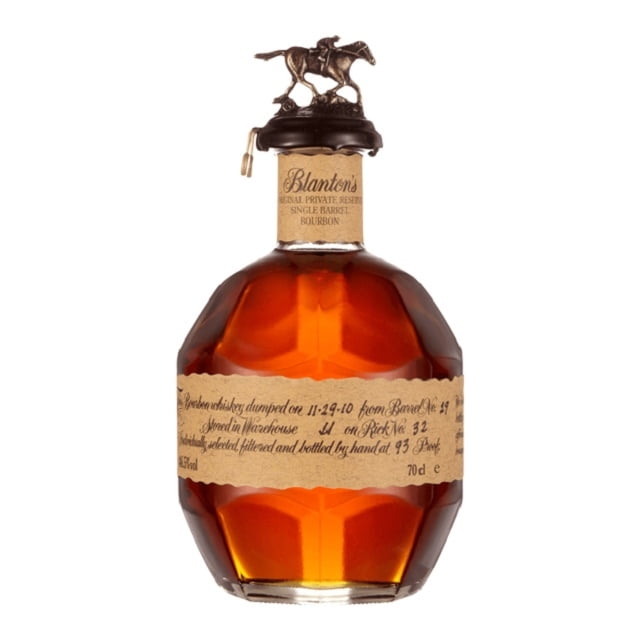 Distillery: Buffalo Trace
Whiskey Sampled: Blanton's Original Single Barrel
Neat or Iced: Either way is stunning
Bottle Design: Squat and round with a race horse on the cork. How could it NOT be our favorite bottle?! There are eight different ponies you can collect.
What We Love about This Whiskey or Tour: We didn't do the ghost tour at Buffalo Trace, but you definitely get the feeling that there are spirits (pun intended) running the place. The setting is historic with a lovely café that will do pre-ordered boxed lunches for large groups. We've collected a number of the lettered corks, but we're still missing an "n" and an "o" if you're interested in sending us a bottle: PO Box 160644, Nashville TN, 37216.
Effects on Songwriting and Other Meaningful Magic: I hate to play favorites, but we always keep a bottle of Blanton's in our bar. It's the bourbon that I reach for when we're setting up to play some tunes around the house, so I'd say there's a little Blanton spirit in most of the songs we've written.
Joining the Wild Ponies Bourbon Trail Ride is the perfect warm up for this year's Bourbon & Beyond Festival. Music, food, activities, and lots of bourbon will collide in Louisville, Kentucky, on September 23-24, and the BGS will be there presenting two days' worth of great roots music.
---
Lede photo: Barrels of Woodford Reserve bourbon age in a rickhouse. Photo credit: Ken Thomas (public domain).