Waylon Jennings devotees know that the outlaw country pioneer was a bit of a devotee himself … to Stetson hats. Now, fans can get their own recreation of the Stetson hat Jennings wore on the cover of his 1979 Greatest Hits collection.
Stetson teamed up with the Waylon Jennings Estate, clothing company Midnight Rider, and Midnight Rider's Creative Director Mitra Khayyam to create "The Lash," a custom Stetson that incorporates all of the details from that original Jennings hat.
"The Lash" is made of 6x fur felt, a slightly upturned brim, a braided outer band, and a roan leather inner sweat band embossed with Jennings' signature and "My Heroes Have Always Been Cowboys." The collaboration, which has been in the works since 2012, was recently released for purchase to the public.
"Working with Stetson has been a real treat," Khayyam says. "I had the opportunity to design the hat from the ground up with their team. They were true to every detail — from the sweatband with 'My Heroes Have Always Been Cowboys' stamped on it with foil to matching the leather braided hat band to Waylon's original. Stetson's team knew that Waylon's fans would want a hat they could both wear and keep as a collector's piece, and worked with me to ensure that customers were getting quality and authenticity in their product."
Khayyam, whose Midnight Rider manages all merchandise licensing for Jennings, initially connected with Jennings' team via Twitter. "I was the founder and curator of the artist-based clothing line Blood Is the New Black (since sold) and Shooter Jennings, Waylon's son, was a fan of the line," she explains. "We became 'Twitter friends' and, after a few months, he sent me a message asking if I'd be interested in being Waylon's merchandising manager."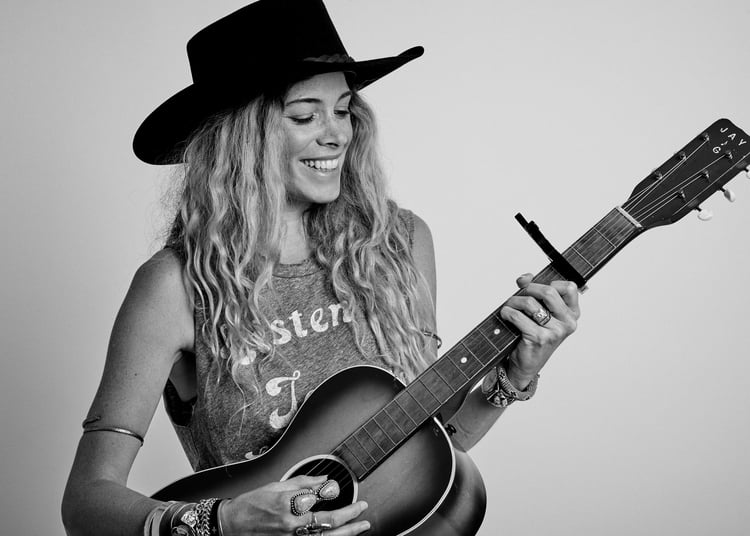 Khayyam keeps pretty busy these days, as Midnight Rider's licensing collection continues to grow. "We currently hold licenses for Jennings, Bob Dylan, the Band, Tom Petty and the Heartbreakers, Townes Van Zandt, Nudie's Rodeo Tailors, John Wayne, the MC5, Roach Studios, Billy Joe Shaver, Janis Joplin, and Woodstock. I launched Midnight Rider in 2012 with Waylon Jennings as our first licensed artist, and have added about a dozen artists to the mix. I'm a huge collector of vintage t-shirts, specifically country music ones. I was finding that it was harder and harder to nab them after a while, so I decided to make my own."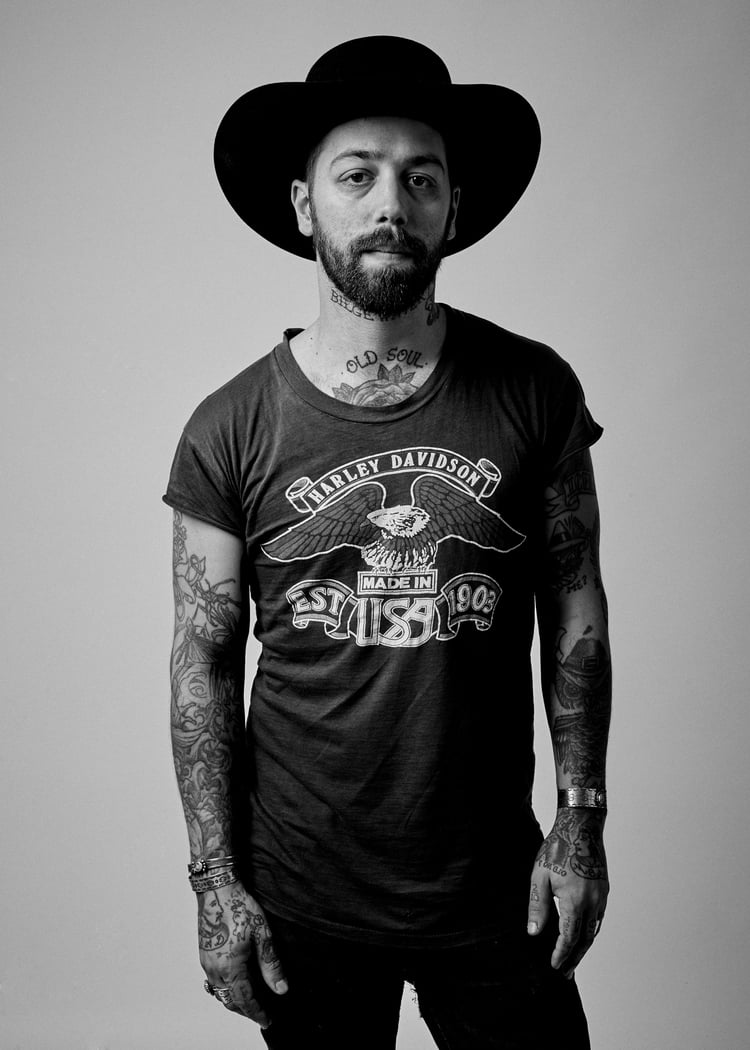 As for future outlaw-inspired projects? Khayyam has her ideas. "I would love to do more collaborations going forward," she says. "We have nothing on the books right now, but I think home fragrance is high on my list. I mean, can you imagine a Waylon Jennings- or Billy Joe Shaver-scented candle?"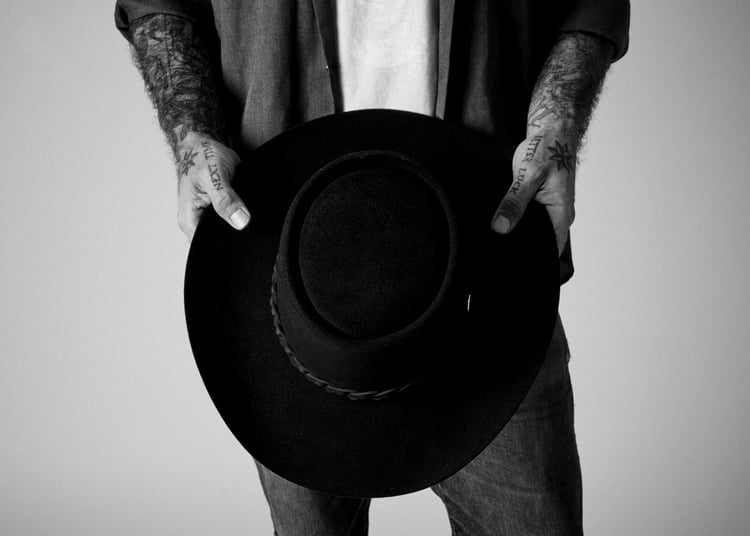 Buy your own Waylon x Stetson hat here.
---
Photos courtesy of Mitra Khayyam and Stetson