It may not be Scotland's capital city, but Glasgow — just a half-hour from well-heeled Edinburgh — offers arguably the most vibrant and exciting city life north of the border. From the busy footfall of Sauciehall Street to the beautiful greenery of the West End, from Merchant City to Southside, this manifestly walkable city contains richly diverse neighbourhoods and some of the most fun-loving people you'll meet in the UK.
Getting There
You can fly direct to Glasgow from the east coast, but you'd be robbing yourself of one of the prettiest railway journeys that Britain has to offer. The train from London speeds you through the length of England, its lovely hills and green pastures rolling past your window for a little over four hours. The scenery is particularly breathtaking once you pass Preston and enter the Lake District, whose beauty inspired a generation of romantic poets from William Wordsworth to Robert Southey.
Lodging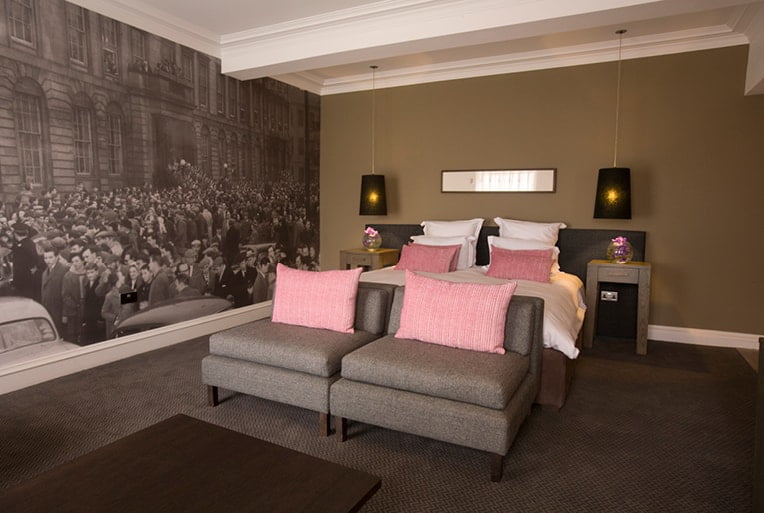 [A deluxe room at Blythswood Square. Photo courtesy of BSG.]
If you've cash to splash, Blythswood Square is a smart, luxurious hotel complete with spa — a riot of modern décor that sits beautifully within a classic historic town house. It's even got its own private cinema. Cheaper, but no less hip, is Hotel Indigo, a boutique hotel that's centrally located … and has an extremely well-stocked minibar.
Coffee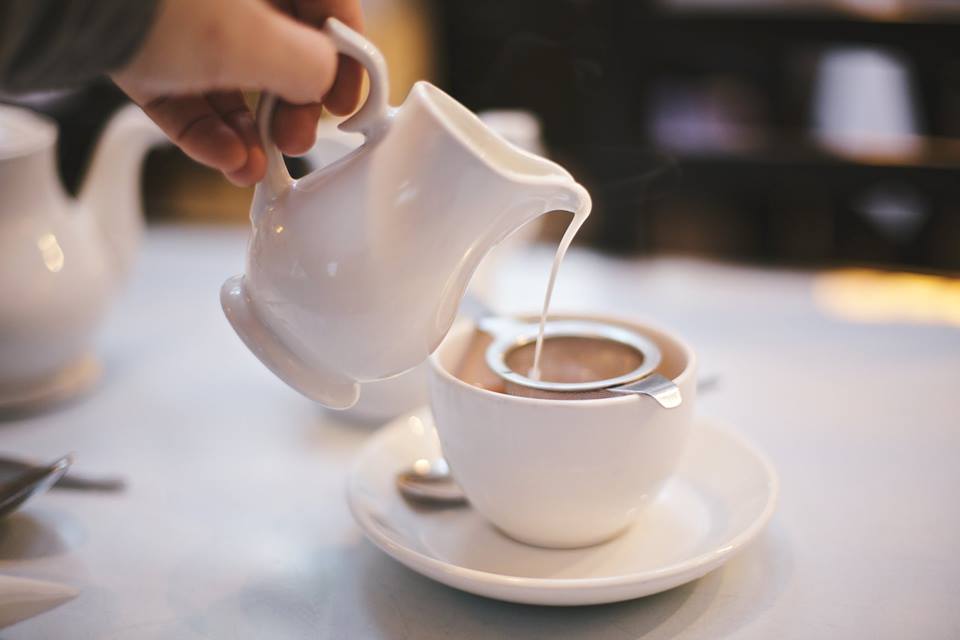 [It's always cuppa time in the UK. Photo courtesy of Willow Tea Rooms.]
There's a thriving coffee scene in Glasgow, not least because the city has always had a large Italian population. Fratelli Sarti is one of the best-loved authentic Italian restaurants in the city, and you can pop in for a coffee or its famous homemade gelato. Tinderbox (189 Byres Rd, G12 8TS) is the go-to for those who like their stuff strong and black (and has been operating far longer than its hipster competitors). But this is still the UK, so if you prefer a real British drink, head to the Willow Tea Rooms for a cuppa. It's elegantly designed by art nouveau's chief architect, Charles Rennie Mackintosh.
Food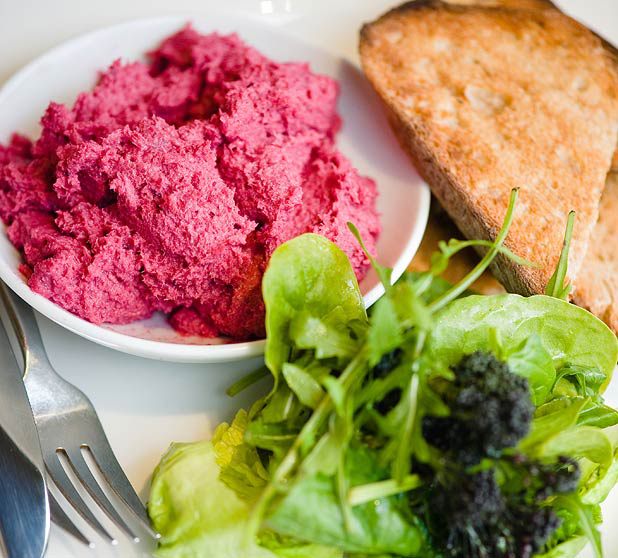 [A plate of goodness at Café Zique. Photo courtesy of Café Zique.]
Glasgow is the city that first gave the world the Deep Fried Mars Bar, and its cuisine has been somewhat maligned, as a result. But there are plenty of wonderful places to eat, not least in the West End, Glasgow's leafy and good-living district. Top of the class is the Ubiquitous Chip on picture-postcard Ashton Lane and its sister restaurant Stravaigin, both of which champion Scottish cooking. Close by is Cafézique, a more casual but no less delicious proposition, which serves a wonderfully hearty breakfast. Humbler still, and operating a BYO policy for those on a budget, is the Wee Curry Shop, one of the best Indian restaurants in Scotland.
Drink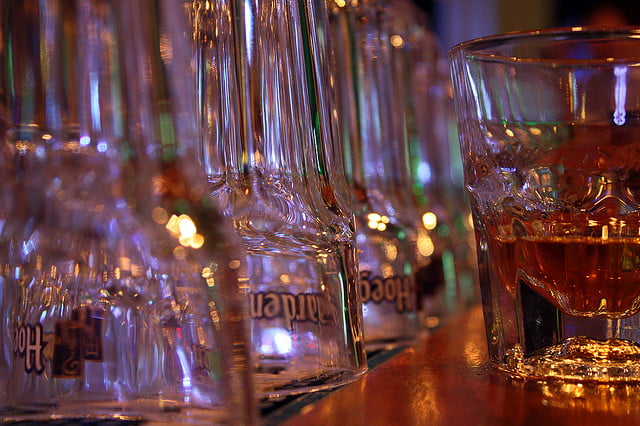 [A wee dram of whiskey. Photo credit: IntangibleArts via Foter.com / CC BY.]
You can't visit Scotland without tasting a wee dram of its namesake liquor. The Pot Still holds a collection of some of the finest Scotch whiskies you can drink, and its bar is as warm and inviting as what's in the bottle. If you want a more vibrant, modern take on Glasgow drinking, head to Nice'N'Sleazy, the city's most infamous dive bar, where you can drink beer — and dance — til late into the night.
Shopping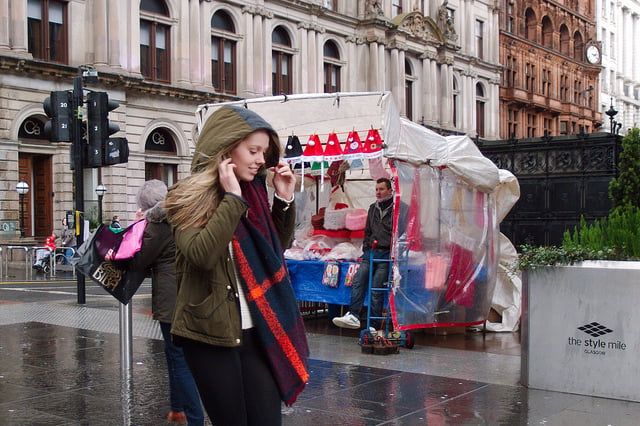 [The Style Mile. Photo credit: marsupium photography via Foter.com / CC BY-SA.]
Style Mile is aptly named. You can browse this shoppers' heaven — a pedestrianized area which wends through the centre of town along Argyle, Buchanan, and Sauchiehall Streets — for hours. But, if you want something a bit less Main Street, head to the Merchant City district, where its independent boutiques, designer couture, retro retailers, and thrift stores offer a lively and quirky alternative.
Music Venues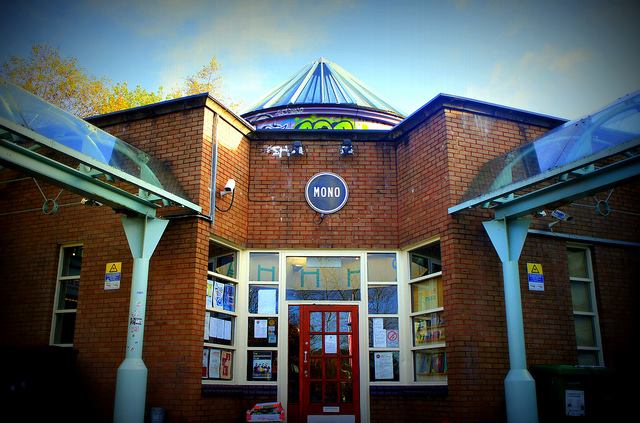 http://www.monocafebar.com/[Music and meals at Mono. Photo courtesy of Mono Café Bar.]
Sure, Edinburgh can claim a world-renowned festival. But Glasgow has always been Scotland's true music capital, where the sound goes on late into the night in gritty dive bars and loud, heaving nightclubs. The city is still mourning the recent closure of its best-loved venue — and artistic hub — the Arches. But the gigs go on, in up-and-coming venues like Mono — a space favouring more experimental sounds — and established indie houses like Stereo, where local bands find a truly passionate audience. City Halls and the Fruitmarket play host to a welter of alternative music, and Barrowland is a former ballroom-turned-Glasgow's favourite nightclub. For stadium rock, head for the Hydro.
Local Flavor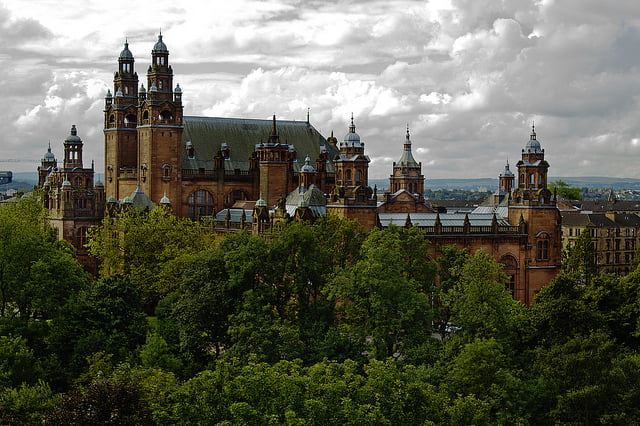 [The Kelvingrove Museum. Photo credit: dun_deagh via Foter.com / CC BY-SA.]
Glasgow is the British city for modern art. From the Centre for Contemporary Art to the Mackintosh designed Glasgow School of Art, from the Hunterian Gallery to Kelvingrove, the city is at the cutting edge of art and design, and the evidence is all around. For something truly unique, head to the Sharmanka Kinetic Theatre, where mechanical sculptures perform extraordinary choreography. Soccer is also a big deal in this city — and a historical source of feud between its Protestant and Catholic communities, represented by the Rangers and Celtic teams, respectively.
---
Lede photo credit: brownrobert73 via Foter.com / CC BY-SA.