At BGS, we firmly believe that Black history is American roots music history. Full stop.
Last year, following the extrajudicial murder of George Floyd and the civil unrest, protests, and rebellions against racial injustice and systemic inequality in this country, we realized that that belief wasn't present enough in our daily content and editorial. We knew that it needed to be overt, expressed within every aspect of what we do.
Which is why this month, we've invited you to celebrate Black History Month as we always do, by denoting that celebrating Black contributions in bluegrass, country, and old-time — and roots music as a whole — requires centering Black creators, artists, musicians, and perspectives in our community daily, not just in February. (Though, for the entire month we've been sharing music, stories, and songs featuring Black artists every day, too!)
In the past year we've recommitted ourselves to fully incorporating Black Voices into everything we do and we hope that our readers and listeners, our followers and fans, and our family of artists constantly celebrate, acknowledge, and pay credit to Blackness and Black folks, who we have to thank for everything we love about American roots music. To bid adieu to Black History Month 2021, we're spotlighting Black artists who have graced our pages in the last year in a two-part roundup.
Editor's note: Read part two of our Black History Month celebration here.
Artists of the Month
Fresh off of an appearance at President Biden's inauguration, Grammy nominees
Black Pumas
are our current Artist of the Month honorees, but they aren't the only ones to hold down our most prestigious monthly series and editorial spotlight. Drawing on folk songwriting as much as soul groove, both men agree that the term "American Roots" fits their sound well. The Americana Music Association seconds that notion, as the duo picked up that organization's Emerging Act of the Year award in late 2020.
Modern blues legend
Shemekia Copeland
was our Artist of the Month in November, when we celebrated her latest release,
Uncivil War
from Alligator Records. The song sequence offers quite a few topical numbers ranging from gun rights ("Apple Pie and a .45") to LGBT affirmation ("She Don't Wear Pink"). But a standout is certainly the title track, Copeland's most bluegrassy foray yet, which features Sam Bush and Jerry Douglas
Song-interpreter extraordinaire Bettye LaVette held down the
AOTM post
in August, reminding us of the value of persistence, perseverance, and perspective – especially by Black women. Her interpretation of the ubiquitous "Blackbird" recalls the fact that Paul McCartney wrote the song about a Black woman (as British slang refers to a girl as a "bird"). In LaVette's rendition, though, she is the one who's been waiting… and waiting… and 
waiting
 for this moment to arrive. And, in a specific allusion to this moment in history, to be free.
---
On the Cover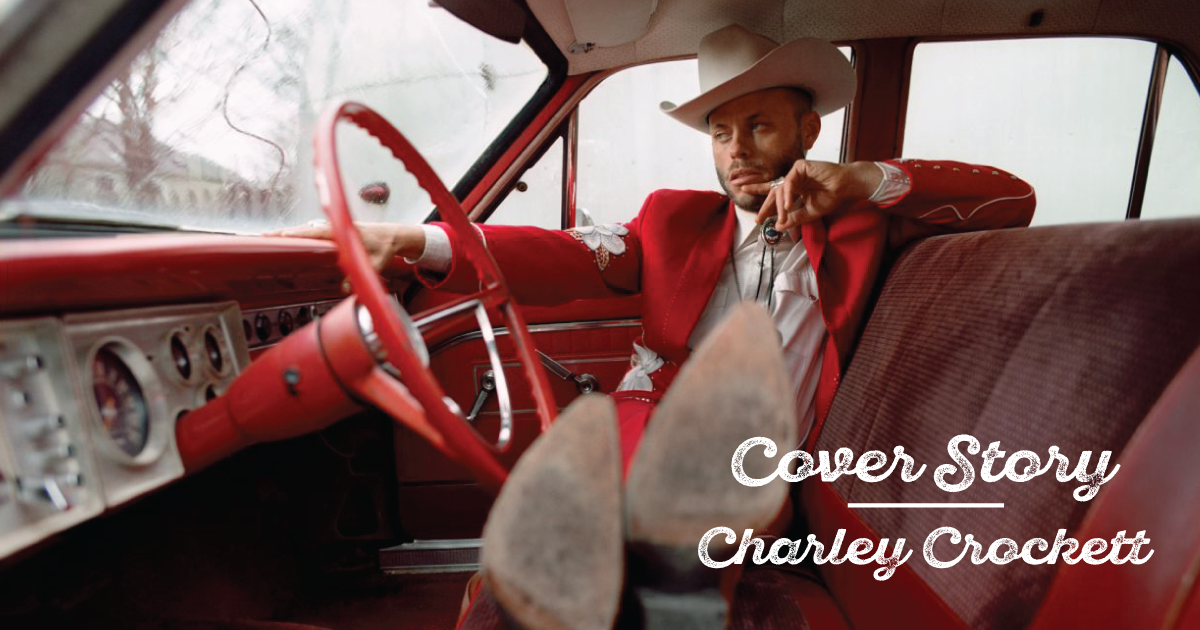 Both country & western crooner Charley Crockett and old-time banjoist, fiddler, and ethnomusicologist Jake Blount graced our digital covers in the past year, demonstrating the width, depth, and breadth of Black contributions to American roots music across the country and drawing from various regions and traditions.
In our interview and on his most recent release, Crockett doesn't just reckon with the current historical moment. With Welcome to Hard Times, which is comprised of 13 tracks of searing anguish set to slick, '60s-style, country-western production, he's also examining his own place in this moment, and how his music has a different impact with different audiences. Even as he — a man living somewhere between Black and white, privileged and not — feels that his message is obvious.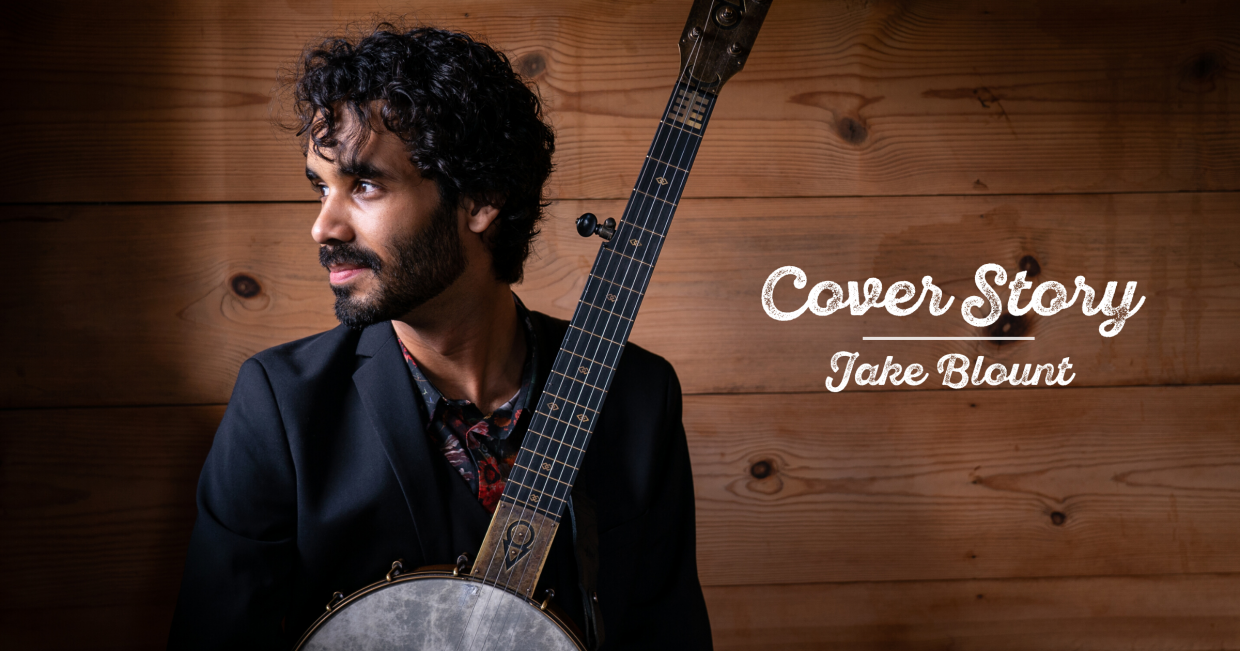 Queer old-time musician and scholar Jake Blount is intimately familiar with the history of Black artists in the twentieth century who spoke out against white supremacy and often paid for it with their lives. He sees his music — and his most recent album, Spider Tales — within that subversive, radical lineage, and rightly so. A critically acclaimed project that landed on seemingly dozens of year-end lists in 2020, Blount's carefully curated tunes convey that racial inequality in this country is a long, self-feeding cycle and this current iteration of the civil rights movement was neither surprising nor unpredictable. In a year defined by music created in response to current events or simply passively shaped by them, Blount's Spider Tales stands out, an example of action rather than reaction.
Last week, we celebrated the grand opening of the National Museum of African American Music in Nashville
with a feature
that explores the ways Music City has always been a major player in the African American music world — from the days of the Fisk Jubilee Singers to radio station WLAC breaking R&B, soul, and blues hits, and the Jefferson Street nightclub scene providing both valuable training for emerging artists and a vital showcase for established ones. The 56,000-square-foot museum, something of a musical equivalent to the the National Museum of African American History and Culture in Washington D.C. (definitely with the same level of visual splendor and attractiveness) is a testament to the Black, African American, and Afro contributions that have touched, impacted, and influenced every sphere of American pop culture and art.
---
The BGS Podcast Network
Over the course of the past year, the BGS Podcast Network has been proud to feature many Black artists over our shows about bluegrass, Americana, touring, wellness, and of course, music. On Harmonics season one, three Black women joined host Beth Behrs to talk about living through so much stress and tumult and how self-care, wellness, and music are all woven so tightly together.
Country singer and 2020 breakout star Mickey Guyton (who, for the record, has been a recording artist for more than a decade despite her recent meteoric rise) appeared on Episode 3, talking about writing "Black Like Me" — a song about her pain and struggles growing up as a Black woman in America — amidst the protests against police brutality across the nation. They also discuss country artists speaking out against racism and injustice, the power and importance of "three chords and the truth" in the midst of Music Row fluff, lifting other women up as a form of therapy, and, of course, Dolly Parton.
Two of Behrs' closest friends, sisters Tichina & Zenay Arnold also appeared on the show. Tichina, Behr's co-star on CBS's The Neighborhood, and her sister are something like spiritual coaches for Beth. The three discuss the spirituality of music and the musicality of comedy, the timeliness of The Neighborhood as well as the pure spirit on the set, the absolutely necessity of open conversation in active anti-racism, balancing professional and familial relationships, and much more.
Finally, Birds of Chicago frontwoman and multi-instrumentalist Allison Russell decided to dig deep into her childhood traumas, the healing power of music and artistic community, the history of the banjo, and the intersectionality of the honest conversations in our culture on her episode of Harmonics. In addition to her career with Birds of Chicago, Russell is one quarter of the supergroup Our Native Daughters, with Rhiannon Giddens, Amythyst Kiah, and Leyla McCalla, and is preparing to release her first solo album.
On The Show On The Road, host Z. Lupetin curated a
special episode
last summer featuring clips and snippets from past editions of the show featuring Sunny War, Bobby Rush, Dom Flemons, and more. As he put it, "I've been lucky to talk with truly amazing Black artists, songwriters, and performers in the two years I've been creating The Show on the Road. I ask you to go back into our archives and listen to these voices."
Later in the season, SOTR episodes featured Leyla McCalla — a talented, multilingual cellist, banjoist, and singer-songwriter and member of Our Native Daughters — and a special podcast swap with Under The Radar featuring truly fantastic Oakland-based artist, Fantastic Negrito. And just a couple of weeks ago, the show dropped an episode honoring Black History Month, featuring an interview with Jimmy Carter and Ricky McKinnie of the legendary Blind Boys of Alabama.
View this post on Instagram
Plus, on the String, Craig Havighurst interviewed new lead singer for the Time Jumpers, Wendy Moten, and southern Gothic poet, songwriter, and Americana-blues wizard Adia Victoria.
And, not to be left out,  the BGS Radio Hour always includes music, premieres, and features of Black artists every week, as we round-up the best stories from our pages to include on the airwaves. Like this week, Allison Russell's Sade cover and Valerie June's cosmic new single, "Call Me a Fool" — which features Stax soul legend Carla Thomas — both appear on the show. And, on Episode 194, Chris Pierce, our Whiskey Sour Happy Hour friend Ben Harper, and Charley Crockett all make the playlist as well.
---
Shout & Shine
Our annual
IBMA showcase celebrating representation and diversity
in 2020 focused entirely on Black performers, building upon our collaboration with PineCone, who co-presents the event each year. Brandi Pace of
Decolonizing the Music Room
curated the lineup, showing our audience how seamlessly our missions intersect and build off of each other. The
showcase lineup
included
Rissi Palmer
, Tray Wellington, Stephanie Anne Johnson, Jerron "Blind Boy" Paxton, and more, drawing a direct line between Black musicians and bluegrass while highlighting the important role Black folks played in the genre's creation as well as influencing all of its contemporary forms.
To build on this intention, we retooled our monthly column version of Shout & Shine as well, turning the interview series into a regular livestream event. Sponsored by Preston Thompson Guitars, each episode includes thirty-plus minutes of exclusive performances by Lizzie No, Sunny War, Julian Taylor, and Jackie Venson with more to come. Each set of music — and each interview as well — reinforces just how vibrant and varied roots music created by Black musicians and songwriters can be and just how valuable the perspectives and lived experiences of all kinds of people are to our communities.
Editor's note: Read part two of our Black History Month celebration here.
---
Photo credit (L to R): Shemekia Copeland by Mike White; Rissi Palmer courtesy of the artist; Bettye LaVette by Joseph A. Rosen; and Mickey Guyton by Chelsea Thompson.