We invite our readers to celebrate Black History Month as we always do, by denoting that celebrating Black contributions in bluegrass, country, and old-time — and roots music as a whole — requires centering Black creators, artists, musicians, and perspectives in our community daily, not just in February.
Over the past year we've recommitted ourselves to fully incorporating Black Voices into everything we do and we hope that our readers and listeners, our followers and fans, and our family of artists constantly celebrate, acknowledge, and pay credit to Blackness and Black folks, who we have to thank for everything we love about American roots music.
Following a look back on our BGS Artists of the Month, Cover Story, and Shout & Shine subjects, we close our listicle celebration of Black History Month this year with a sampling of some of the most popular features, premieres, music videos, Friends & Neighbors posts, and 5+5 interviews that have featured Black, African American, and otherwise Afro-centric music. We are so grateful for the ongoing, vital contributions of Black artists, writers, creators, and journalists to American roots music and we're proud to pay credit exactly where it's due, in this small way.
Black history is American roots music history and all of these incredible folks certainly prove that point.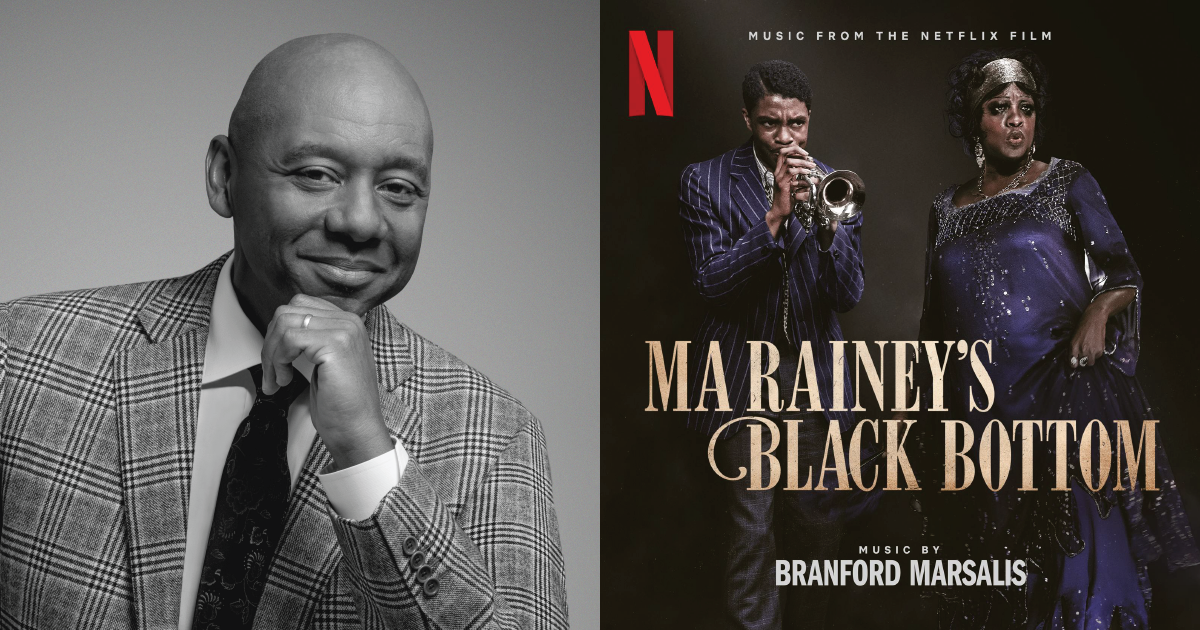 An edition of our Roots on Screen column featured an interview with Branford Marsalis and dove into his soundtrack for the new Netflix film based on August Wilson's 1982 play, Ma Rainey's Black Bottom.
Bona fide soul man Jerry "Swamp Dogg" Williams took us behind the scenes of his album, Sorry You Couldn't Make It, showing humorous, casual, candid moments from the project's creation — and giving us all the opportunity to be there, even though we "couldn't make it."
Sabine McCalla simply blew us away with her Western AF video session of an original, "Baby, Please Don't Go," last year, and we were ecstatic to include her on the BGS Stage lineup for Cabin Fever Fest last weekend, too.
Joy Oladokun's vision and determination, and her unrelenting trust in both, paid off on a texturally varied second album,
in defense of my own happiness (vol. 1), 
a self-produced exercise in vulnerability and subject of a
feature interview
. Oladokun will perform a few of her folk-pop songs as part of our
Yamaha Guitars + BGS Spotlight Showcase
during Folk Alliance's virtual Folk Unlocked conference this week, as well.
The preeminent hip-hop-meets-bluegrass band, Gangstagrass, stopped by for a 5+5 and to plug their latest, No Time for Enemies. Gangstagrass were another excellent addition to our Cabin Fever Fest lineup and we look forward to being able to catch them in-person again, soon.
To mark Juneteenth 2020, we published a thoughtful round up of
new movement music
, a sort of patchwork soundtrack for protest, struggle, civil rights, and progress including songs by Leon Bridges, Chastity Brown, Kam Franklin (listen above), and more.
We were ecstatic to feature Valerie June, Rhiannon Giddens & Francesco Turrisi, Ben Harper, and Yola during our five-episode virtual online variety show, Whiskey Sour Happy Hour, last spring. The show raised over $50,000 for COVID-19 relief — through MusiCares and personal protective equipment via Direct Relief. WSHH season 2? We want that to happen, too! Stay tuned.
Pianist Matt Rollings' collaboration with Americana-soul duo The War & Treaty was — UNDERSTANDABLY — a mini viral hit, taking off on our social media channels.
Rhiannon Giddens also powerfully and captivatingly warned all of us not to call her names with a
new song
recently: "The framework in the song is a love affair, but it can happen in any kind of connection," she explained in a press release. "The real story was accepting my inner strength and refusing to continue being gaslit and held back; and refusing to keep sacrificing my mental health for the sake of anything or anyone."
We visited once again with now mononymous Kenyan songwriter, Ondara, whose pandemic album, Folk n' Roll Vol. 1: Tales of Isolation, kept many of us company during sheltering in place.
Speaking of which, Crys Matthews and Heather Mae didn't let guidelines around social distancing keep them down, as evidenced on "Six Feet Apart."
Our country-soul queen, Yola, wowed all of us with a Tiny Desk (Home) Concert and some acoustic renderings of her resplendent countrypolitan songs.
As did veteran bluesman
Don Bryant
, who after a lifelong career writing and recording earned his first Grammy nomination in 2020 for 
You Make Me Feel
, a record that is nothing less than a physical incarnation of rhythm and blues. His Tiny Desk (Home) Concert is entrancing.
Selwyn Birchwood rightly reminded blues fans that it isn't all sad; in fact, if you aren't partying to the blues you're doing it wrong. Just listen to "I Got Drunk, Laid and Stoned" to find out.
Leigh Nash and Ruby Amanfu joined forces on a Congressman John Lewis-inspired number entitled "Good Trouble" just last week, a perfect song to mark Black History Month.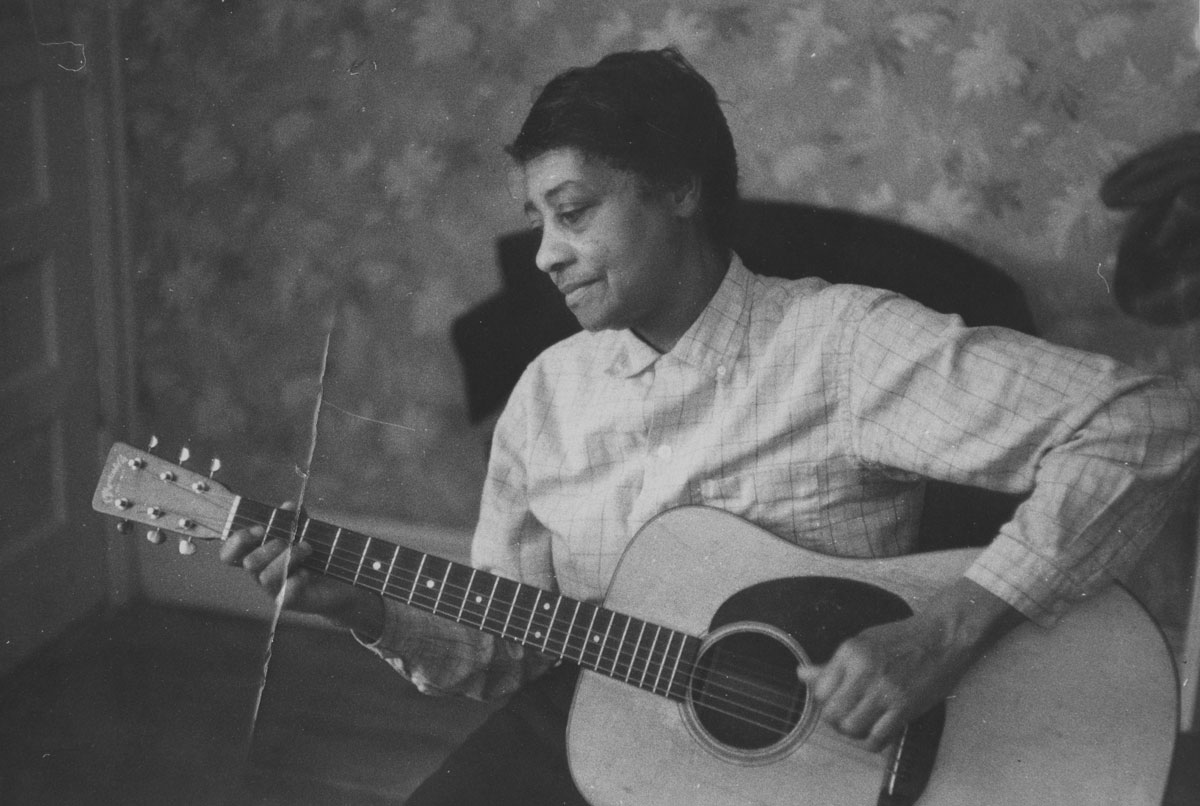 Last year, to mark Women's History Month (coming up again in March!) we spotlighted the huge influence and contributions of Elizabeth "Libba" Cotten, a folk singer and picker famous for playing her guitar left-handed — and upside down and "backwards!" Though Cotten spent most of her adult life working as a housekeeper, her original folksongs and her idiosyncratic picking style still inspire bluegrass, old-time, and blues musicians alike.
Country singer-songwriter Miko Marks returns this year with new music for the first time in thirteen years, after effectively being shut out of Music City and its country music machine because of her Blackness. A recent single release reclaims "Hard Times," a song composed by Stephen Foster, who was an American songbook stalwart and folk music legend who performed in minstrel shows and in blackface.
Chris Pierce challenges his listeners with a new song this month, "American Silence," because as he puts it, "It's important to not give up on reaching out to those who have stayed silent for too long about the issues that affect those around us all." A timely reminder to all of us — especially those of us who are allies and accomplices — as we approach the one-year anniversary of this most recent racial reckoning in the United States.
And finally, to close this gargantuan list — which is still just the tip of the iceberg of Black music in bluegrass, country, and Americana — we'll leave you with a relative newcomer in country-soul and Americana, Annie Mack. Mack's gorgeous blend of genres and styles is anchored by her powerful and tender voice and we were glad to be stopped in our tracks by her debut EP, Testify. 
Editor's Note: Read part one of our Black History Month collection here.
---
Photo credit (L to R): Chris Pierce by Mathieu Bitton; Elizabeth Cotten; Annie Mack by Shelly Mosman.