American roots music wouldn't exist if not for the voices, stories, and musical traditions of Black Americans. Full stop. Celebrating the Black forebears of Americana, bluegrass, country, and string band music, pointing out their importance and their essential contributions to these genres we all know and love today needs to happen year-round, not just February. 
The BGS editorial team believes strongly in this idea, and though readers will be able to find several Black History Month features and articles in the coming weeks, we encourage you all to also take a dive back into our archives for stories that highlight Black creators and artists from all points across the last year. 
Mavis Staples on Live From Here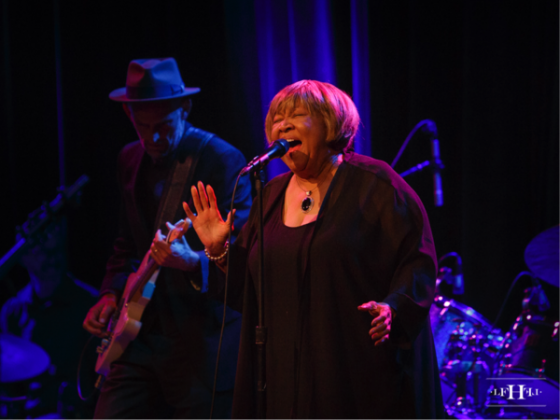 Ceaselessly relevant, Mavis Staples recently gave a keynote presentation at Folk Alliance International in New Orleans where she once again gleefully assured the audience she wouldn't be done singing 'til she didn't have anything else to say. And she has plenty left to say! Watch Mavis Staples on Live From Here with Chris Thile. 
---
Yola's Year of Debuts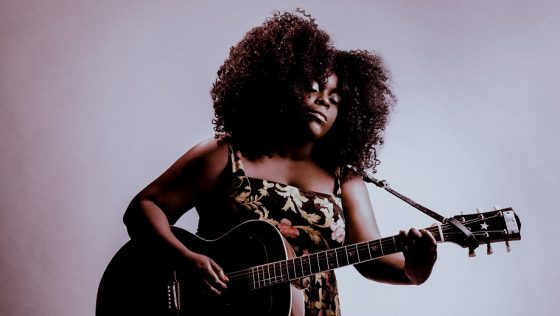 Yola's debut album, Walk Through Fire, landed on our BGS Class of 2019 lists for Top Albums and Top Songs — and nearly every other year-end list across the industry, too. Naturally she popped up a few times in our pages: In our in-depth interview, when she made her Opry debut, and when she dropped an blazing Elton John cover.
---
Liz Vice on The Show On The Road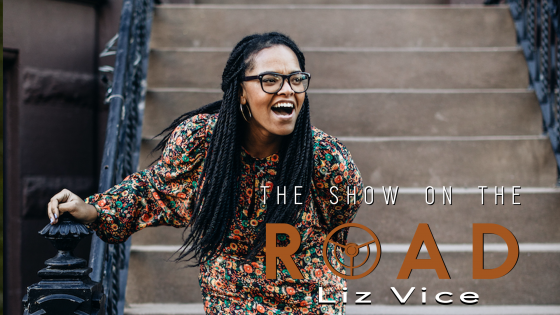 Liz Vice is a Portland born, Brooklyn-based gospel/folk firebrand who is bringing her own vision of social justice and the powerful, playful bounce of soul back to modern religious music. She is following a rich tradition that goes back generations to powerful advocates like Sister Rosetta Tharpe, Sam Cooke, the Staples Singers, the Ward Sisters, Aretha Franklin, and especially Mahalia Jackson, who was the soundtrack to the civil rights movement. Listen to the Liz Vice episode of The Show On The Road.
---
Brittany Howard, Artist of the Month and More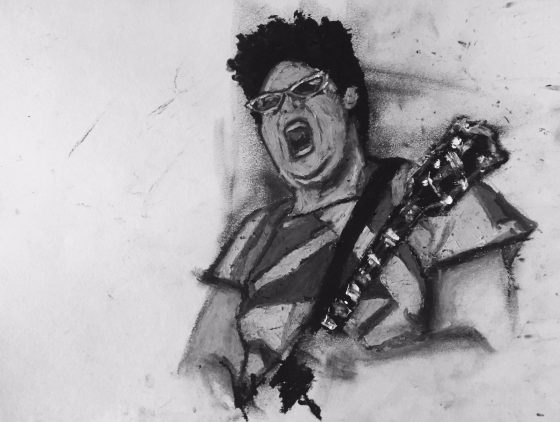 Our November 2019 Artist of the Month stunned in a stripped down duet with Alicia Keys at the Grammy Awards last weekend, her well-earned musical stardom solidified by her debut solo album, Jaime. Our Artist of the Month interview anchored our coverage of Howard's new music, but her Tiny Desk Concert really captured readers' attention!
---
Steep Canyon Rangers with Boyz II Men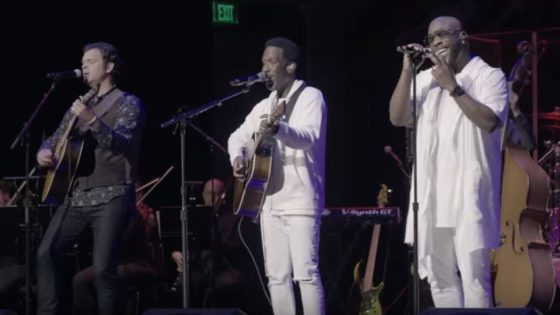 Yes, you read that correctly. A combination none of us knew we needed that now we can never go without. The Asheville Symphony backs up the two groups collaboration on "Be Still Moses," a moment transcending different musical worlds and genre designations. You can watch that performance here.
---
Rhiannon Giddens: Booked, Busy, and Blessed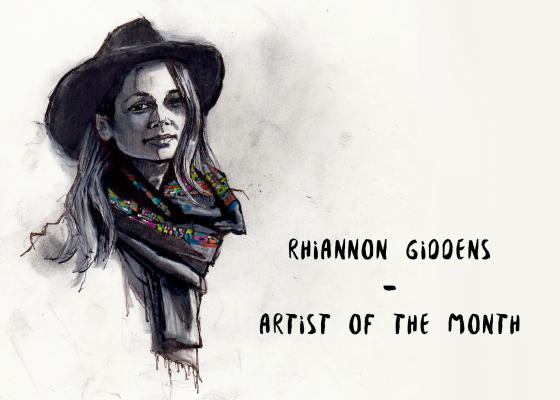 How much can an artist really accomplish in a year? A quick scroll through the BGS halls shows a Grammy-nominated album, being named Artist of the Month, scoring a ballet, playing the Tiny Desk, debuting a supergroup, and oh so much more. We are more than happy trying to keep up with Rhiannon Giddens' prolificacy.
---
Ashleigh Shanti on The Shift List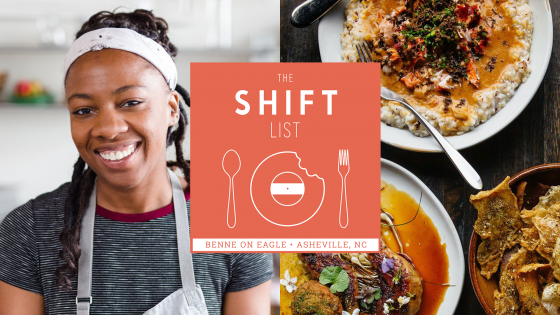 The Shift List is a podcast about chefs, their kitchens, their food, and the music that powers all of it. On an episode from September we interviewed Chef Ashleigh Shanti of Benne on Eagle, an Appalachian soul food restaurant in Asheville, North Carolina. Her Shift List includes Kendrick Lamar, Nina Simone, and more.
---
Grammy Winners, Ranky Tanky!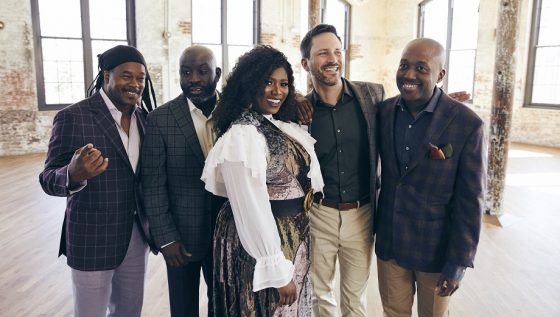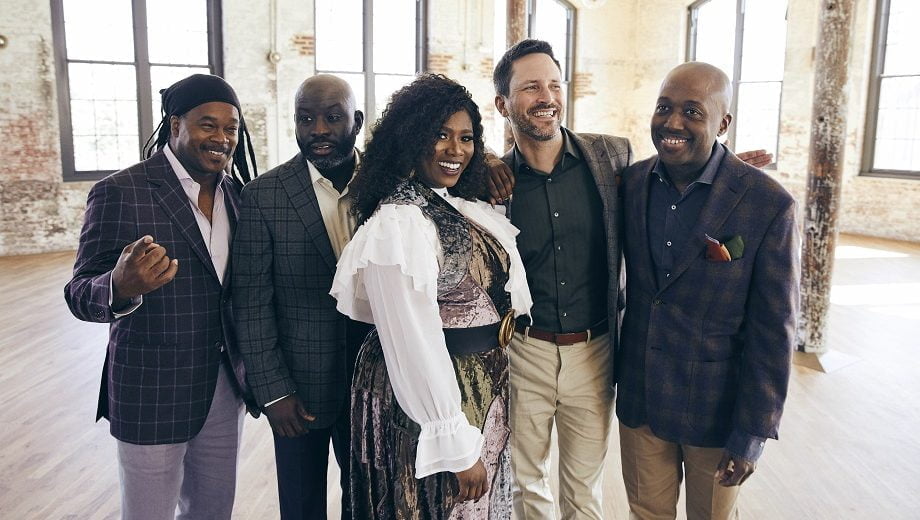 We spoke to Ranky Tanky about their album Good Time in August, less than six months before it would win the Grammy for Best Regional Roots Album. If you aren't familiar with Gullah music, our interview will help you out.
---
Americana's Sweethearts, The War and Treaty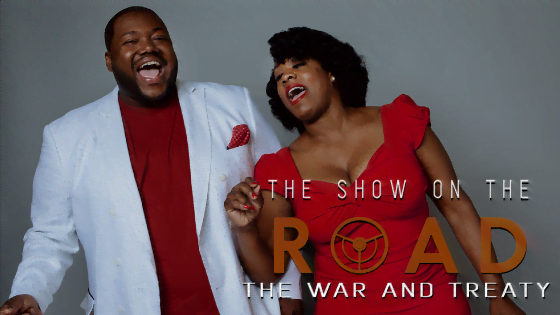 Rapidly-rising folk/soul duo of  husband and wife Michael and Tanya Trotter, The War and Treaty have had a year chocked full of smashing successes. Of course the best way to catch up with them was on the road, so Z. Lupetin set up the mics for an episode of The Show On The Road.
---
Tui's Old-time Tunes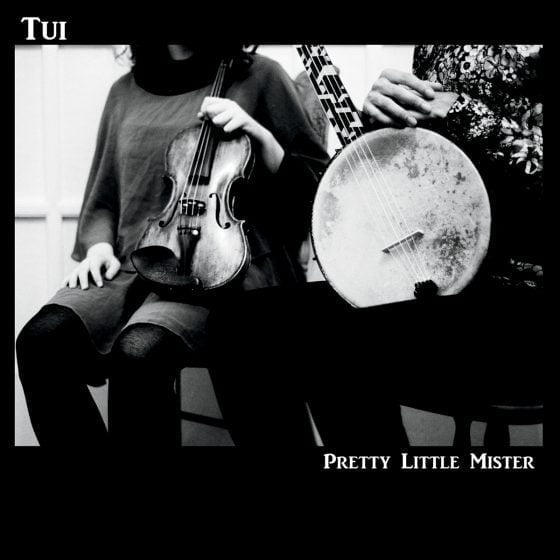 Jake Blount, one half of old-time duo Tui with fiddler Libby Weitnauer, is a scholar of Black, Indigenous, and otherwise forgotten, erased, or marginalized American fiddlers in old-time and string band music. His work specifically spotlights the source musicians whenever possible, undoing generations of revisionist history in roots music. Tui's recording of "Cookhouse Joe" was featured in Tunesday Tuesday.
---
A Sitch Session with Birds of Chicago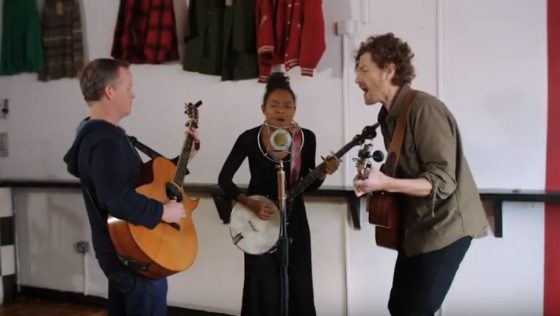 A song with a message well-timed for almost any era, "Try a Little Harder" seems especially perfect for this very moment. Birds of Chicago do an excellent job bringing that message to the world. A suitably stunning Sitch Session.
---
Dom Flemons Talks Black Cowboys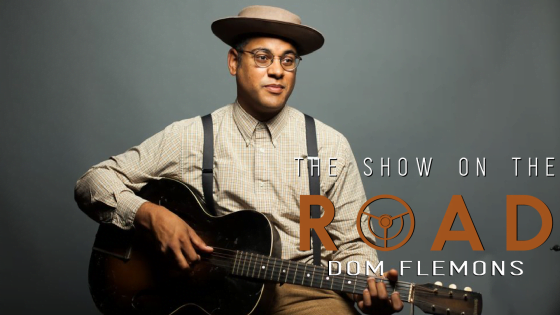 If you haven't heard Dom Flemons talk about his album, Black Cowboys, and the narratives and traditions that inspired it, this episode of The Show On The Road is essential. The music is captivating on its own, a perfect demonstration of Flemons' uncanny ability to capture timelessness and raw authenticity, but with his scholarly takes and his depth of knowledge the songs take on even more meaning and power. It's worth a deep dive — check out our print interview, too.
---
Gangstagrass Set the Standard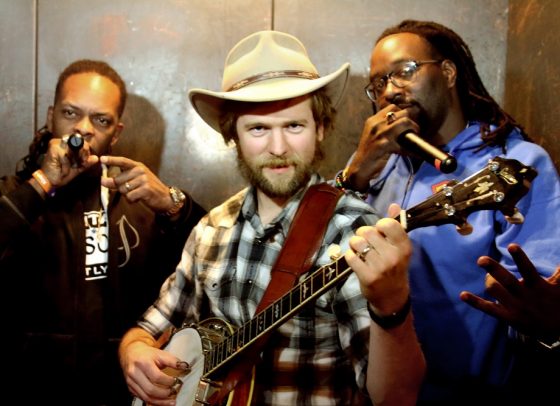 When you read Gangstagrass's Mixtape of standard setters the parallels that emerge between foundational bluegrass and hip-hop are certainly surprising, but they also make perfect sense. It speaks to the longevity of this boundary-pushing, genre-defying group — that has been setting their own standard as they go.
---
Jontavious Willis Goes Back to the Country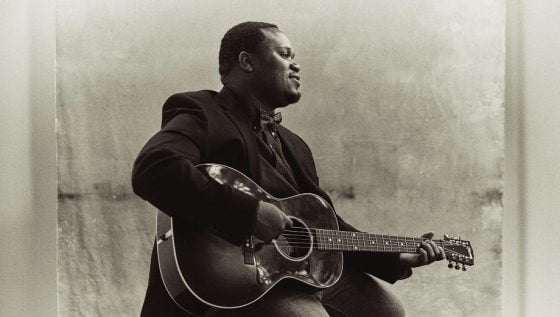 "Take Me to the Country" is Willis' paean to his homeland: "No matter where I go in the world, I can't wait to go back to the country," He told BGS in April of last year. "For me, that special place is a rural southern town in Georgia where I grew up. It's such a quiet and calm place, and somewhere I crave when I'm far from it." You can hear that truth woven into the music.
---
Octogenarian Bluesman, Bobby Rush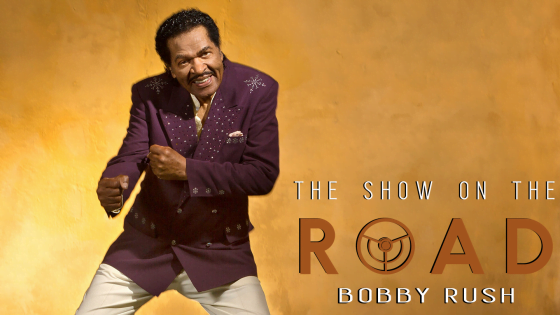 At 85 years old, Bobby Rush has been playing his brand of lovably raunchy, acoustically crunchy, and soulfully rowdy blues for over six decades. After winning his first Grammy at the humble age of 83, he has no plans of slowing down. We caught up with Rush on The Show On The Road.
---
Photo of Yola: Daniel Jackson